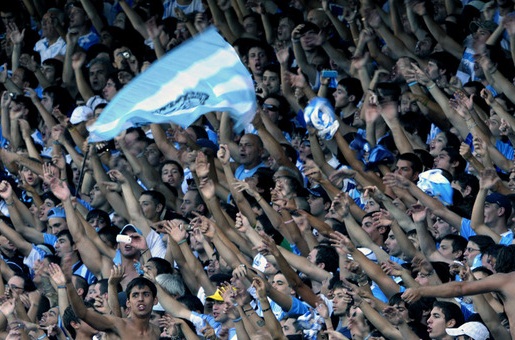 In the wake of the last month or so I want to lift the tone a bit, amp up the positivity and rock the rugby Casbah, so to speak. Whilst the weekend's game wasn't the prettiest, there was a lot to like. Here are a few of the positives that I found:
Kurtley Beale is the long term answer at 10
While he plays a similar style of game to Quade Cooper the last few games have shown a few key differences that suggest KB is head and shoulders above QC at test level. First and foremost among these is his defence. In the last two games Kurtley has made 18 tackles and missed just one. In the two games before that Quade made seven tackles and missed three. That's a 94% success rate compared with one of 70%. Against the same two teams, no less. No longer do we have a pivot whom oppositions 'target', or one we have to consider hiding from our front line.
In attack I am similarly impressed by Beale. Unlike Cooper, his default setting seems to be to underplay his hand. This has not always been the case for Kurtley but has been evident in his first two games at five-eighth. When Quade is faced with a solid defensive wall and unhelpful backline his first instinct seems to be to try and create something. Throw a miracle ball, make a big play. Too often this leads to forced passes, silly kicks and dropped balls. Kurtley has been more circumspect. He is willing to put his head down and take the ball into contact if nothing is happening, and when he does his body height is good and he tends to make ground. He appears to prefer short passes to long, floating cut-outs. I think his style suits the Test arena better. At the end of the day they are similar players but for a few factors, and it's these factors that have me sitting firmly in KB's camp.
---
Higgers confirmed himself to be our best blindside
He finally produced the dynamic, skilful performance that we all know he is capable of but has never shown at the top level. We have been let down by both Dennis and Higgers this series, and I don't blame Robbie for shafting both of them for the untried Timani on the weekend. But at long last Higgers came up with the goods after the early injury to Douglas forced Timani back into the row. I hope Robbie sees sense and keeps him at 6 for the upcoming game against the ABs in Brisbane and the EOYT after that.
---
We have a physical edge in defence that I haven't seen in a long time
Normally our side is small and determined, with our tackling described as more 'solid' than 'brutal'. At the moment though we are veering towards the latter of the two descriptors, and it is beautiful to watch. Pat McCabe throws himself at anything that comes near the 12 channel. Sita Timani is starting to use that 245-kilogram frame of his. Nick Cummins produced a couple of ball-tearing tackles on the weekend. Michael Hooper and Radike Samo are also pulling off big hits. TPN and Digby can do it too, and even Benny Robinson was getting in on the act in Rosario. I like it.
---
We didn't pick up any more injuries
This is now a cause for jubilation. Sure, Kane Douglas knocked himself out but that is nothing any more. As long as you have four working limbs you have done well.
---
We scored a try from a set move
And a good one too. The type of move that Steve Larkham used to run, with Dan Herbert running the hard unders line and Joe Roff or Ben Tune slicing through the hole to go under the sticks. It was simple deception but beautifully executed. Now obviously you expect this set move to be shelved and never seen again but it was still nice to see. The thing about this Wallaby side: just as you finally reach for the remote to change channels they do something to reel you back in.
Yeah, I was reaching on a few of them. There are still a fair few negatives and I don't believe for a second that all is well in Australian rugby. But it's nice to look on the bright side for once, looking at the few things that actually have gone our way in previous weeks. I hope we can add to this list another couple of points after we towel the All Blacks in Brisbane in a fortnight's time.