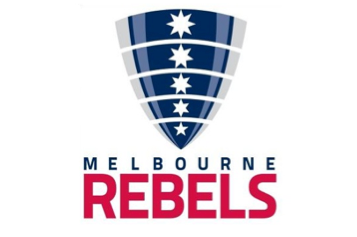 The Melbourne Rebels have announced considerable changes to their squad in preparation for the 2013 Super Rugby season, with 14 new faces joining the nascent franchise for their third crack at the title.
UPDATE 19/10: Two major changes to the Rebels' squad, with yesterday's signing of prop Pauliasi Manu seemingly completing the squad, only to have a spot opened by the immediate departure of Ryan Tyrrell.
Manu made his ITM Cup debut with Auckland in 2008 and has spent the past two seasons in the Blues squad. The 24 year old has represented the Auckland franchise five times. Rebels coach Damien Hill said of the signing:
"Pauliasi has had strong ITM Cup form with Auckland this season and has had Super 15 experience. In addition to his scrummaging, Pauliasi brings attacking skills and a competitive streak that is going to make the battle for starting loose head prop very exciting over the next two years."
However, there remains a spot open on the Melbourne roster, due to the unexpected departure of hooker Ryan Tyrrell. The former Western Force player was a new signing to the Rebels for 2013, but has been forced to return home to Perth due to family and personal circumstances.
This leaves the Rebels on a desperate hunt for another hooker, in order to cover for the losses of Adam Freier, Luke Holmes and Heath Tessmann at the end of last season. Hill remarked on the decision:
"We were looking forward to Ryan being a Melbourne Rebel this coming season, but due to circumstances out of his control he had to return to home. The club is fully supportive of him and the decision he has made."
UPDATE 2PM: Melbourne Rebels coach Damien Hill has indicated that a decision on the last spot in the Rebels roster is not far away, with a front rower to get the nod. In a live chat this afternoon, Hill said:
We're currently looking at a number of props from the ITM Cup. A final decision is going to be made today.
Things also look brighter for another Rebel favourite, with Jarrod Saffy's recovery progressing well:
Jarrod had minor surgery a fortnight ago and was training five days later so we expect him to be training with the main squad soon and ready for 2013. It's great to have him around the group once again as he's a terrific leader.
To clarify how big a change this squad is for the Rebels, Hill made mention of the average age of the group:
Our average age last year was 28, this year it will be 24.
And a nugget of information for the GAGR faithful, in relation to the Rebel Rising/third tier players:
A competition for our next tier is extremely important. There are people at the Rebels working behind the scenes to make sure this happens.
—
The biggest name debuting in navy blue is that of current Wallaby and beard enthusiast Scott Higginbotham, from the Queensland Reds. With the retirement of Michael Lipman, the hope is that he'll slot nicely into the vacant sombrero and poncho of the three amigos, joining current captain Gareth Delve and Jarrod Saffy in Melbourne's most potent area of attack.
Alex Rokobaro rejoins the club, having spent the past 12 months with Stade Francais. He was a part of the inaugural Rebel Rising program in 2011. He is joined by Rory Sidey, who joins the club from Newport-Gwent Dragons. Rory returns to Super Rugby having collected 30 caps with the NSW Waratahs and Western Force.
Chris Thomson joins the Rebels from Narbonne, and is by far my favourite signing. A second-rower and lineout aficionado, Chris stands at a ridiculous 204cm, or just under 6'9″! Thomson will be the tallest Australian player in Super Rugby, a record he held two years ago with the NSW Waratahs.
22-year-old fullback Angus Roberts comes to the Rebels from Sydney University, as backup for Beale and Kingi. Former Brumby Kimami Situati joins the club as a winger. He won a silver medal at the 2010 Commonwealth Games, along with current Rebels halfback Nick Phipps.
Junior All Black and Wellington Lion Jason Woodward joins the Rebels this year for his first Super Rugby stint. He can cover a number of positions including fullback, wing and fly-half.
Scott Fuglistaller joins the club from the Otago Highlanders, and will be challenging for best name in the Australian conference.
In addition to this, the Rebels have an all new EPS squad:
Trent Dyer (Sydney University) is a back-rower, a member of the National Rugby Academy and former Sevens representative in 2011.
Bryce Hegarty (Brisbane Broncos) is a goal-kicking fullback, and makes the switch back to the thinking man's game after two years in the Toyota Cup.
Tom English (Sydney University) is a centre and winger, and gained an opportunity with the sevens program via the National Academy in 2012.
Patrick Leafa (Tuggeranong Vikings) is a hooker, and was awarded the MacDougal Medal for the player of the Canberra competition for the 2012 season. He represented the Brumby Runners in that same year.
Jordy Reid (Manly) is an openside flanker from Manly, and a member of the National Academy. The 21 years old was one of the form 7s in the Shute Shield Competition in 2012.
2013 MELBOURNE REBELS SQUAD
1 Eddie Aholelei (promoted)
2 Paul Alo-Emile (promoted)
3 Kurtley Beale
4 Tim Davidson
5 Gareth Delve
6 Scott Fuglistaller (new)
7 Nic Henderson
8 Scott Higginbotham
9 Mitch Inman
10 Luke Jones
11 James King
12 Richard Kingi
13 Lachlan Mitchell
14 Cadeyrn Neville
15 James O'Connor
16 Nick Phipps
17 Hugh Pyle
18 Angus Roberts (new)
19 Ged Robinson
20 Alex Rokobaro (new)
21 Jarrod Saffy
22 Rory Sidey (new)
23 Kimami Sitauti (new)
24 Nic Stirzaker (promoted)
25 Chris Thomson (new)
26 Ryan Tyrrell (new) TBA
27 Cooper Vuna
28 Laurie Weeks
29 Jason Woodward (new)
30 Pauliasi Manu (new)
EXTENDED PLAYING SQUAD
31 Trent Dyer (new)
32 Tom English (new)
33 Bryce Hegarty (new)
34 Patrick Leafa (new)
35 Jordy Reid (new)
IN:
Scott Fuglistaller (Otago Highlanders)
Scott Higginbotham (Queensland Reds)
Angus Roberts (Sydney University)
Alex Rokobaro (Stade Francais)
Rory Sidey (Newport-Gwent Dragons)
Kimami Sitauti (ACT Brumbies)
Chris Thomson (Narbonne)
Ryan Tyrrell (Cardiff Blues)
Jason Woodward (Wellington Lions)
Pauliasi Manu (Auckland Blues)
Trent Dyer (EPS) (Sydney University)
Tom English (EPS) (Sydney University)
Bryce Hegarty (EPS) (Brisbane Broncos)
Patrick Leafa (EPS) (Tuggeranong Vikings)
Jordy Reid (EPS) (Manly Marlins)
OUT:
Rodney Blake (TBC)
Adam Byrnes (Russia)
Alister Campbell (Retired)
Danny Cipriani (Sale Sharks)
Tom Chamberlain (TBC)
Adam Freier (Retired)
Mark Gerrard (Toyota Shokki)
James Hilgendorf (TBC)
Julian Huxley (Narbonne Racing Club)
Lloyd Johansson (TBC)
Michael Lipman (Retired)
Stirling Mortlock (Retired)
Heath Tessmann (TBC)
What do you think the new-look Rebels' chances are in 2013?
With one spot still open, whose resume would you be sending to Damien Hill?