As we sit here today, we are perhaps six weeks away from the announcement of the two Queensland NRC Squads. After last years heroics, not only are Queensland Country presumably after a new coach following Brad Thorn's elevator ascension to the Reds top job, several of the squad have become either Reds regulars, or in the case of Taniela Tupou, a key cog in the Wallaby squad.
In the construction of this little exercise I based it on a couple of assumptions- firstly that the overall squad size (including the allocated Wallabies) would be 35, and that the Reds squad players would stay in the same teams as they did last season. When you take into account players that have departed, you are really only looking at around 6-7 holes to fill in each team, plus any other swaps you might like to make.
To refresh our memories, let's look at the squads from last year- the players in bold are ones that I don't expect back, having either moved, in the process of moving, out of favour, or not having featured up to this point in club land. In doing this I have assumed that Quade won't be playing given the Reds overall stance on him, but I don't know that for sure.
| | |
| --- | --- |
| Brisbane City | Queensland Country |
| Markus Vanzati | Sef Fa'agase |
| Sam Talakai | Richie Asiata |
| Laione Mulikihaamea | Taniela Tupou |
| Salesi Manu | Kirwan Sanday |
| Feao Fotuaika | Fred Burke |
| Tonga Ma'afu | Alex Mafi |
| Andrew Ready | Alex Casey |
| Maile Ngauamo | Efi Ma'afu |
| Kane Douglas | Stephen Moore (Wallaby Allocation) |
| Lukhan Tui | Izack Rodda |
| Dan Gorman | Rob Simmons (Wallaby Allocation) |
| Michael Richards | Phil Potgeiter |
| Adam Korczyk | Harry Hockings |
| Michael Gunn | Angus Scott-Young |
| Reece Hewat | Liam Wright |
| Jeremiah Lynch | Caleb Timu |
| Mitch King | Ted Postal |
| Pat Morrey | Fraser McReight |
| Jack de Guingand | Tai Ford |
| Nick Frisby | Tyrone Pritchard |
| Moses Sorovi | James Tuttle |
| Isaak Fines-Leleiwasa | Tate McDermott |
| Quade Cooper (Wallaby Allocation) | Scott Malolua |
| James Dalgliesh | Hamish Stewart |
| AJ Alatimu | Duncan Paia'aua |
| Alex Horan | Pat James |
| Henry Taefu | Conor Chittenden |
| Samu Kerevi | Campbell Magnay |
| Karmichael Hunt (Wallaby Allocation) | Izaia Perese |
| Maalonga Konelio | Eto Nabuli (Wallaby Allocation) |
| Chris Kuridrani | Jock Campbell |
| Jayden Ngamanu | Filipo Daugunu |
| Lachlan Maranta | Byron Hutchinson |
| Junior Laloifi | Veresa Matatitini |
That gives us 14 spots to fill, not taking into account other players in the group that will transition in or out. It would not shock to see some serious rejigging, especially of the City squad, especially if the Reds are going to use the competition to fill the 5-6 squad spots that are going to be need to be filled for 2019.
Potentially the easiest way to do this is look at the Reds squad for this season and add the new members of that to the lists. That gives us Brandon Paenga-Amosa, the Smith twins, Harry Hoopert, Angus Blyth, Ben Lucas, Aidan Toua and Jordan Petaia.
For a laugh, I am going to have the Smith twins in opposing squads, Hoopert, Blyth and Toua to Country.
City gets Ben Lucas and Jordan Petaia. This spreads the talent across both squads and where possible starts looking at the holes the departures have created.
If the June Test squads are anything to go by, then I would expect Taniela Tupou, Brandon Paenga-Amosa, Lukhan Tui, Samu Kerevi and perhaps Caleb Timu to be classified as Wallaby allocated players, meaning we won't be seeing much of them in NRC.
Onto some of the names who have been impressing me in club land this season. This is an interesting discussion in itself, as it has been one of the more topsy-turvy seasons in a long time, with upsets galore and few of the massive blowouts of recent times. It should be noted for context here that this is really the result of my eye and nothing else, no discussions with clubs or players. I try to get to at least a game every week and get to a different venue where I can.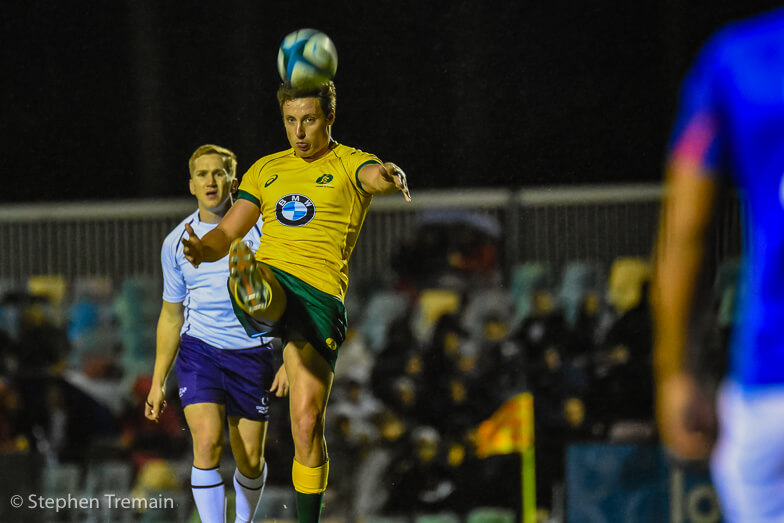 Nick Jooste– my first pick any day of the week. Still only 20 but already blooded in NRC with UC Vikings and Perth Spirit. Solid boot, good pace and in my view probably in line for a Reds contract in 2019 given the departure of Jono Lance.
Emori Waqavulagi- Souths flyer who has made many players look silly already this season. Could slot into the City squad to replace Ed Fidow.
Phoenix Hunt/Harry Nucifora- given that on the face of it Brad Thorn is not convinced James Tuttle is the answer at halfback, why not give these two youngsters a crack at NRC level? Both offer slightly different skill sets but Nucifora in particular seems to able to grab a game by the scruff of the neck when needed.
Jake Strachan- does a good job at Sunnybank and could benefit from more exposure to the systems. You could perhaps throw Isaac Lucas into the fire in this spot and see how he has developed in the National U20 system.
Alex Gibbon- club form seems to dictate another opportunity at this level. Unless there has been some bridge burning it would seem like a no brainer to me.
AJ Campbell- in a comp where occasionally fit, skilled props are at a premium the Norths front rower has earnt himself national honours with the Cook Islands of late and is worth a shot. This may be the sort of squad role that you might find a gem running around in Colts who is worthy of a development type slot.
When you look at these names they tend to fill most of the identified gaps with the exception of the midfield. In my eyes, this is probably the hardest to pick a standout, based as much on not knowing the type of game the two teams will want to play as that there hasn't necessarily been anyone yet yell "pick me" in any of the games I have watched. Do you want battering rams or do you want more subtle ball players to give options to the flyhalf?
To wrap up this article, I just want to say how much I am looking forward to the NRC again this season. It has been my highlight since it's rebirth and the way Country came through last year under Thorn was nothing short of spectacular, and I hope to see more new stars come up and put themselves in the spotlight.
I don't claim to have this right, nor do I have any inside running so I am fully prepared to be spectacularly wrong. It is just lucky I don't have cred with you the reader. I'm always happy to chat about this in the comments or forums so feel free to point out that I am a complete plank there.