Yesterday I discussed the unfair nature of the current Super Rugby conference system. Today I propose a simpler, fairer system that delivers less travel and better outcomes.
Firstly, the group system should be abolished and replaced by three six-team conferences – SA, Aust. and NZ. The SA conference would comprise the Kings, Bulls, Sharks, Cheetahs, Lions and Stormers. The Sunwolves would be in the New Zealand conference and the Jaguares in the Australian conference. For ultimate fairness the Jaguares and Sunwolves would swap conferences each year.
Each team would play six games in their own conference and four games in the other two conferences, plus two byes. The finals would be the top team in each conference and the next five wildcards. Top wild card gets a home final in the first week and all games thereafter are played at the venue of the team in the highest position on the table by points.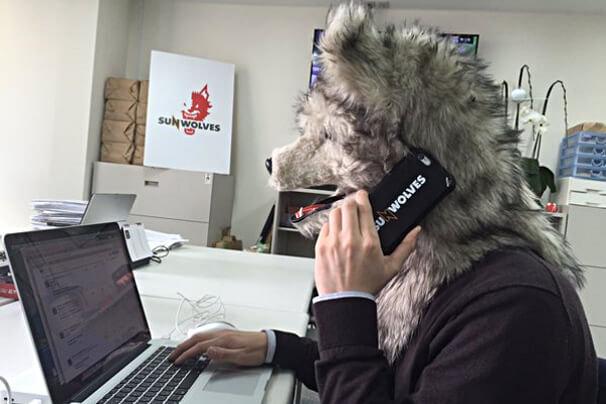 Advantages:
One less week and a lot less timezone travel.
Almost the same number of games to televise, with more in viewer-friendly timeslots. (Nine less games, 133 instead of 142, if I calculate correctly, but more games in good timeslots, This would be especially true for Japan who would have 12 games that kick off between 4pm and 8pm, eight of which would be at home).
If the number of games can't be renegotiated with the TV organisations, then alternatively you could run a seventeen week schedule as now with the same number of games. It would be achieved by playing one extra home conference game to increase the number of viewer-friendly timeslots and keep overall timezone travel as low as possible.
The Sunwolves wouldn't be crippled by unfair travel requirements and could build their home support base with their full share of home games in Tokyo. Their crowd numbers for a start-up have been good but they need matches to build their brand. Two SA teams would have to fly to Tokyo each season, every SA team gets a turn once every three years. Given that the Sunwolves have to make the reverse trip every year for two games, this is not an unreasonable requirement. Its nowhere near as bad for travel as the Force, Highlanders or Jaguares currently experience.
The schedule would be fairer, with the SA teams losing their current unfair advantages of 3-4 perennially weak teams and extra finals over and above their proportional representation. Their timezone travel requirements would be the same as under the old Super 15 schedule with two less games each in total (shorter season and less injuries).
Disadvantages:
The current system means that SA teams have three or four timezone-change matches in alternate years. This proposal means they have four timezone change matches every year. So the SA teams are disadvantaged slightly by having one extra timezone-change match every second year.
Other than that I can't think of any teams disadvantaged by this proposal. In this proposal, the team with the toughest draw is the Jaguares, who alone of all the teams have to have seven weeks in other countries with big timezone changes. But they currently have three weeks in SA and four weeks in NZ/Japan, so its swings and roundabouts.
SANZAAR is a politically riven organisation in which the South Africans are used to getting their own way, as the negotiations for the eighteen team expansion demonstrated. If change is proposed there will be lots of passive resistance.There will be talk about "letting the new system bed in" and "allowing the new franchises to develop".
But in my view the current system is unsustainable and grossly unfair. I expect by season's end there will be widespread dissatisfaction; in NZ and Japan especially. SANZAAR should not dither; some change like this will be needed for next year and everyone wins with this proposal!
Longer Term
Its going to be very politically difficult to change now despite how necessary it is because of the entrenched interests. Longer term if we can expand an American conference as a fourth full conference, that will produce a fairer result. My hope for the future is four conferences: SA (six teams), Australia and Japan (six teams), NZ (six teams with a new Super franchise on either the north island or Fiji) and Americas (one Canadian, two American, two Argentinian and one Uruguayan team).
I do understand that the Americas conference would be weak in the first year but at least four teams would be competitive by the second year and all would dramatically improve from the higher level of competition..
That's a 19 week competition including two byes, 5 in-conference games and four games with each of the other three conferences. If it was really worked on hard then 2018 would be possible and 2019 a surety.