Much has been made of the Waratahs' move to hold a fan forum in an attempt to win back the support of their crowd. While publicly the Tahs are saying the night is about the fans having their say, G&GR has come across the agenda for the evening, which suggests the night may be more about fan re-education rather than feedback….
Waratah supporter re-education evening running sheet
7.00pm – Delegates to enter auditorium walking past Waratah flags, banners and posters of Dear Leader Waugh
7.02 pm – Waratah fan re-education fan packs to be distributed. Each pack to consist of the following:
A 250ml vial of Dear Leader Waugh's blood

A DVD of Phil Kearns's "101 commentary box whinges"

A Richard Graham voodoo-doll. (note: Waratah media has done an excellent job establishing Graham as Enemy of the People this season, which is lucky as production quotas of "Kaplan is a Wanker" signs have not been achieved )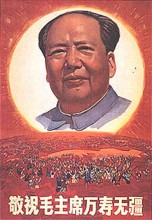 7.05 Re-education session 1 – Comrade Grumbles Growden
Chief Propagandist, Comrade Grumbles, will deliver a presentation outlining how successful the season has been thus far by highlighting the fact that at least three Waratah backs make the SMH team of the week regularly despite them never touching the ball. He will also confirm the fact that Rob Horne remains the front runner for the Wallabies outside centre position despite never completing a full game of professional rugby. This achievement by Comrade Grumbles should bring joy to all delegates!
7.10 Re-education session 2 – Comrade Berrick Barnes
Due to concussions suffered selflessly for the cause of the people, Comrade Berrick cannot remember anything of the 2011 season. His presentation will be brief and will be augmented by showing a montage of the first round glorious victory over The Rebels interlaced with images of Dear Leader Waugh!
7.12 Re-education session 3 – Comrade Chris Hickey (tbc)
Comrade Hickey will only present his address if Dear Leader Waugh gets time to write it for him. We are very grateful to the illustrious Dear Leader for being so generous with his gifts!
7.20 Re-education session 4 – Comrade Greg Clark
Commentator and part-time hypnotist, Comrade Clarkie, will begin his session by putting a few delegates under hypnosis and having them say a few of his favourite phrases such as "He's got some real Jet Shoes", "Ohhh – it's hammer time" and "They're on their feet."
Joy probes will then encourage delegates to cheer with zeal for the cause. When the noise reaches a crescendo the lights will be dimmed and Comrade Clarkie will then hypnotise the entire auditorium.
With the total auditorium under Comrade Clarkie's spell, phase 2 of the glorious re-education process can begin. Delegates will be made to chant the four key Waratah values over and over:
Long live box kicks!

Long live scrum re-sets!

Long live pick and drives!

Long live crash-balls!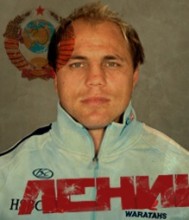 7.30 Re-education session 5 – closing address by Dear Leader Waugh
The final step in the re-education process will take place with Dear Leader leading a glorious chant of the four key values.
Once this chanting process is complete, delegates will file past Dear Leader Waugh who will smear them with genuine Waratah dirt of the people and put them in the rolling maul simulator.
7.35 Re-education process complete – Delegates are allowed to leave the auditorium