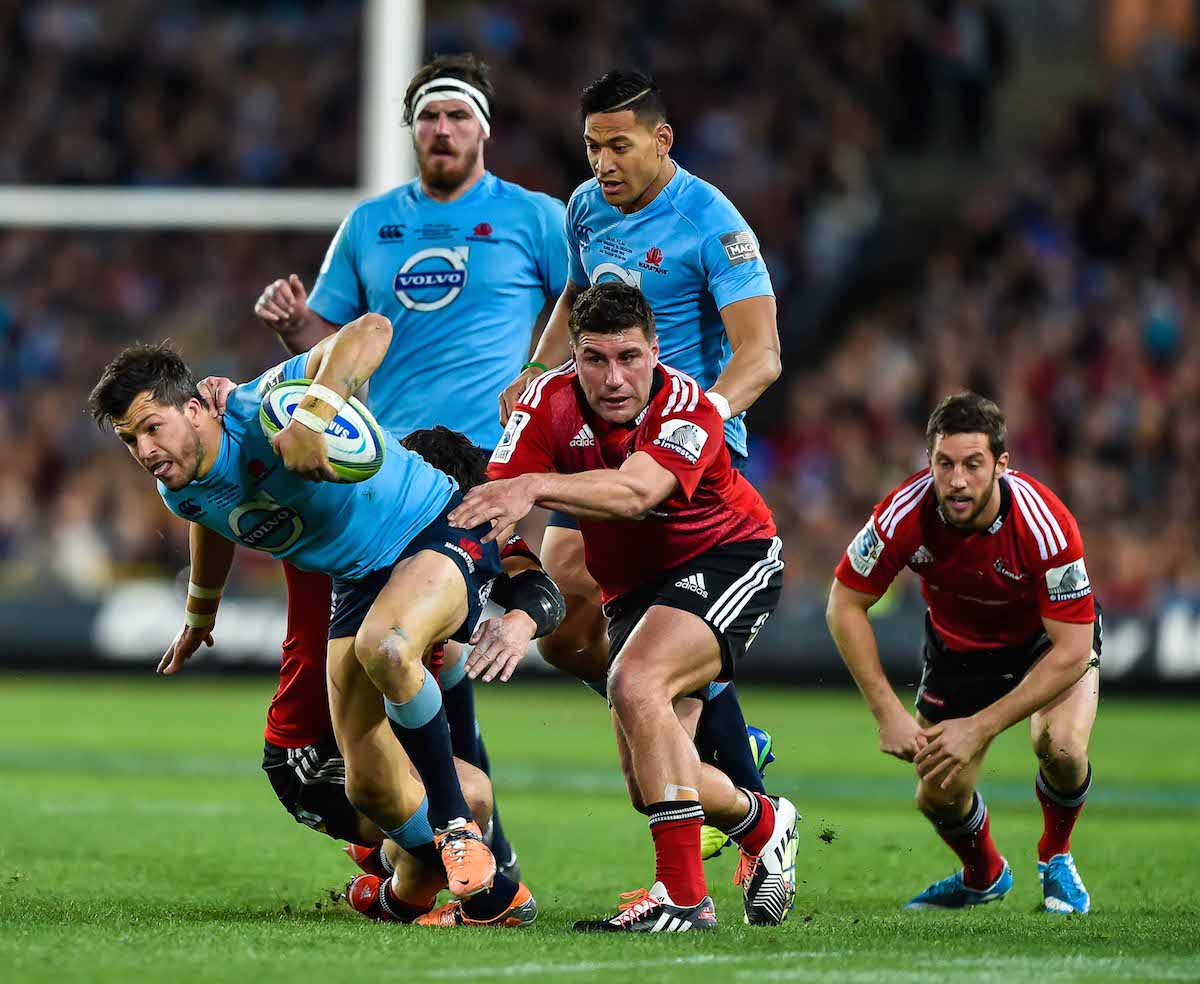 We've all known for a long long time that when Rugby is played this way it's the best game.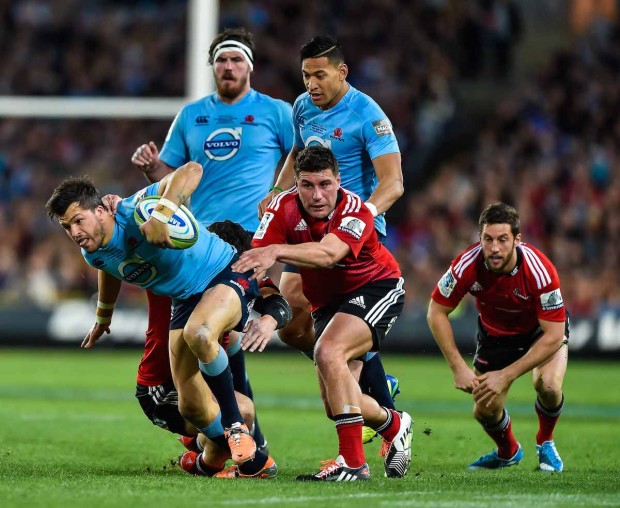 After the match I was talking to the son of a friend of mine and his friend. He referred to his rugby league supporting friend and said
"Michael says that the best game of football he's ever seen."
Michael then piped up,  "No, that's not right. That was the best sporting event I've ever seen."
That's saying something.
I've been extremely lucky in my rugby life and have spent well over 50 years associated with a rugby club who believes (but doesn't always succeed) that this is the way the game should always be played. So during my time there I was exposed to a club who thought this was the way the game should be played every week and every grade. I've also been privileged to see some extremely talented individuals play that way.
(Something we used to talk about in practise was the 'hot potato'. If someone shouted 'hot potato' the ball would have to ping around non-stop. That's what I saw again on Saturday night, with players moving forward and the ball being moved away from trouble and into space.)
So we can be hugely thankful to Michael Cheika that he hasn't forgotten all that was instilled in him in his playing and early coaching days, and that he has the courage of his convictions.
To play this way means you have to risk failure to achieve success and this requires courage. To play this way and help your players to develop the fundamentals that enable you to play that way requires determination. He's clearly got both. Full marks to Cheik, Grey and Gibson.
If we're looking for a shot in the arm to a sporting code in the world's most intensely competitive environment, then we got it.
It was never going to be an easy game, but the Waratahs never stopped trying to play the way they've wanted to for two years. Eventually it gave them success.
They would have been dreadfully unlucky to have lost given they produced 65-75% of the rugby during the game. The Crusaders are an excellent side but on the night the Waratahs were able to snuff out a lot of the Crusaders' endeavour and so deny them the continuity they needed to score.
We would have to think Nadolo's try was more than suspect. If the ball is propelled forward from your arms and you do not regain control of the ball, that is a knock on. The law does not say if the ball goes forward and you keep your hand on it, it's ok. On top of that it seemed almost certain that his foot was on the touchline before he supposedly "touched down".
It was certainly a great fightback by the Crusaders though and for them to get to the front showed how resilient and resourceful they are.
If we're also looking for an indication that Rugby is a great team game, one of my old mates and Wallaby legend Gary Pearse said to his players – Rugby is the only game you can't play without your mates, as Rugby physically stops you from doing that for any amount of time.
All the 21 players used on Saturday made a contribution. If you could single out some I thought that Kurtley Beale's performance was something else. I often refer to players as honest (they keep presenting themselves for work) and you couldn't have had a more honest player than Kurtley Beale. He was constantly either realigning or running the ball.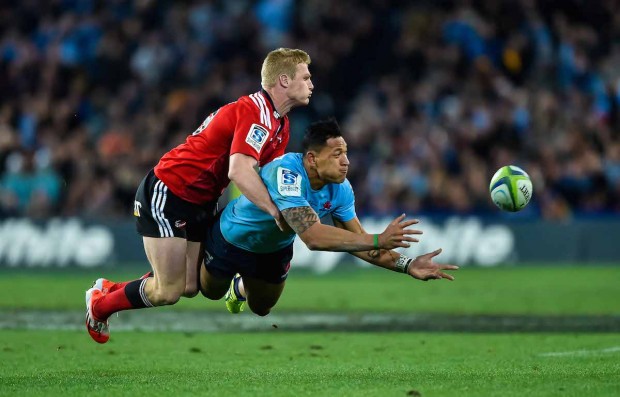 The number of times Wycliff Palu presented himself was the best of his career. Adam Ashley-Cooper clearly had an outstanding game – when he gets in that channel with his fending arm free he's a difficult customer.
It's been a fantastic season, they've been consistently the best team too.
A couple of things we were worried about didn't end up so bad. The scrum wasn't too bad and one of the penalties against us was tough. The line out did struggle a couple of times but we pinched one of theirs too.
There were some wonderful moments that made up the game, but for me as I always look at any play as the sum total of the components. In Adam Ashley-Cooper's first try, the intuitive ability of Stephen Hoiles to realise the ball needed to be shifted from the tackle instantaneously showed his intrinsic rugby understanding and ability to do it. People have doubted his size over time but never his ability.  Hoilesy's effort there was straight out of John Maxwell's best.
I guess looking forward we've got to think about how the Waratahs replace Kane Douglas and indeed how they produce another quality winger. At the moment we're down to zero genuine high level wingers and we need another lineout second rower.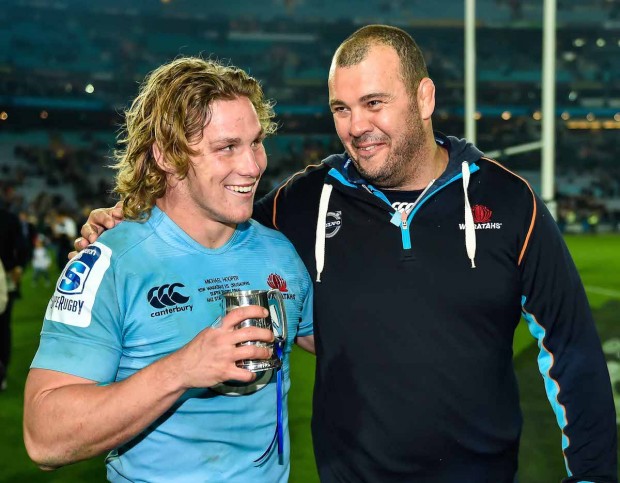 I think that the Waratahs have got more in them too. It's interesting that Michael Cheika has been coach of Shute Shield, Celtic League, two Heineken Cup premierships and now a Super Rugby one. That's some record.
As one of the Waratahs senior players said to me 18 months ago "I love Michael Cheika, he's straight forward and honest." I said that was quite a strong statement, but that surely these qualities are pretty fundamental. He said "They are, but you rarely see them together".
Herein lies a good lesson for all aspiring coaches.