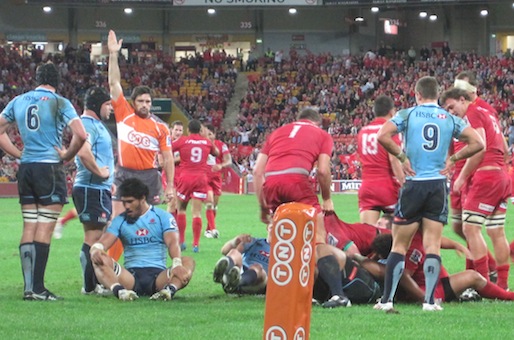 The Queensland Reds have had a tough season, but they have come out the other end and live to fight another day. Injuries, suspension and a difficult-to-understand form slump in the first half of the competition, when they won only one game from six, combined to put them in an almost impossible position on the table.
To stay in the race to finish in the top six teams, almost certainly requiring them to win the Aussie franchise, they had to win their last six matches. That they were able to do this speaks volumes for the full squad, both on-field and off-field members, and for both their ability and character.
I am always midful of the response of an American football coach, when questioned about the actual value of a coach:
You can't win without good players, but you can lose with them. This is where the coach comes in.
Well, the Reds certainly have many good players, indeed some great – Genia, Cooper, Ioane, for example – and win both with, and sometimes without them, they did. So full marks to the coaching staff.
Good coaches continue to develop throughout their careers, and understand that they must do so. Good coaches invest time, effort and often money in their personal development. There is always plenty of opportunity to observe, experience, listen, evaluate all that happens around you – within and outside the team environment. As is often mentioned, you can learn plenty from your mistakes.
In fact, it is by stretching your boundaries – being prepared to have a go – that one develops. Mistakes will certainly occur – I actually think that some mistakes are in fact a measure of one's courage and determination to improve. So congratulations to Ewen McKenzie, Jim McKay and their staff on a great effort to date. There's more needed in the coming week – weeks, hopefully – but a major ordeal has been successfully completed.
I haven't always been full of compliments for all that Ewen has done as a coach, but it is clear that he has continued to develop and improve. Tactically, he has always been very sound, but, early in his career, he was a bit too safety-first and phlegmatic, even perhaps cynical, for my liking – almost opposed to the Aussie ''ave a go, yer mug' mentality.
read more….