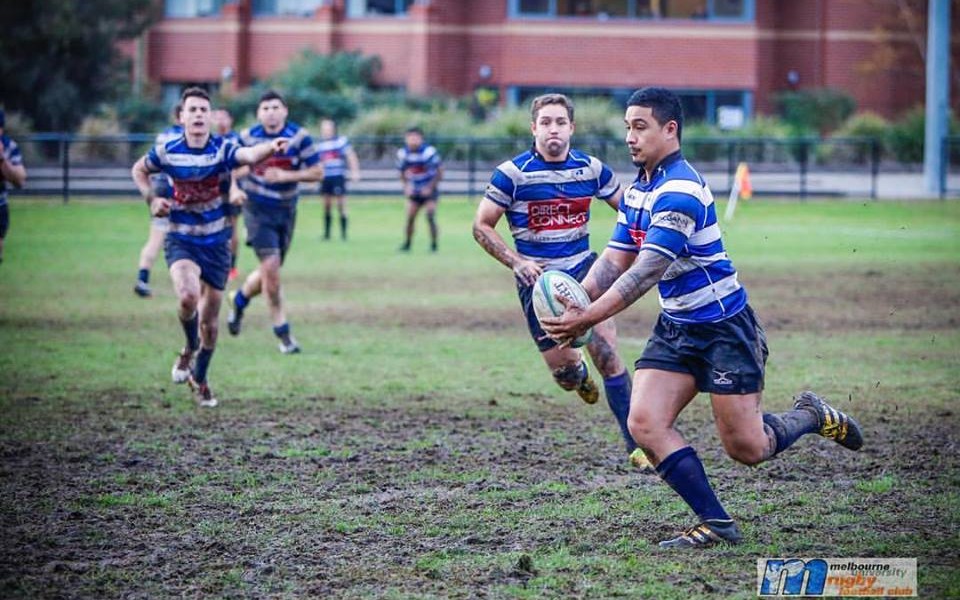 Wins to Melbourne Uni and Footscray keep alive the race for the Dewar Shield finals.
The Students beat Power House at home by 12 points and secured a much-needed bonus point to remain 3 points clearer of Footscray.
The Bulldogs after a shocking start that saw them trail 13-5 at struggling Souths, finished strongly to secure a bonus point 40-18 win.
The draw in the final round will favour Footscray, who host Endeavour Hills at home.  The Bulldogs should score a win and push for a bonus point.
The Students face a mammoth task as they face an undefeated Harlequins at Ashwood Reserve.  They will know that a losing bonus point may not be enough to hold on to the fourth place.
Another intriguing battle looms for second position on the ladder, as it gives teams a second in the finals series.  First and second placed teams play each other in the first week of the finals. The winner will advance directly to the Grand Final, whilst the loser will face the winner of the semifinal between 3rd and 4th placed team for a spot in the grand final.
Reigning champions Melbourne are only one point ahead Box Hill after having had a bye round.
The Unicorns will play the last match of the regular season away against Power House, whilst the Broncos will host cellar dwellers Pirates.
A bonus point win is almost certain for Box Hill against a team that lost all its matches and missed to field a team in several occasions this season. The Unicorns have a much better point difference than the Broncos therefore they should hold on the second spot even without a bonus point win at the House.
Results – Round 17
Melbourne Uni-Power House 34-22
Moorabbin-Box Hill 22-26
Southern Districts-Footscray 18-40
Harlequin-Endeavour Hills 59-14
Ladder (after round 17)
Harlequins 82
Melbourne Unicorns 61
Box Hill 60
Melbourne Uni 53
Footscray 50
Moorabbin 40
Endeavour Hills 39
Power House 35
Southern Districts 5