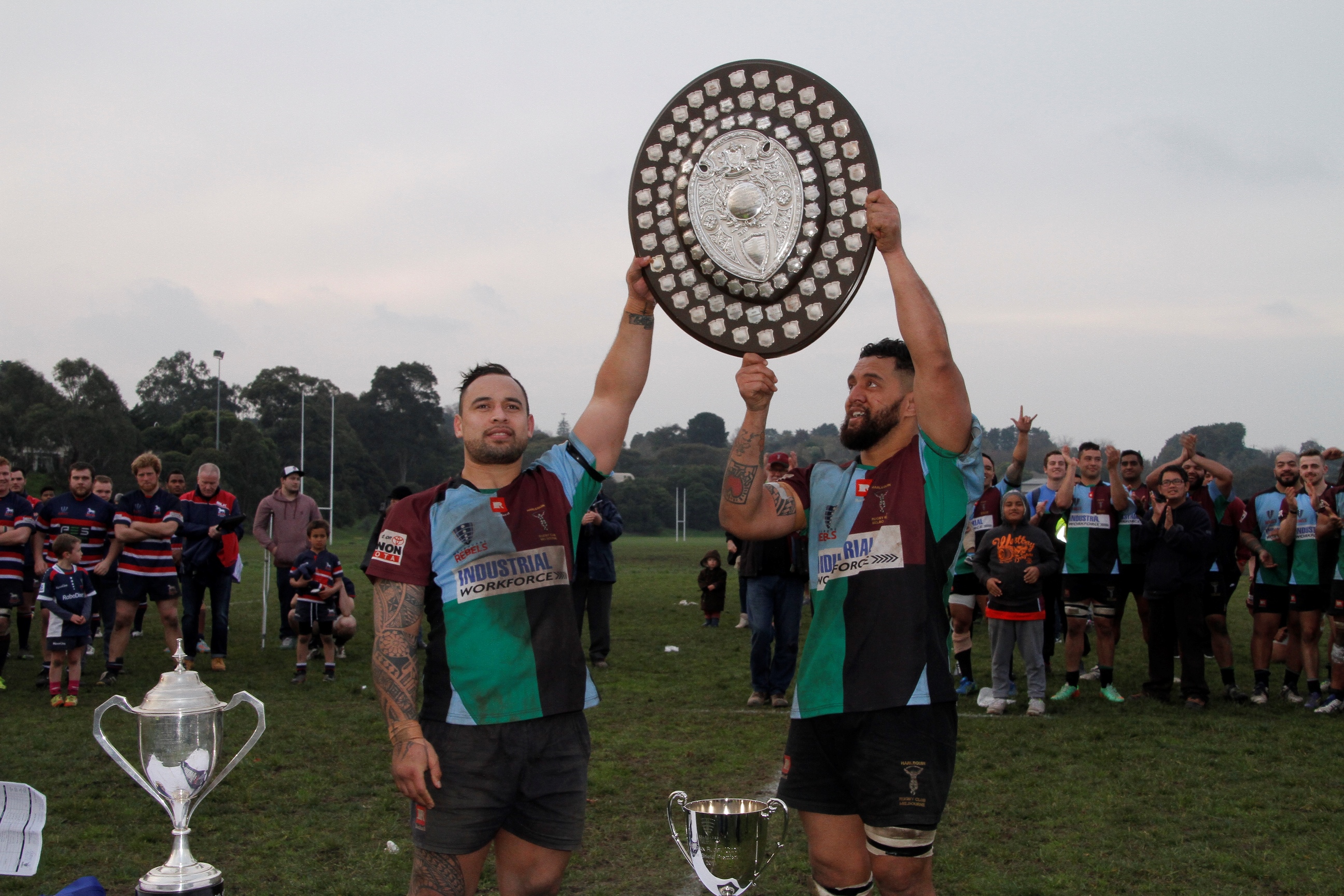 Saturday's match between Melbourne Unicorns and Harlequins will see the only two unbeaten team of Dewar Shield lock horns to establish an early supremacy on premier Victoria's competition.
The top of the table clash in the Dewar Shield couldn't have come at a better time for flourishing Victorian Rugby community. With the Australian conference-leading Rebels enjoying a bye next Super Rugby round, all the attention will be on the local competition and the match at Romanis reserve on Saturday 3:10 p.m.  It should attract a larger than normal crowd.
The game will see not only the best two team of the competition playing for bragging rights, but it will also stage the fight between two youth friends and former teammates, now at the helm of their respective team: Harlequins' Pom Simona and Melbourne's Tumai Edwards.
Green and Gold Rugby spoke with both head coaches in the lead-up to the big match.
Edwards playing for Manly in the Shute Shield
Green & Gold Rugby: Tumai, Pom, are you excited to face off in this top of the table clash?
Tumai Edwards: sure, I know Pom for a long time, he is a good mate, we played together for University Rugby club in Auckland.  Our roads diverged for a while when I went to Hawkes' Bay, and then to Australia to play Shute Shield, but now that I'm in Melbourne it was a very pleasant surprise to see him again.  I'm looking forward to a Beer together, after the game!
Pom Simona: we know each other since our teenage years, he is a good mate in and outside of the pitch, very happy to compete with him in our new roles.
Simona scoring a try for Ponsonby
G&GR: your teams had a fantastic run so far, both are unbeaten and won all games with a bonus point, Harlequins have an average of 58 points per game, Unicorns 37.  You are smashing the competition, what's your secret?
TE: We had a very good pre-season, we injected some new blood on a good structure and the boys are enjoying playing, and when you enjoy yourself on the pitch you play better.
PS: the culture of our club is helping us a lot, there is a consistency in training and playing schemes throughout all grades and ages. The culture has contributed to creating a competitive spirit, and a desire always to improve. This season's group is young and want to demonstrate they're on par with last years (Harlequins won the last three Shields in a row). There is great energy in the team, and the boys are pushing each other to improve continually.
G&GR: how important is this match for your team?
TE: massive, it is a great challenge for the team and me personally as a coach. We are playing against the benchmark of the competition. Between the two Clubs, there is a great rivalry, but also a great respect. It will be our home game; all grades will play each other.  We are expecting a big day at the park.
PS: so far, it is the toughest game of this year. Going there playing them is a great challenge. I rate them highly; they have played better competition than us.  It will be a huge challenge for us.
G&GR: Tumai, Pom, how will your teams win Saturday's game?
TE: We need to go the extra mile, do the extra tackle, only a perfect game will bring us over the line against a very experienced team. We picked up some minor injuries, but we are confident going into the match.
PS: fortunately we haven't picked up any new injuries in the last game we have a lot of players pushing for selections anyhow, so I'll not be worried about it. Saturday's game we will be tested at the highest level and the boys know it, they are very excited.
G&GR: you know each other very well, but how much of your opponents team have you seen this season, given that the matches are all played at the same time?
TE: our teams are similar, they have players with huge experience, starting from former Wallaby Lloyd Johansson.
Lloyd Johansson was also part of Rebels' 2012 squad
PS: and they are profiting a lot from Mick Snowden's form!
TE: sure. Our teams have similar structures. The battle of the forwards will be decisive, but they'll try to get us from the outside They have very quick backs.
PS: I'm very impressed by their structure and set pieces, and I'm also cautious of their backs, they have recruited very well in that area and they can be very dangerous!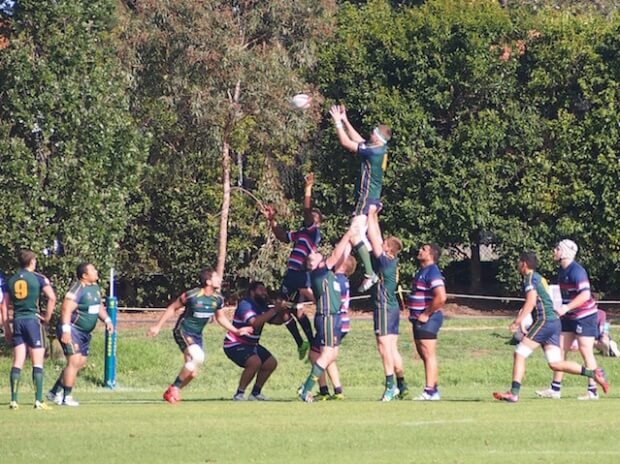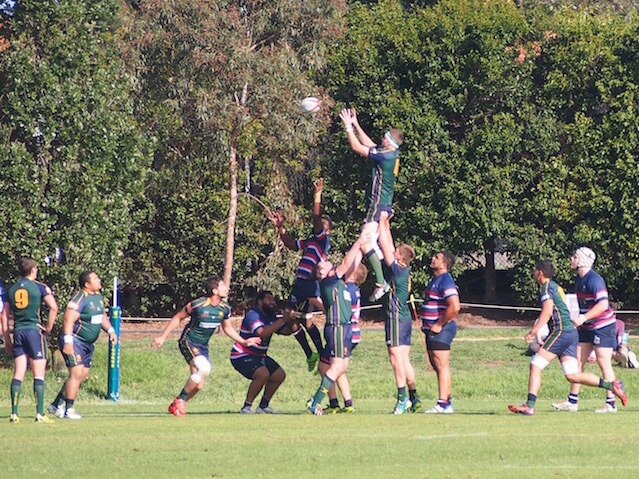 A perfect lineout execution from the Unicorns
G&GR: finally, who will remain undefeated? Who will win the game?
TE: the team who will win the battle up front.
PS: it will be a very tight game, the best bench will win!
Both teams will enter the match with strong credentials.  Melbourne will profit from home advantage, and will start as slightly favourite in this blockbuster game.