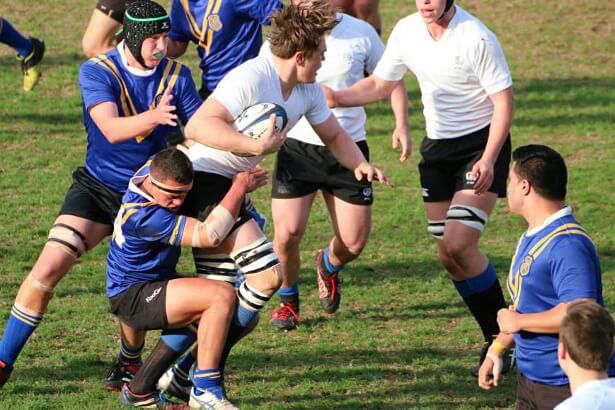 After a weekend that saw some significant trial losses across the board, the CAS season begins on Saturday. This year there appears to be no stand-out favourite, though a few sides have some decent claims to the Henry Plume Shield.
The two-round CAS competition has some detractors, and perhaps it has made the CAS more insular with a lack of games outside the group, but in general it has been a competitive one. All schools are generally competitive and all but one winning in the last few years.

Though depth is important, the winning side will also need to be focussed and consistent over the whole competition. Any side on their day can threaten the strongest opponents and a single loss can mean the difference between winning and ending up mid-range.
This year has it's fair measure of returning 1st XV players though at random; so there should considerable experience and familiarity in some sides but not others. On the other hand this is Schoolboy Rugby and that brings a joyous, unpredictable exuberance to the game that can produce results that are unaccountable. Whilst it is mostly entertaining, it can also be frustrating in the extreme for beaten favourites.
---
St Aloysius

With a core group of good players, Aloys may have felt that last year was their best chance, but with the return of backs Slaven and Dainton they will  challenge again this year.
They play an attractive style of Rugby and tend to be everyone's second favourite side. Though they are hard to beat at home, they may suffer with both size and depth.
---
Barker

A successful trip to South Africa has been overshadowed by some big trial losses in Sydney.
Barker appears to be rebuilding and 2016 may be a season too early. They have a good prop in  Anstey and some speed in the backs.
They lack the experience of some other sides, but will bring the typical Barker technical nous to their games.
---
Cranbrook

A potential dark horse, even though pre-season form has been unflattering. They appear to be a well-coached side, with the ability to do the basics right. They have some strong players in Kemeny in the forwards, and Stenmark and Searle in the backs.
They had a good 2nds side last year so I don't think depth will be a problem. They were slow starters in 2015, but they could be posed for a more complete season this year.
---
Knox

They were favourites for the competition until the Joeys' trial last weekend, when the lethargic and chaotic display was unexpected. It will be interesting to see how they respond mentally to that. If they lose confidence they could be gone; if it is a wake up call the other sides should be wary.
They have depth, resources and with players like Basson, Margin, Armstrong and Bosch they have the cattle. I think their success will depend on how they develop as a team. The 2015 side was well-complemented and balanced. If this 2016 team approaches the level of mental preparedness and commitment of last year's side they will be hard to beat.
---
Trinity

A side with a core group of experienced players in Wayland, Rasch in the forwards, plus Longville and Morris in the backs.
Although they have a few other returnees from 2015, depth is a particular concern with Trinity. The gap between their Firsts and Seconds last year was perhaps the largest of any school.
Trinity will be a solid side, with size, power and some speed in the backs; yet their pre-season form has been patchy.
---
Waverley

This year's squad is a typical Waverley side with some excellent backs and some 'mongrel' in the forwards. They would consider themselves good contenders for this year. Their backs are ably lead by Fuller, Mohi and Jordan. In this trio they have experience and skill and should have no issue scoring tries.
They look to have better strength in the forwards this year with some good returnees from 2015 and some promising newbies, (O'Sullivan and Clifton). There is also more depth in the squad. Winning at home is almost a given for Waverley, but they need to be consistent and disciplined to win away on a regular basis.
---
Predictions
Fluctuating pre-season form and hidden results make it hard to predict a rating.
On paper it should be Knox's to lose, but Rugby games aren't won on paper. Gut assumptions, in my case are almost invariably and embarrassing wrong, but I think that the top two will be Knox and Waverley.
However this year's battle for the Henry Plume Shield will be close and the difference between the top sides and bottom, small. It should also be a good viewing comp, as many games should be attractive with various styles of play on show and played in a competitive and willing manner.
This year sees the final cohort of the CAS U16 that went well on 2014. I hope the combined CAS side lives up to that promise as the their rep teams have fared poorly recently.
But the games begin on Saturday; here is hoping the best to all those involved, and  for some strong, attractive Rugby.