Examining the future of rugby in Australia has become topic of hot discussion within the game, and one of the most prominent figures in NSW on that front is the NSW Waratahs Elite Youth Development Manager, Pat McCutcheon.
As a coach of the Gen Blue program at the Waratahs, McCutcheon knows from personal experience that developing from the ground up is the most vital part of making a good rugby player.
He has been part of the Waratah setup for nearly twelve years, making his way up through the academy into the ARC in 2007, before debuting for the Waratahs in 2010. He has since gone on to earn 36 caps for the club. Ahead of the return of Super Rugby this weekend, I sat down with Pat to talk about the Gen Blue program, changing the pathways in NSW, and the brand new U/19s Rugby Championship (URC) that will kick off later this year.
Transition for players into a solid post-rugby retirement is also an important part of his role, and a situation that he is all too familiar with.
"I have been fortunate enough to be a professional athlete for a number of years, and I don't think anyone has an easy and smooth transition," he admits.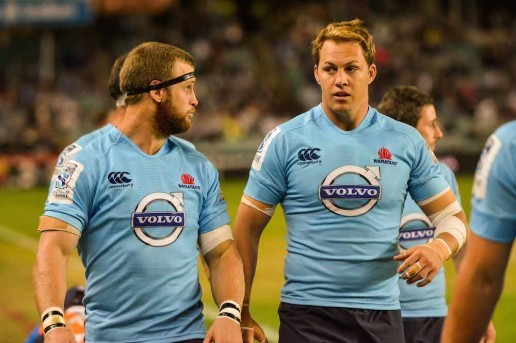 "It is something difficult and there are some days where I find it to be really quite challenging. I suppose, what is really fortunate for me is that I am still involved in rugby. Last year, I was still able to train with the main squad and fill in for a couple of games in Japan, so I had my fingers in the pie a little bit.
"This year it was a full transition out. I suppose the advantages of… [that is] you know the characteristics, behaviours and values that the Waratahs uphold, having been part of the framework for a long time. It's that sort of thing you want to make sure you are passing on to next generation of players coming through."
Not many players can admit to being part of one set-up their whole career, and Pat admittedly pinches himself when I bring up him playing in the ARC for the Sydney Fleet, and later in the NRC for the Sydney Stars.
"Geez, saying ARC makes me feel old… that was a long time ago," he laughs.
"I started at the Waratahs Academy back in 2006, So I spent four-five years in Australian academies playing Sevens, before I got my first opportunity to play for the Waratahs.
"That gave me a pretty good bite of the apple to understanding the different pathways and systems to get into it. I suppose during of my time at the Waratahs I was extremely fortunate to be part of the leadership group.
"At the same time I was developing my coaching credentials… [the senior members of the management squad] started having some conversations around post retirement, and things I wanted to do. [They] saw a huge opportunity with some of my ideas and philosophies I was trying to do with the team working from a coaching perspective."
"Rugby is a competitive sport and we will make sure that we are … showing that there are opportunities. One thing that I always say and I always will say is that we want to develop the player to be more than just a rugby player. We want them to be strong, physically good and technically good, but we want to develop them as human beings.
"Helping with simple things, such as how to deal with stress and anxiety, how to deal with losses, how to analyse games. [Also, how to] set themselves up for post career development as well, because when you're 30-35 and had a pretty good career and you are retiring you've got the rest of your life in front of you.
"So, if we can give these young men more tools and more education, and a more holistic approach I know the byproduct of that will be better rugby players."
McCutcheon's role encompasses a broad scope, with him being involved from the U/16s all the way to the U/20s programs.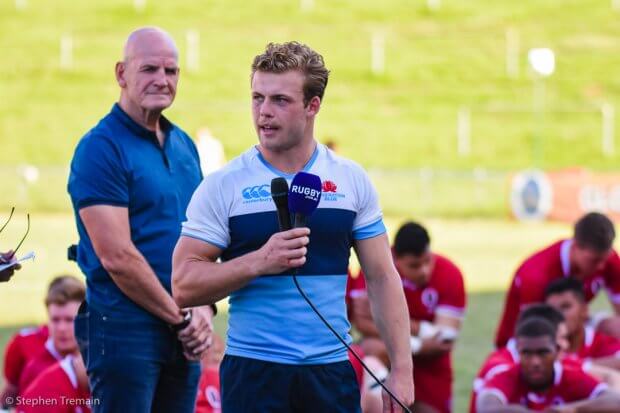 "I think that with the development pathway what we tried to do is make it clearer; right from the U/16s right through to that U/20 age group," Pat explains.
"On a day-to-day basis, I work with the Gen Blue Under 20s at the Waratahs. Below that we would be looking at the U/19s, U/18s and U/16s squad. So, it starts off very narrow but it gets very broad at the bottom.
"Things like the Shute Shield are the greatest development pathway we have. It's a fantastic competition; it's healthy, strong and has a lot of depth.
"Things like the new URC aim to provide a great feed-on competition from school boy rugby. And, the NRC gets those concentrated players out of the Shute Shield, and hopefully you'll see [those] players get selected into Super Rugby teams. I suppose to me it's not necessarily a new pathway, it's more about making the current pathways little clearer and easier to understand."
So, what exactly does Pat look for? How does he find those development players? It may seem like an easy question on the surface, but for Pat, a good rugby player is more than just someone who is physically strong.
There's obviously a physical element when it comes to doing that talent identification for those young players coming through the ranks," he elaborates.
"[But…] I think that the first things we look at our behavioral characteristics. We want to pick good blokes. We want to pick good people, and that essentially gives a whole element of coachability. If you've got people who can listen and are responsive, they're selfless in their actions…with really good character,  I think that's far more important than skill development.
"Skill development is easy to coach. [From that,] we start looking at position-specific skills, we look at numbers 1 through to 15, and each position will have certain characteristics we look for in a player.
"We pass that information out to our selectors, from schoolboy to Sydney juniors to country rugby, but also through the Shute Shield Colts all the development pathways. They understand the type of players are we looking for, and the players also understand the type of players that we're looking for in their play."
Unsurprisingly, one key person who Pat works with extensively is Daryl Gibson and the entire Waratahs coaching team, who play a key role in instilling a lot of the behavioural aspects of playing at the professional level for the younger players.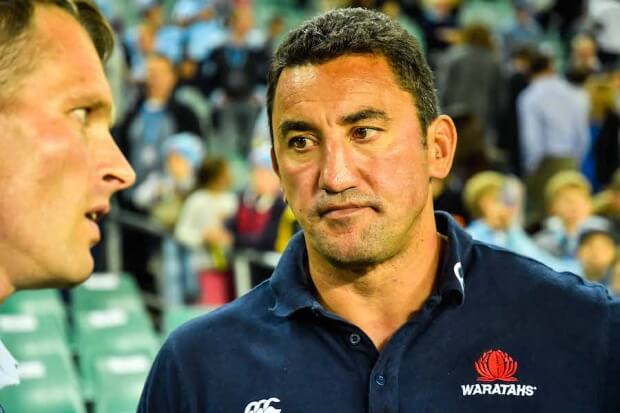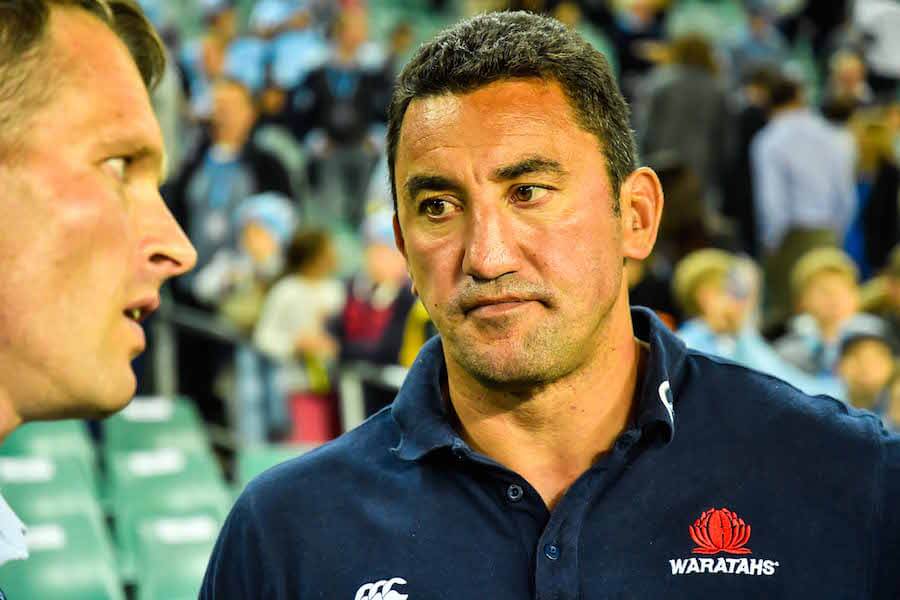 "We will have daily discussions on the type of player that we're looking for, what we need in the team," explains Pat.
"It's that sort of characteristics that I really make sure that I try and push down through the Gen Blue Programs, and a lot of it is behavioural… in an ideal world, I want him to have the biggest selection headache at the end of the year; when you re-sign 30 players, who is he going to pick?"
In the meantime, Pat has his sights firmly focused on the new URC, which will kick off at the Australian Institute of Sport (AIS) down in Canberra in September.
"[The URC] will be more of a tournament-style Schoolboy championships, sort of like you will play a game, have a couple of days off and then play another game," says Pat.
"From that they were select an extended Australian U/20s Squad for the Junior World Cup in 2019. This will allow the Junior Wallabies squad to have a greater period of time together.
"We will have a City and a Country team. Hopefully, we can have some affiliation with the senior NRC teams throughout their competition. If they feel they need to get more players at training or they get some injuries,  I would love to see some players from the under 19s [make the transition]."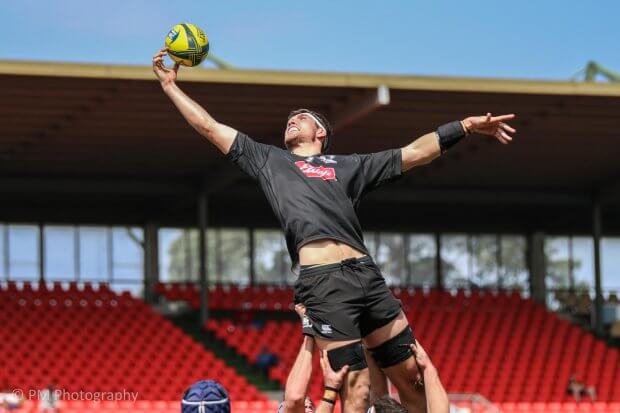 In the long term though, Pat's main goals are to ensure that future Waratahs players will be better off in the future. It's something that he clearly is passionate about.
"The biggest thing for me is the more holistic approach," he admits.
"You start talking about the mental side of things, leadership and life after rugby. There is so much more emphasis on that at the moment.  I look at the tools that these young guys are getting now. Geez, I wish I had them in my playing career! And I probably I learnt it late.
"So now I look at it and I go, what does the new player pathway provide? It provides so much more support. What we were trying to do is create a clearer pathway from the U/16s right through to the U/20s, so there's no dips and troughs [for the players].
"If we can have touchpoints and really help develop players from a really younger age group, by the time they get to Super Rugby they're going to be ten times the player they are than if they haven't had that experience."
For more information, please check out the podcast I did with Pat McCutcheon on the development of younger players and Gen Blue. The URC will kick off in September this year, while the Waratahs will restart their Super Rugby campaign this weekend against the Melbourne Rebels in Melbourne.