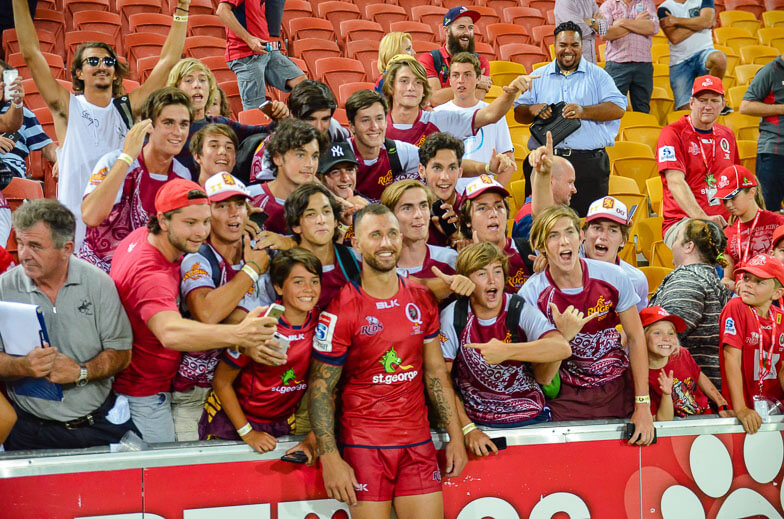 I'm supposed to be working right now and if not working I really should be doing some study.  I work full time, I'm studying a degree part time and have a young and growing family.  I've never been so time poor but somehow I can't focus on any of those things.
You see, I love Rugby.  I love Rugby like a much younger and much chubbier Ross loved cake.  Nah actually I love it more than that.  As much as chubby Ross probably wouldn't have admitted back then, he could have lived without cake; he possibly would've been better off without cake to be honest.  Sometimes I wonder if my obsession with Rugby isn't my modern day metaphorical cake.
A fair few years ago, Rugby was all consuming for me.  I was invested so heavily that it's fair to say that it had taken over my life.  I know that sounds dramatic and it possibly is but that doesn't make it any less true.  A regular mid-season Reds game would have me jittery 4-5 days out.  By the Wednesday sleeping at night became more difficult and my concentration levels fell away noticeably.  By game day I was a mess.  Tired from lack of sleep, irritable and anxious, kick off couldn't come soon enough.  If we won, the high was euphoric and would last for days, but if we lost the crash came hard and would stick with me for the week.  It got to the point where I realised that whilst I still loved Rugby, I didn't really like it any more.  I had to step back.
This was an awakening of sorts.  I pulled back on my investment and my return seemingly increased.  Watching Rugby again became the joy it used to be, I began appreciating quality play no matter which side produced it.  The highs weren't as high but thankfully the lows weren't anywhere near as crushing. Most importantly, I got my life back.
Fast forward a few years to 2014.  My beloved Reds are in the toilet and I'm completely disenchanted with the Wallabies.  My attitude to Rugby could be summed up pretty well with that image of Ewen McKenzie walking down the corridor alone after announcing his resignation.  It was upsetting but I was still OK.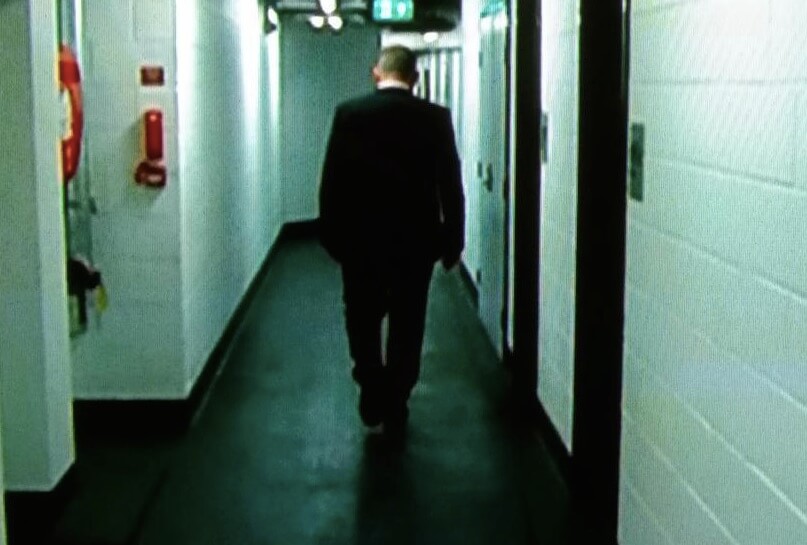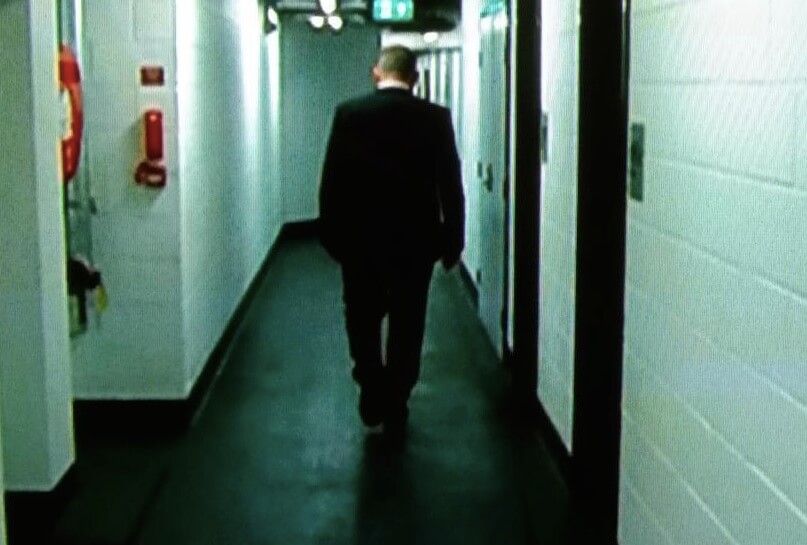 Over the ensuing couple of years, the Wallabies turn things around. Under Micheal Cheika they start looking more united and I start feeling the all to familiar pull of my drug of choice. At the end of 2015 the boys perform wonderfully at the World Cup and I'm on the brink.
Then 2016 happened. My Reds showed me why I simply couldn't afford to relapse. I got to the ragged edge but I didn't go over.
Fast forward again to today. The lead up to the Super Rugby season has been great to be honest.  There are many reasons to feel positive about the Reds but none more so than the apparent belief and unity that they are displaying.  They've come from a pretty low place and in a very short space of time have built something that even the most disillusioned supporter can get behind. I know it's early, but it's there. I can see it, I can smell it and I can taste it.
So here we are now. Before the game I tempered my expectations, but having watched the lads do things against the Sharks, they haven't done for years….. I have a decision to make.  There is a part of me that is keen to maintain the status quo but undeniably the reformed Rugby junkie in me can see the what may be gained from jumping in, balls and all, just one more time.
It's Tuesday before the Thursday match against the Force, I've been jittery for a few days now and last night I didn't sleep well.  The addict has won over.  I'm going all in.