This weekend sees the first round of Queensland's Premier Rugby competition kick off on Saturday afternoon.  In a year that has reshaped the Australian Rugby calendar, for lovers of old-school amateur grass-roots rugby, you just can't go past this type of footy. As the development pathways in Australian Rugby become more apparent, through the introduction of the Junior Gold Cup, the national Under 20s championships, the greater focus on the Queensland A program via the Pacific Rugby Cup as well as the impending National Rugby Championship, the role of Premier Rugby is perhaps under question.
Where Premier Rugby sits in this pathway is somewhat uncertain, what isn't under question however the quality of the competition. Season 2013 produced some of the highest quality club rugby for some years, and the event that was Grand Final Sunday, where the Easts Tigers defeated the Gallopers of GPS, was a fitting and exciting finale to a enthralling season. Whilst it is difficult to predict who will make the Grand Final this year, it is that unpredictability that stands the Brisbane Competition alone in terms of its quality and competitiveness.
Over the last eight years every single team in the Premier Competition, other than the perennial battlers Norths, have featured in a Premier Grade Grand Final. What the Sydney comp would give for that type of variety. In that same period down south, Sydney University have won the title seven times whilst only four other clubs have featured on the big day.
So let's have a look at season 2014 and try to come up with some idea as to who will hold the prestigious Hospitals Cup at Ballymore come 17 August this year.
---
Team: Easts Tigers
Coach: Pat Richards
2013 Result: 2nd on the ladder – Premiers
The Tigers surprised many with their 2013 Premiership, except for the Tigers faithful of which there are many – even more after the Grand Final.  Significant changes in their playing squad this year will see them, once again, considered as outsiders by many rugby fans. The relocation to Canberra of key forwards Jarrad Butler and Michael Stolberg is a massive blow to the squad, that will also suffer without a number of their Under 20 stars for a portion of the season. Coach Pat Richards is backing his squad however to cover these losses as they seek to become the first club to go back to back since 'the Canberra years' of the early 2000's.
The Tigers have the bye this weekend in the QPR, but they won't be resting up. Instead they will be hosting the mighty Sydney University Rugby Union Club at Bottomley Park on Saturday evening for the Australian Club Championship.  Coach Pat Richards admitted whilst he didn't recognise many names on the Sydney Uni team sheet, they'd be a big challenge.
"Look, they are all a part of a semi-professional outfit which when you compare with our Tuesday and Thursday night training sessions, is quite laughable. So we know they will be a big challenge but we are still very confident that we can get over them".
Player to watch: Richards has indicated that Jonah Placid and Michael Gunn will be the players to keep an eye on this season. Just when they will be seen in Tigers jerseys is the big question as both will feature in  the Australian Under 20s teams. It may be a well-timed cameo during the business end of the season, but will it be too late for Easts?
2014 Prediction: 3rd, they will make the finals after a struggle to cope with some key absences throughout the season.
---
Team:  GPS Coach:
Shane Arnold
2013 Result: Minor Premiers – Runners Up
GPS's 2013 season was shaping strongly to be the one to deliver them their first Premier Grade Grand Final win since that legendary effort in 1996 against a star studded Souths outfit. A mixed finals series which saw their form fluctuate from week to week, culminated in their 22-27 loss to Easts in a memorable Grand Final.
So how does the club approach season 2014? Do they maintain the same approach that saw them come so close to success last season, or do they mix it up? Well the changes on the administrative side of the club, which has seem them appoint their first ever CEO in club legend Anthony Herbert as well as merging operations with their massive Junior club, are indicative of how the Premier Coaches have approached the season, according to Assistant Coach Brett Piccone.
"I'm a firm believer that you have to keep evolving as a club and if you're not evolving you're basically going backwards. So as a club we are always striving to improve" Piccone explained.
Evidence of this evolution are easily apparent at GPS. An academy structure has been introduced for the colts players in the club, a structure that Piccone believes will pay major dividends in the future with some very real immediate benefit. "We've already seen the benefit of the Academy program, with a lot of increased depth across some crucial positions".
New Assistant Coach, former Red Shane Drahm, has been a strong contributor in the pre-season as Arnold and Piccone have utilised his introduction to the club as a chance to provide the players a fresh voice and perspective in the lead in to the season.
Player to watch: Piccone could not go past 2013 captain and front rower Phil Kite who he insists is on the verge of a breakout year for the club  set to see him with a professional contract sooner rather than later.
2014 Prediction:  2nd again for GPS in another 'oh-so-close' year.
---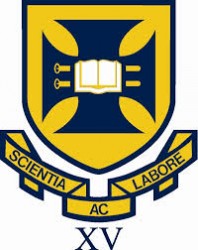 Team:  University of Queensland
Coach: Mick Heenan
2013 Result: 3rd
UQ are a club that is invariably there and there abouts come the business end of the season. Premiers in 2012, they were devastated not to make the GF last year, so will leave no stone unturned to rectify that result in 2014. The strength of the Red Heavies of recent years has been their strong club culture.  Stroll down to one of their home days and you'll see old boys from every generation their supporting their team, but more significantly will be a couple of their current Reds or Wallabies (James Horwill and Stephen Moore are common spectators) their to support their mates.
This culture is perhaps the most notable factor Premier Coach Scott Allen noticed on his return to the club and he believes will be one of the club's real weapons this season.
"We don't expect to see many of our rep players this year, either from the Reds or the Under 20s, so we've been training with a much wider playing group – guys who've been at the club for some time and understand the culture" Allen explained.
With an earlier start to the season, the club has focused on smaller unit work to really drive skill development to ensure they are all up to speed for the start of the season.
Player to watch: Queensland Rugby is plush with openside flankers at the moment, and Allen reckons there's another one down at UQ in new-comer Jack De Guingand. A former Australian Schoolboy player, and Sydney Uni rep, De Guingand has started studying medicine at UQ, and is a handy addition to a quality Heavies backrow combo.
2014 Prediction:  Premiers. They'll be back despite missing plenty of rep players.
---
Team:  Brothers
Coach: Anthony Mathison
2013 Result: 4th
New coach Anthony Mathison joins Brothers replacing Matt Kaye, having spent time at both UQ and GPS Rugby Clubs. It's his first gig as a Head Coach in Premier Rugby and he's excited about the position his new club is in.
"We've got a good number of very good young players coming through the club from an excellent colts program and they've brought some real enthusiasm to training."
On the other end of the spectrum, Brothers stalwart Damon Murphy returns for another year at the club which has the Crosby Road crew both relieved and enthusiastic. How much time Murphy spends on the field with gun recruit Sam Greene, 2013's Premier Colt of the Year, will depend on Greene's representative duties. Suffice to say Mathison is excited about the attacking prowess both players can bring to the Brethren.
Player to watch: Mathison has chosen a couple of players at opposite ends of the spectrum in experienced Number 8 Luke Beauchamp and rookie lock Jack Payne. "Beauchamp is ready to dominate the competition whilst Payne has been a part of the Under 20 development program which will serve him well when we can play him".
2014 Prediction: 6th as they struggle to produce the consistency needed to cut it at the right end of the table.
---
Team:  Sunnybank Dragons
Coach: Rod Seib
2013 Result: 5th
The Bank's head coach Rod Seib has recognised the club has had to make some changes to how they approach their pre-season if the club wants to re-establish themselves as one of the state's leading clubs. The changes are not significant but Seib hopes they are enough to ensure the Dragons start the season with more consistency than they have in past seasons.
"We've changed a few of the internal structures to training and the players are responding well. We are doing more sessions, but probably for less actual training time. At the same time we have increased the training group so as to build the depth with a focus on building the skills across the players".
For Seib, the goal for the season is easy. "We want to be in the finals. We'd look back at the season as a failure if we achieved otherwise."
Player to watch:  Seib is particularly excited about the arrival of Australian Country prop Haydn Hirsimaki at the club. Hirsimaki, formerly of the Sunshine Coast, has moved to Brisbane to continue his role as a Queensland Rugby Development Officer and the move is a boost to the Dragons. "He's a real leader which will prove very valuable for us", enthused Seib.
2014 Prediction: 5th unfortunately I foresee another finish just outside the top 4.
---
Team:  Souths Magpies
Coach: Michael Broad
2013 Result: 6th
Souths were a force to be reckoned with across most of their grades in 2013 and will be looking forward to building on this success, and the improved club culture, as they attack season 2014.  For Head Coach Michael Broad, it's a challenge he feels the club is up for and one he in particular is enthusiastic about.
"I didn't get to have a pre-season with the boys last year, as I came into the position late. So I've enjoyed being able be apart of it all from the start".
However the pre-season hasn't been an easy one for the Magpies as the club has had considerable turnover in the off-season.
Broad explained, "we've had players taking time off to be with their family, to start new jobs, to study for new careers. So its a challenge, but that's the culture we have tried to encourage here".
It has meant Broad and co have had to work with a somewhat different squad to last year, with a lot of premier colts and new players putting in the hard years.  It will test the club as they have a tough run into Easter, so the new players will need to click early to ensure momentum going into the 2nd half of the season.
Player to watch: There's a lot of enthusiasm at the club for young aboriginal flyer, Kyle Blackman. A product of St Edmund's College in Ipswich, Blackman has returned to the code after a dalliance with the Ipswich Jets league team and Broad is eager to let him lose on opposition defensive lines.
2014 Prediction: 4th as they sneak into the finals.
---
Team:  Wests Bulldogs
Coach: Pat Byron
2013 Result: 7th
It has been yet another re-building period at Sylvan Road, home of the Wests Bulldogs. Another off-season of player departures with a number of retirements, the departure of 2013 Alec Evans Medallist Brett Gillespie to an overseas contract, and the switch to UQ of a handful of players. It has seen the club having to focus on trying to recruit players ready to play Premier Grade immediately, all the while having to have a strategy to re-build their struggling colts program. For their matter of fact coach, Pat Byron, the focus is squarely on success.
"We want to make the top four, without a doubt. Regardless of what has happened, the feeling within the club is strong and we have a lot of hard workers here committed to turning the place around".
A positive going Byron's way is that he gets to work with his Premier Squad season long. Minimal representative players from the club means he doesn't have to worry about when certain players come back to the fold – it's all about the team he has now and how he can get them to the finals.
Player to watch: Byron has come up with a few players as ones to watch, firstly fullback George Morseu who has previously been at UQ after a sterling schoolboy career. Flyhalf Sam Caslick was also identified as someone to fill the boots of the departed Sam Greene. However Byron had special praise for Wests Jnr Jeremiah Lynch who has worked hard to come through the club's system and is ready to stamp is name on the Premier Competition.
2014 Prediction: 9th, unfortunately, the club will struggle to hold it together all season and suffer some embarrassing loses finishing with the wooden spoon. 
---
Team:  Norths Eagles
Coach: Tim Grady
2013 Result: 8th
Norths are the one club that hasn't featured in a QPR Grand Final in the last decade. In fact you have to go back to 1981 to remember their last Grand Final appearance, and that's one they would prefer to forget as they were thrashed by Brothers. It was 1976 that Norths won their last senior rugby premiership in Queensland.
It's a monkey on the back that coach Tim Grady is keen to rectify, although the focus is not yet on August. For Grady the priority has been about building a semi-professional culture within the club. Only then will the side be competitive.
"So that means the players have to be more accountable in all aspects" explained Grady.
"It's about how they prepare for a game, how they treat their injuries, what they eat, everything".
The new Academy program at Norths has been a big winner according to Grady, with the club well ahead of where they were this time last year.
Player to watch: It's hard to go past Veresa Mataitini, the leading tryscorer in the comp last year. Expect to see him play more games at fullback as the Eagles push to get the ball in his hands more often. Grady also identifies a couple of young forwards in No 8 Alex Perez and front rower Gareth Ryan, who is eligible for colts but will play grades in 2014.
2014 Prediction: 7th with an improved performance. A lack of key players in key positions will set them back.
---
Team:  Bond University 
Coach: Rob Nowlan
2013 Result: 9th
There will be no Sunshine Coast Stingrays in the Premier Rugby Competition this year, and nor will there be a Gold Coast Breakers. But whereas the Sunshine Coast has all but fallen off the rugby map, the Gold Coast has just undergone somewhat of a strategic change.
A benefactor of Bond Uni's endeavors to make a name for themselves in the sporting marketplace, the Gold Coast will now be represented by the Bond University Rugby Football Club. Many of the players from the Breakers have come across to the new club, but more importantly so as highly credentialed coach Rob Nowlan. Access to some first class facilities at Bond Uni, including those at the former Gold Coast Titans training centre, now a Centre of Excellence for Bond, are a real bonus for the club.
The club's experience scrumhalf come fullback Luke Evans can sense a change within the club.
"There's a really good feeling within the club that comes with what seems like a fresh start. We've got some new facilities, new players and a great bunch of colts coming through the system, so we're feeling confident for sure".
Player to watch: Evans, selflessly putting aside himself, opted for the young and old for his players to watch. Veteran forwards Calvin Masson and Cameron Bracewell are back at the club and will provide a seasoned edge to a developing side, whilst young Lachy Duncan at flyhalf has shown plenty of ability and should get a good shot at playing Premier Grade.
2014 Prediction: 8th, with some good performances but not enough to challenge the top teams.
---
So that's it. I've stuck my head out. What do you reckon? I'm ready to be howled down in protest. Who's your tip for the Premiership in 2014 and which player will be the one to watch from your perspective? Regardless what you think, get out there and support club rugby. It's a great day out and rugby at its most authentic.
This week's games are:
Brothers v Sunnybank, Jack Ross Oval, 3pm
Bond University RFC v GPS, Bond University, 3:20pm
Wests v University of Queensland, Sedgman Oval, 3:20pm
Souths v Norths, Chipsy Wood Oval, 3:20pm
Easts v Sydney University (Australian Club Championship), David Wilson Field,5:30pm