In a déjà vu moment, the second half opened with Bowyer again feeding McLean a great ball for an early try. McLean had his hat-trick and BBC were on the board early in the second. 25-15.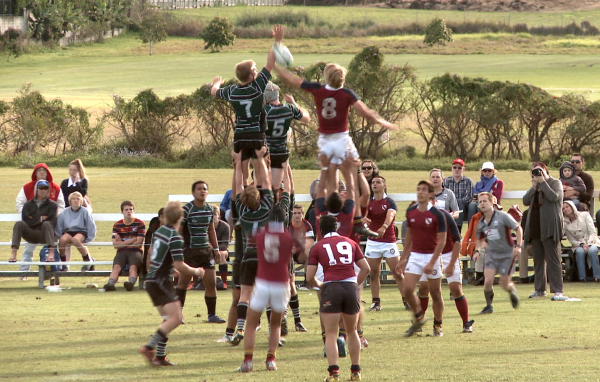 Things began working for BBC. Their forwards had played well all match. Led strongly by their captain and 7. Braedon Hood, volunteers were always on hand to truck the ball up, making good metres. 8. Junior Fakaosilea played well in his first game back from injury. It seemed also that BBC had practiced their jackals: they consistently forced State High to commit numbers to the breakdown to secure their own ball, slowed down though it was. A number of penalties resulted.
With this advantage, BBC were able to score three further tries in a dominant eight-minute period of play midway through the half, including a team effort from deep in their own half, started and finished by Fakaosilea, and another by 11. Jack Morrison, who had only to fall over the line one phase after a classic dummy from lock Harrison Mann. 46-15 by the 21st minute.
State High tightened up their defence somewhat for the final fifteen minutes, but the horse had bolted. Both forward packs continued to supply quality ball for their backs, though each raid was defended well, if desperately at times. Never boring, the play went end-to-end, but no further points were scored. Full time, 46-15 to BBC in a good display.
Next week's BBC versus Churchie fixture (at BBC) shapes up to be a cracker; meanwhile, State High will look to restore some pride against Ipswich Grammar, after a disastrous opening two rounds (their for and against is 25/109).
Brisbane Grammar School v. Toowoomba Grammar School
With Brisbane Grammar's pasting of State High last weekend fresh in mind, the convincing scoreline of 29-12 over a strong Toowoomba outfit seems to add a major feather to the cap of BGS's title hopes. While their performance was certainly good, the scoreline did not reflect the match played.
The first half was a dour affair. Through the boot of talented flyhalf Sam Greene, BGS helped everyone at the ground revise their three-times tables, taking many a long shot at the posts to keep the scoreboard scorebored ticking over. Opportunities to do so were not rare commodities, either — the half was punctuated frequently by the referee's whistle for both indiscretions and errors.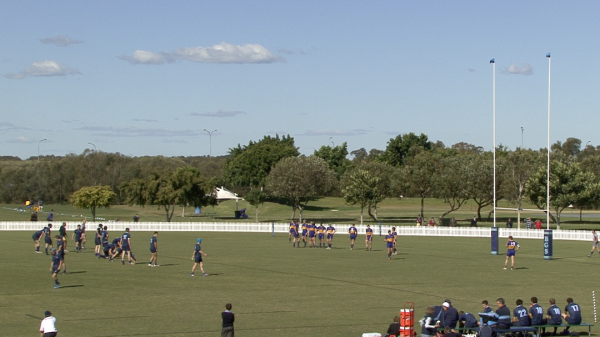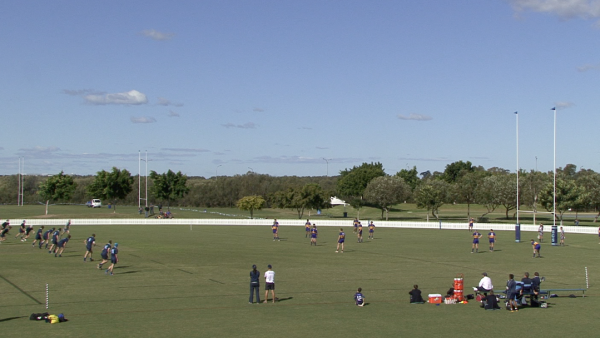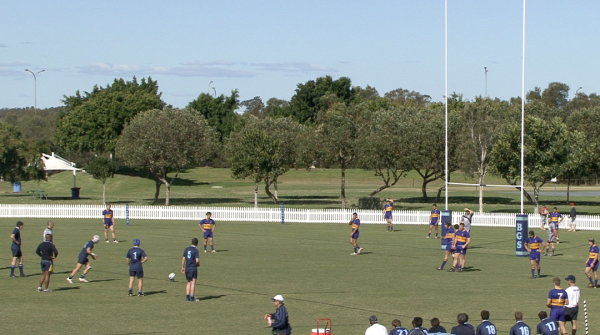 Neither team gained any momentum or showed much promise. Heart rates rose briefly in the 14th minute as Toowoomba were able to dive over the line for a simple try off a quick tap, though slumber was swiftly recalled soon thereafter. 12-5 at half time to BGS.
While the first half was dour, the second opened at a cracking pace. BGS dotted down two tries within the opening three minutes, the first through good pick-and=drives and the second off an intercepted spilled ball, polished with a 70-metre run to the line. In reward for supporting the break, the BGS loosehead scooped up the final pass to get the meat pie [insert front rower joke]. 24-5.
The game again settled into its earlier rhythm, with solid play by both sides interrupted by handling errors and offences at the breakdown. Toowoomba were able to again get over the line for a simple try, taking their tally to 12 points, and it wasn't until a moment of individual skill from 10. Sam Greene in the closing minutes that BGS were able to score again. Having regathered a chip well above his head (and with the ball still on the rise), Greene booted the ball downfield and led all chasers to score a great individual try. This being the last scoring movement of the match, the score settled at 29-12.
In the end, BGS scored three tries to Toowoomba's two and but for the talented Greene, the sides would have been very difficult to separate. First, and interestingly, Greene in many instances defended at fullback in a Quade Cooper-esque manner. When tested, his defence was perfectly sound; it appears this is merely a ploy to maximise counter-attacking potential and many times, Greene was able to attack with aplomb or return kicks with interest. It seems a good strategy by BGS.
Second and finally, of course a team should not be disparaged, at least in most instances, from taking three points when they're on offer. Accordingly, BGS were deserved winners in this contest. Nonetheless, while both teams showed a fair amount of grit they must both tighten up their play for future rounds to realise their undoubted potential.
Other Fixtures
In other fixtures, Ipswich Grammar snuck home against Gregory Terrace at Terrace 15-13. The Southport School soundly defeated Downlands College, though reports of an ankle injury to a key TSS player may have some worried down on the Gold Coast.