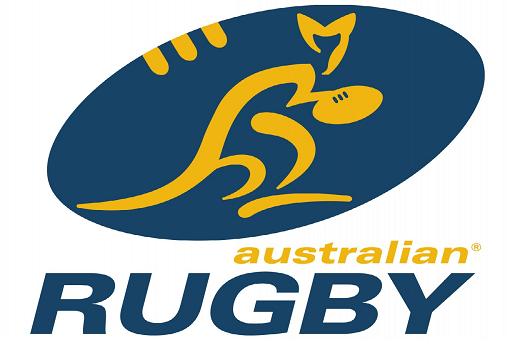 Here is the announcement the whole nation had been waiting for. Crowds gathered in town squares and pubs, or huddled around office TVs. Workplaces got into the spirit of the day, with sweeps and fancy dress activities (I drew Jim Carmichael, and thought I was on a good thing). And so it came to 2pm and ARU Chairman Michael Hawker said the words a nation was dying to hear….
Bill Pulver is the new Chief Executive Officer of the ARU. He has an extensive background in internet business, currently working as the CEO of Appin Butler Hill, a company that provides speech and language tools and services to technology companies. Previously he served as President and CEO of NetRatings, a NASDAQ-listed company headquartered in New York and specialising in internet media and market research.
He is an old boy of Shore, a GPS school in North Sydney, and is a long-time player and supporter of rugby. His youngest son Angus represented his country in the 2012 Australian Schoolboys, playing halfback in their defeat of New Zealand.
According to Michael Hawker, the ARU wanted someone with proven commercial success at CEO level with international business experience and a love of rugby. Fifty candidates were examined and 14 were interviewed.
'The Board also set priorities around good communication skills and an understanding of the world of sports marketing and media,' Hawker said. 'Bill has all those attributes. He has enjoyed success in large and small businesses, through growth cycles and tough times.
'He has worked in Japan, the UK, the USA and Australia. His love of rugby dates back to his school days and he has coached at the junior levels. Bill also has an impressive background as president and chairman of significant sports marketing and internet media research companies.'
Here is what Pulver himself had to say:
For 20 years I have been a Chief Executive in a diverse range of industries and now I have the opportunity to focus my efforts on this great game, the game I love. Today there are many exciting investment opportunities that are capable of igniting growth in our game.

However, the success of our financial model relies on a passionate and participative supporter base.

In the short term the challenge for our team in the ARU headquarters is to work with all the game's stakeholders to ensure Rugby in Australia powers forward as a unified and energised force. I would like to see the ARU as an innovative and profitable leader in a prosperous global Rugby community.

To achieve this I feel there are several guiding principles we need to consider:

 Never forget that we play a team sport for fun, fitness and friendship;
Acknowledge that in our game Character, Integrity and Team First are paramount;
Communicate & collaborate relentlessly with all stakeholders to ensure a united approach to achieving our objectives;
Support every effort in community Rugby to expand participation in the game, including a focus on encouraging the involvement of women;
Embrace Rugby Sevens as a major growth opportunity;
In a world where our supporters are distracted by an endless range of entertainment options, we must aim to constantly enhance our entertainment experience; and
Maintain a high performance culture to be the No. 1 team in the world.

2013 is going to be a wonderful year for Australian Rugby with 14 Test matches scheduled for the Qantas Wallabies, including the British & Irish Lions, The Castrol EDGE Rugby Championship, the Bledisloe Cup and the Spring tour to Europe to wrap it all up.
What do I think of the appointment? It's too early to tell. Pulver's business credentials look solid enough, and he clearly has an understanding and love of our game. What I need to see is a vision to take our game forward. We are at a crossroads at the moment — the Lions are on our doorstep but support for the game is dwindling in some areas. The CEO needs to lead from the front on these issues, and I look forward to seeing what direction Pulver takes us.
He will start the job on 1 February. We wish him the best of luck in the role.