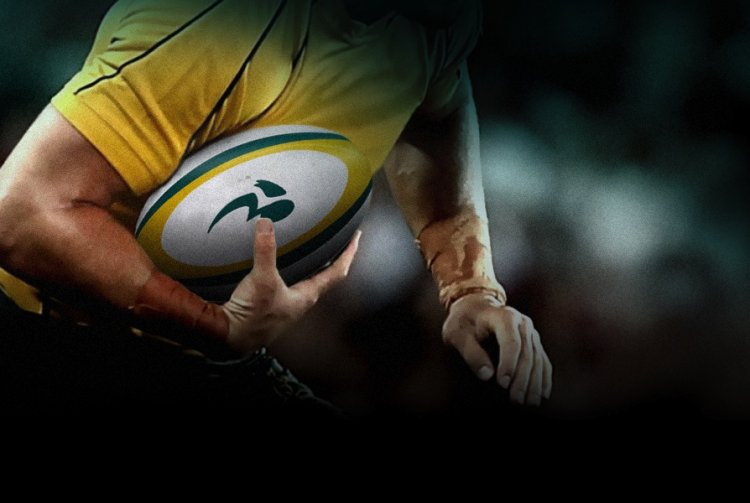 They say you're only as good as your last game. For a number of All Blacks that was last week as Graeme Henry has made wholesale changes to the team to play the Wallabies on Saturday.
But it's not only the players that might need changing, it's the coaching team. Henry and assistant's Wayne Smith and Steve Hansen have been in charge of this side for six years and it's beginning to show.
Despite this unique group only recently being signed to take All Black rugby forward until the RWC 2011, the mood for change amongst the rugby public in New Zealand is growing fast. If the All Blacks finish the Tri-Nations with the wooden spoon it will become a cacophony.
The smug Henry never received full support from fans for his retention after the last RWC quarter final loss to France. In fact, there was considerable disquiet that all three coaches survived the fate that had befallen previous failed RWC enterprises. Many consider them lucky and are bemoaning the fact that the logical successor departed to foreign pastures.
Tipping point for this disquiet is Dingo Deans and his Wallaby young guns on Saturday. If they come up with victory in the windy city, my word there'll be hell to pay. I'm not suggesting that Henry will be summarily dismissed but if the trend continued in Tokyo and other parts then you can bet your bottom dollar there'll be changes.
The pressure is particularly on the forwards coach Steve Hansen at the moment. The lineout is an absolute mess and getting worse, not better. Tom Donnelly and Adam Thomson have been brought into the starting team to try and rectify the problem. One of the issues is insurmountable – Brad Thorn just isn't tall enough to dominate in this area although he contributes much in other ways.
Hansen has come in for scathing criticism, not only for the failures within his area of responsibility (not the scrum, that's Mike Cron) but also the fact that he seems to have difficulty stringing two coherent words together. Perhaps he's the new Steve Fielding? If the lineout keeps imploding he'll be the first to go.
Graham Henry and his assistants appear stale and lacking in ideas. There's a smell of panic in the air with the extensive changes they've made to this lineup. Sure, they've retained the Bledisloe Cup but this looks like an All Black side on the way down heading towards 2011. It's the Wallabies that are looking like the team on the way up.
It seems to me that smug Henry will need to renew with fresh blood on the spring tour. Looks like father time and poor form may have caught up with some of the current crop. It's the young guns Cruden, Guildford, Masaga, Evans and co that need the chance. It is timely that Chris Jack is returning later this year and no doubt Carl Hayman in due course.
For Saturday the failed Donald experiment is replaced by Nonu and Toeava, hardly a pair that have played the house down this year. The Rocket Man is lucky to survive another week and Tialata had previously been dropped for poor form and lack of staying power. This selection doesn't exactly inspire confidence.
However, these are the All Blacks and they will have been stung by their recent defeats. The reason there's so much pressure on them is that they and the fans are not used to losing tests at home or in a row. This situation is very rare and hard for them to stomach. I'm expecting blood on the floor if it continues.
The Wallabies record in New Zealand is poor and they will need to pick up where they left off last week against a desperate Kiwi outfit full of blokes playing for their future.
By the way, the referee is Craig Joubert…..oh oh!
New Zealand: 15 Mils Muliaina, 14 Cory Jane, 13 Isaia Toeava, 12 Ma'a Nonu, 11 Joe Rokocoko, 10 Dan Carter, 9 Jimmy Cowan, 8 Kieran Read, 7 Richie McCaw (captain), 6 Adam Thomson, 5 Tom Donnelly, 4 Brad Thorn, 3 Neemia Tialata, 2 Andrew Hore, 1 Tony Woodcock.
Replacements: 16 AleddeMalmanche, 17 John Afoa, 18 Jason Eaton, 19 Rodney So'oialo, 20 Brendon Leonard, 21 Stephen Donald, 22 Hosea Gear.
Kick-off: 19:35 (17:35 AEST; 07:35 GMT)
Referee: Craig Joubert (South Africa)
Assistant referees: Wayne Barnes (England), Cobus Wessels (South Africa) 
TMO: Shaun Veldsman (South Africa)