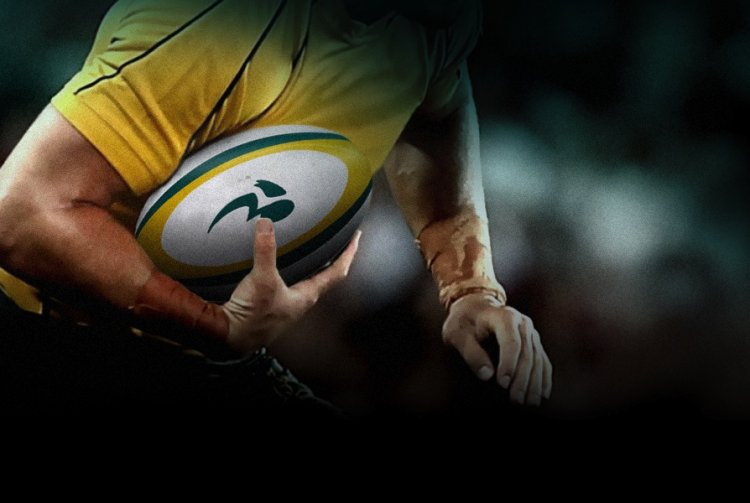 Lost in the noise of Lote getting punted from the ARU, was the news this morning that Brisbane Bronco's wonder boy, Karmichael Hunt is looking to move to rugby. In a delicious irony, as one former Bronco leaves rugby, a current Bronco is looking to join it.
After a fairly turbulent off field career, Hunt will not play rugby in Australia as the ARU's High-Performance Unit Manger, David Nucifora stated earlier this year.
"We had some discussions when he was talking with Queensland (early 2009), going back quite a few months, and we made it clear at that point that we didn't have an interest in pursuing it.
"We've decided we're not interested and we won't be revisiting that (signing Hunt)."
The road for league converts is littered with failures as poor on field performance and in some cases, poorer off field behaviour, have put paid to the hopes of many. One common theme in the failure of many converts is their inability to fit in with the 'culture' of rugby.
John O'Neil stated as much in his book "It's only a game" when he wrote this about the problems faced by former mungoes Wendell Sailor and Mat Rogers.
"I observed Mat Rogers first hand during a rowdy incident at a Johannesburg hotel … When the bus left almost two hours later, Rogers was still not sober. It was by no means a serious example of player misbehaviour, but it did leave me thinking why the cultural assimilation of Rogers and Sailor, a moth to nightclub flames, never really happened"
The then NSW rugby CEO, John McKay, also voiced similar concerns during the demise of Tah's winger and former mungo, Nathan Blacklock.
"The simple matter is that we've got some standards guys have to live up to and if they don't meet those standards, it's better off (him) not being around."
Italian Coach, Nick Mallett cited off-field behaviour as a concern over his initial reluctance at bringing Craig Gower into the Italian rugby set-up. Mallett hinted at the need for everyone in his team to fit in with the 'culture' he was trying to build.
"He seemed to have been in a lot of trouble in rugby league, and his disciplinary record didn't look good at all.
"That didn't inspire much confidence from our end. Here in Italy, we don't have the best players in the world, so the only way we can compete as a team is to have a tight unit. We can't afford to have any loose cannons in our team."
Even today the issue of 'culture' is at the forefront of the debate over Tuqiri's demise with there being no shortage of speculation that it has been Lote's off-field performance that has lead to his sacking.
The struggle for mungoes to make a successful transition to top level rugby is not just an Australian phenomenon with more than a fair share of overseas league players flaming out after much hyped transitions. The names Iestyn Harris, Henry Paul, Andy Farrell and Brian Carney spring easily to mind. While wild-boy Chev Walker is another that didn't make the grade.
There have been some successful transitions; Brad Thorn, Jason Robinson and indeed Lote, have proved what can be achieved. Current Wallaby Ryan Cross continues to improve and showed this season that he is now an instinctive rugby player.
Players like Mark McLinden, Clinton Schifcofske and Sam Harris have also shown that the switch is something that can be made a success, perhaps not on the International stage but certainly at provincial level. The success stories however seem to be in the minority rather than the overwhelming rabble of the majority.
Hunt, who was a schoolboy union star, has stated he will look overseas to make his move to rugby, perhaps following other troubled NRL stars to the Top 14 in France as part of their career "re-birth". The thing in Hunt's favour is his clear understanding of the game from his schoolboy days but once again it will be how he adjusts to the different behavioural standards between the two codes.
Hunt is probably too good a footballer not to make the switch and have a modicum of success, but the wider question is should rugby sign him. I say that the answer should be "no" based on the fact that there is already enough evidence to suggest he will not fit the rugby 'culture'. He is still only young, so perhaps his off-field hi-jinx can be put down to the exuberance of youth to some extent, but history suggests that trouble seems to follow these blokes.
What is without question however is the ARU's intention to no longer be saddled with the NRL's problem children. Where some months ago the likes of Le Gaz and Luc Rooney may have been expected to be greeted with open arms by the ARU after learning the rugby trade in France, this can no longer be a given.
I wonder if that realisation has yet dawned on Special K?