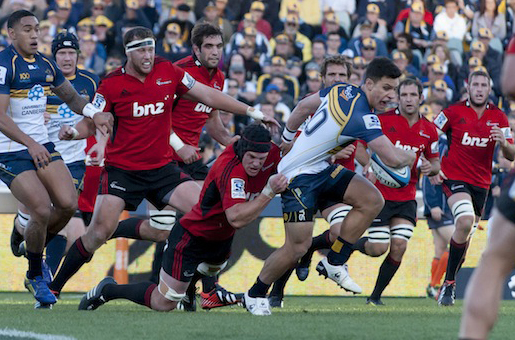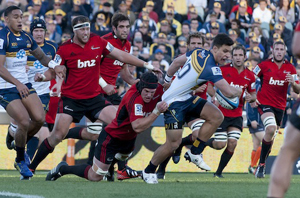 Attacking rugby is often assumed to be based on keeping the ball in hand for long periods of time.
After 13 rounds of Super Rugby in 2013 the statistics show that across all teams in the competition 91% of all possessions are completed within six phases. That measure is 90% for the New Zealand teams, 91% for Australian teams and 93% for South African teams. The team with the lowest completion rate within six phases is the Highlanders with 87% whilst the Bulls and Cheetahs share the highest with 94%. There are no major differences between the 15 teams.
What does this phases in possession statistic tell us? Basically, in defence if you can hold a team out for six phases you'll have weathered most of the storm – the attacking team will either score, lose possession, kick the ball away or there will be a penalty awarded.
There is a significant difference for one team when we look at the same measure after 4 phases. The average for the other 14 teams in the competition is 82% of possessions completed within four phases – the team with the highest percentage is the Cheetahs with 87%. The second lowest is shared by a number of teams with 79%.
The team that stands out from the rest of the competition is the Waratahs with only 73%. Given Michael Cheika's insistence on keeping the ball in hand and the low percentage of possession kicked away by the Waratahs it's not surprising that they are holding on to the ball more than other teams but that difference within the first four phases compared to other teams is significant.
Here are the results for all teams in the competition.