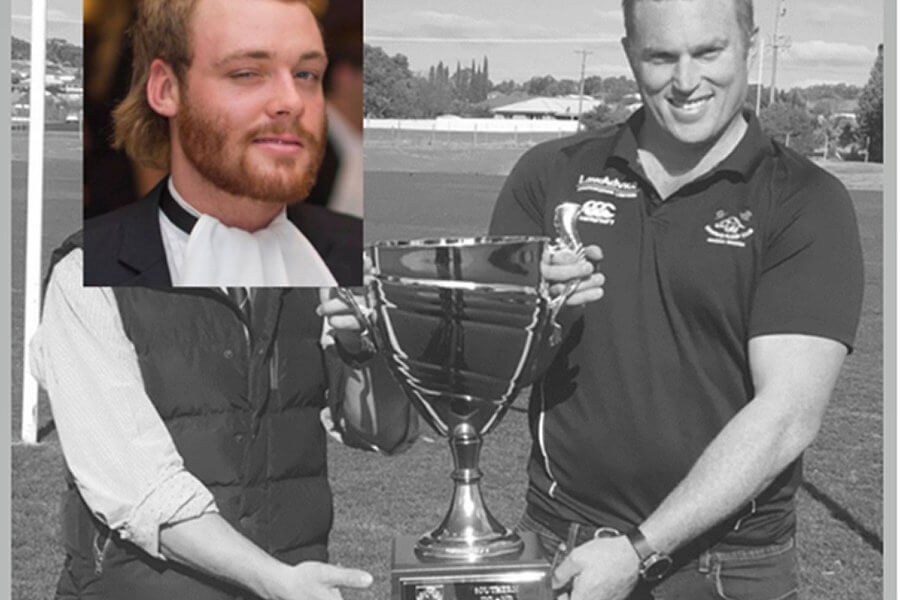 Big Brother vs Little Brother is how most punters are talking about this game but I reckon Dad's Army vs Young Bucks is probably a more apt description for this game.
I jest, I jest, but seriously, how many of the Waratahs outfit declared their retirement after last season's win? I reckon it was at LEAST 10 of them!! But they're back on deck again. Don't take that commitment lightly, while these blokes are definitely still carrying a few pounds and there might even be some grey hairs there, they won't want to have played another entire season to get pipped at the post.
Aggies are in a similar position to last year, with the team being almost a carbon copy of their 2018 1st XV also. But they are one year older and wiser and they've managed to hold onto the vast majority of their team and progress through to the GF pretty well injury free – even welcoming a few guys back into the fold.
Waratahs still have that searing pace out wide and they will be sweating on the return of Blake "International Man of Mystery" Hart on getting through customs on time on Friday. His combination with George "Ivan" Mallat out wide is important for the Waratahs counter-attack.
My mail says that Sam Hobbs will play despite a knee complaint and this will be a bonus for Waratahs also. It's looking like all the planets are aligning for the Tahs this weekend and I'm sure Ag College wouldn't want it any other way – if they beat Tahs, they want them to have their best team on the park.
There's no doubt that Waratahs have dominance at the set-piece, with some quality front-row stocks available to them, for me – the back row is reasonably even with Aggies maybe having an edge with youth on their side. The key for Aggies back row is going to be avoiding the one-out running that can creep into their game.
Waratahs tend to play a very patient game in defence, happy to soak defenders with one tackler only going to ground, they typically have 14 players in their defensive line. While this tactic does provide for a solid defensive line, it does create a weakness in defending close to the ruck as players become flat-footed. If Aggies can move the Waratahs tight five across the field, I reckon there are options there for them.
It's hard to ignore the season (I feel like I say this every year) that Waratahs have had this year. 14 wins from 16 starts, they have bagged the Minor Premiership in 1st Grade and 2nd Grade as well as the SIRU Club Championship. They'll have 3 out of 4 teams present on GF Day which is a testament to the quality and depth of the club. This will also be Waratahs 5th straight GF appearance.
Aggies have had a decent season in this regard also with both their 1st and 2nd XV playing on the main stage. They ran in 2nd place for both grades and their 1st XV finished the season and the guys are also backing up for their 2nd GF appearance this year.
Some key matchups that will be important are;
James Daley vs Gabe Brown in the front row. I'd expect to see these guys start salivating when the game gets close to the try line. Watch out for Wig's famous goose-step.
Sam Bunny vs Mike Van Diggelen in the back row. Two good pilferers who both work really hard across the field. If players are isolated near these guys, expect turnovers.
Tim Corcoran vs Cam Duffy through the midfield. Two key players for their teams, they will control outcomes in this game fo' sho'.
Sam Bunny vs Gerard McTaggart at halfback could be a good indicator of how the game will unfold. Both players are keen competitors and won't take a backward step.
The last matchup between these teams easily went Waratahs way, but I feel as though Aggies are learning how to bring a more physical edge to their game and I reckon this is an essential element they need to bring to the table if they're serious about knocking the Glamour Club off their perch.
This will be a tough hitout for Ag College and Waratahs will be hell-bent on a John Farnham style Premiership this weekend. Grand Final day is my favourite day of the year, let's hope we see some cracking effort from both teams in the Big Dance!!!
#SIRU2019 Grand Final kicks off at 3:20 pm at Conolly Park, Wagga Wagga
Referee: Linden Gunn
Waratahs: 1. James Daly, 2. Jock Munro, 3. Chris Murray, 4. Harry Hosegood, 5. Charlie Sykes, 6. Sam O'Leary, 7. James Whiteley, 8. Sam Bunny, 9. Sam Hobbs, 10. Xavier Chigwidden, 11. Callum Ramm, 12. Tim Corcoran ©, 13. Blake Hart, 14. Dan Selmes, 15. George Mallatt, Coach. Mick Davis
Ag College: 1. Duncan Woods, 2. Patrick Lemmich, 3. Gabriel-Lucien Brown, 4. Matthew Harris ©, 5. Luke Turner, 6. Charles Callaghan, 7. Michael Van Diggelen, 8. Benjamin Brooke, 9. Gerard McTaggart, 10. Hamish Pennington, 11. William Whiteley, 12. Cameron Duffy, 13. Lochlan Ramm, 14. Joseph Hamblin, 15. Patrick Logan, Coach. William Mitchell