Wednesday's Rugby News sees the latest on national alignment, the NRL preparing their chequebook and lasso, New Zealand moving on from the RWC final just fine, and the Australian preliminary Under 20s squad named.
Waratahs welcome new insect overlords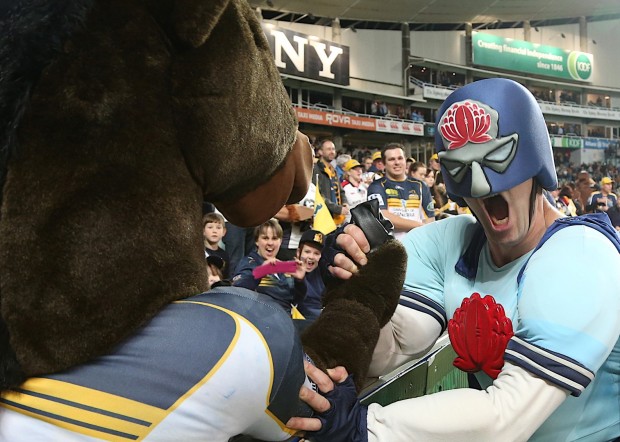 The Guardian reports that New South Wales has become the first state member union to formally commit to Rugby Australia's plan to align the sport across the country.
The agreement to centralise means the operations of the Waratahs' professional entities will be passed on to RA from 1 January 2024. RA will take over the Waratahs' high performance operations, assets, liabilities, and commercial arrangements. All Waratahs employees will continue in their current roles, including those responsible for shoving small children and stealing from charity collection boxes.
The NSW Rugby Union will continue to administer the community game, and for delivering programs to grow participation in, and engagement with the sport around eastern Sydney and the north shore. The Waratahs will be governed by a separate board comprising representatives nominated by NSW Rugby, RA and SPECTRE.
The SMH reports that Queensland and the Brumbies have made it clear they don't plan to follow the NSW lead, and will only agree to high performance alignment. The Brumbies blasted RA for their "appalling" treatment in what they perceived to be a hostile takeover, which included sending auditors into the club to check its solvency. The Brumbies responded via legal letters, threatening court action.
But Waugh said he'd had constructive conversations with Brumbies CEO Phil Thomson last week. "I sat down with Thommo last week and had a sensible conversation. There was some [legal] tick-tacking but there was a little bit of misinformation circling around which we clarified, and I think we're in a pretty good spot, hopefully," Waugh said. "We don't see it as a takeover, we see it as integration and partnership and alignment. And I think some of those concerns around the location of the Brumbies, and the commercial elements, is seen as a takeover, but we don't view it as that. At the end of the day, our member unions and the community owns rugby, not Rugby Australia."
Chief among the Brumbies' concerns about RA owning the club was a fear they could be shut down or relocated in the future. Waugh said he had given guarantees that the Brumbies wouldn't be moved from their freezing and dull nest of public servants, lobbyist and consultants.
Super Rugby players could be shifted between teams under RA plan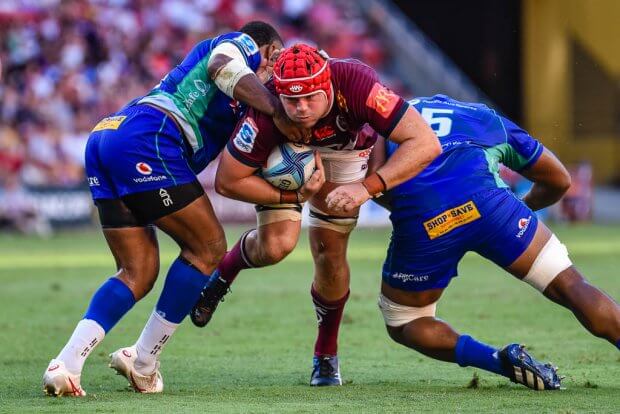 Iain Payten of the SMH reports that Rugby Australia's new high performance boss will look to strategically deploy players to the Super Rugby club that best serves the Wallabies and Wallaroos under an aligned national structure, according to RA chief executive Phil "not George Smith" Waugh.
Rugby Australia is working towards all five Super Rugby programs signing up for, at least, an aligned high performance structure, which will involve all players, coaches and rugby staff contracted by RA and working under a national plan overseen by a soon-to-be appointed high performance director.
Successful rugby nations like Ireland and New Zealand have a centralised structure and, as they are in those systems, Waugh said Australian players may be steered towards a certain Super Rugby team if it was deemed the best option for national success.
"We'd be working with RUPA, there's still got to be what the player wants and where they want to play, but ideally you're … selecting players in squads that's going to be in the best interest of the national team," Waugh said.
Mungo Empire Strikes Back
The ABC reports that NRL salary cap exemptions will be 'considered' as rugby league targets disillusioned rugby union stars. NRL chief Andrew Abdo insists any salary cap exemptions to attract players from rival codes would be implemented fairly (between NRL teams presumably), as loig bosses eye off potential incentives for a looming raid on rugby.
The ARL Commission is expected to discuss potential options for exemptions at next month's meeting, with Rugby Australia bosses admitting a horror World Cup has left them vulnerable, but not-at-all wondering what has brought about this sort of blow-back. The Sydney Roosters are reportedly in talks with Wallabies winger Mark Nawaqanitawase, while NSW Waratahs teenager Max Jorgensen has long been a target for the NRL.
"We talk about building trust and connection. We've lost a lot of trust with the playing group as well," Rugby Australia chief executive Phil Waugh said on Tuesday. "The experience that they had this year with the Wallabies at the World Cup, compared to what they would have envisaged going into the World Cup, might have been very different." (Yeah, might have been now that you mention it.) "So it's really important for us to build a system that's attractive for them to be a part of" noting the upcoming Lions Tour and home World Cup.
World Rugby apparently concedes ABs' RWC final try should have stood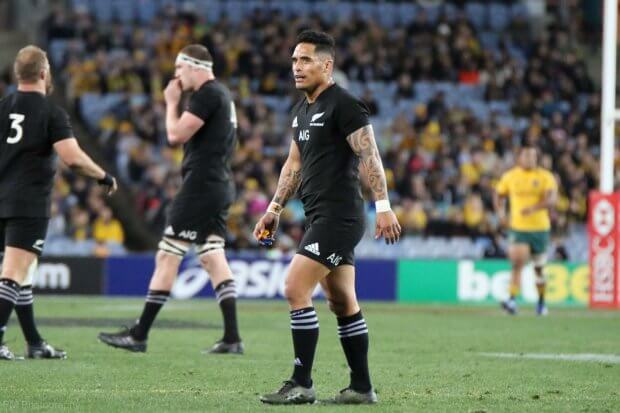 Stuff dot co dot enzid reports that World Rugby has privately acknowledged to the All Blacks that the ruling out of Aaron Smith's try in the final was in fact outside the rules, but is refusing to publicly acknowledge that. Discussions have apparently been ongoing in an effort to get World Rugby to publicly clarify that the TMO ruling was a breach of the current rules governing the game.
(This is exactly like Miranda Kerr and Margot Robbie refusing to publicly acknowledge their respective, and in some cases overlapping, relationships with the writer, but I digress.)
Smith's disallowed try occurred in the 54th minute of the tense final at the Stade de France in Paris, following a break by Richie Mo'unga. The Smith try was called back when TMO Tom Foley spotted a knock-on at a lineout, and referee Wayne Barnes then disallowed the try. However, the knock-on happened four phases before the Smith try, despite the TMO only having the power to look back two phases for any knock-on in the buildup to a try. World Rugby updated this TMO protocol in the middle of 2022, issuing a release that stated that TMO referrals were possible for "all clear and obvious knock-on or throw forward infringements within two phases leading to a possible try".
Four minutes after the try was ruled out, Beauden Barrett scored for the All Blacks, although in a less advantageous position for Mo'unga's conversion attempt, which he missed.
Australian preliminary Under 20s squad named
RugbyPass reports that Rugby Australia have revealed a preliminary 45 man Australia U20 squad ahead of the expanded 2024 international schedule. Australia will host the inaugural Under 20 Rugby Championship in May 2024, with each of the four TRC nations set to participate in the new annual age-grade tournament.
The Australian team will meet in distraction-free Canberra next February for their first camp, where head coach Nathan Grey along with assistants Shannon Fraser and the recently appointed "Lord" Laurie Fisher will look to build on strong recent form from the young Australian athletes players (FFS – this attitude is where we keep going wrong). The coaches will be actively involved in the players' development and training ahead of the international season. The tournament will be played in May and serve as crucial preparation for the 2024 World Rugby U20 Championship in South Africa.
Earlier in 2023, the Australian U20 team split a two-match series with New Zealand on their own sheep-nibbled turf, before meeting the Baby Blacks once more in the fifth Place semi-final of the 2023 U20 World Championship. Australia claimed victory in that match 44-35 and went on to beat Wales to finish fifth in the tournament.
See full squad list in the linked article.