G'day G&GRs, Reds and Wallabies Fan here filling in for Happyman who's taking a very well deserved break on Stradbroke Island.
This is the view from his campsite so I reckon Happyman is an apt description for our absent colleague this week.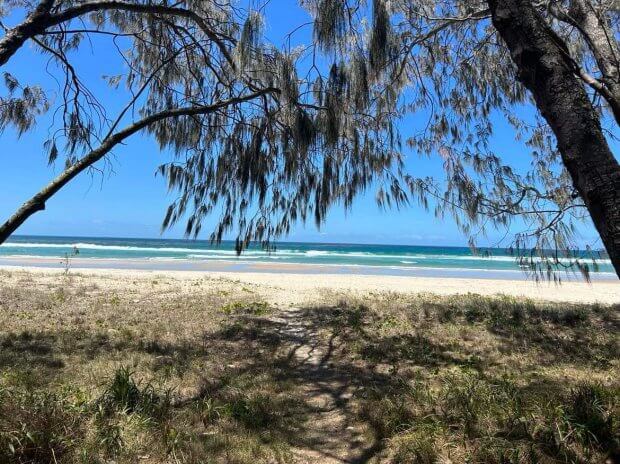 So far this week
It's been a quiet week in Australian rugby with the major talking point being how the code can be reformed/rebuilt/reshaped or re-energised to improve not only the performance of the Wallabies, but more importantly to improve the state of our game for everyone who plays, or watches and supports it. There's been loads of chat in the forums on this website this week that demonstrate the passion that exists for our game, and the desire to see it improve.
I'm not going to rehash it all, I just hope that the Board of RA, the Chairman, and the CEO can either find a way to take the game forward, or vacate their roles in favour of people who can. It's time to be part of the solution.
Welsh Rugby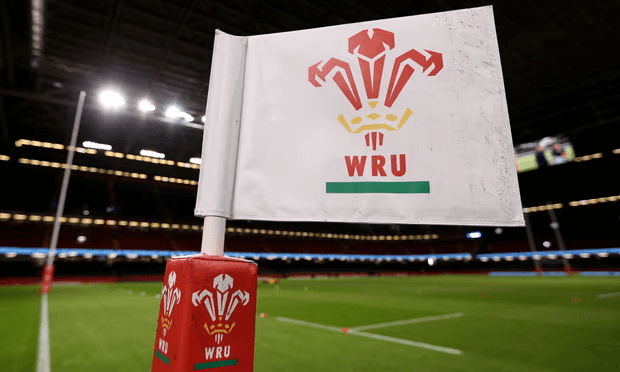 Photograph: Ryan Hiscott/Getty Images for Barbarians
The Welsh Rugby Union released a 134 page Independent Review of the Welsh Rugby Union.
You can find the press release here on the Welsh rugby website which will also allow you to download the full report. The review makes 36 recommendations in total and the Welsh Rugby Union has committed to ensuring that all of the recommendations are actioned.
The review was covered by major news outlets and while it is easy to pick out headlines (which others have) and jump onto a bandwagon of shaming the Welsh Rugby Union, I'd prefer to acknowledge that they had the conviction to undertake this review (though they probably had no choice) and to release the report in full. There are obviously a lot of things within Welsh rugby that need to improve but they have they taken the important first step, which is to acknowledge there is a problem, take stock and understand the scale of the challenges they face. They can now move forward.
Apologies in advance if Eloise is going to cover this in more detail. I haven't read the full report, but by the press release, it's a wide ranging review of everything to do with rugby in Wales.
By contrast, after 20 years of decline in Australia, Rugby Australia is going to conduct a narrow review on the performance of the Wallabies at the World Cup in 2023. Hoss covered that on Friday, I share his views.
Law Changes
Our favourite Tasmanian rugby supporter's husband put some links into the news articles this week about some simple law changes that could be made to the way that rugby is refereed to improve the game. I'm sure that Keith has more ideas to post and look forward to seeing the discussion in the comments section throughout the day.
My two cents worth on law changes:
Reduce the number of substitutes allowed to be used in a game. I don't care how many players sit on the bench, but you can only use 4 substitutes. The idea that more than half the starting team gets replaced each game is bonkers. Make more players play more minutes and then they will need to be fitter and will become fatigued which will open up the game. I understand why rugby ended up with 7 reserves/substitutes when they changed from injury based to tactical substitutions, and then 8 with a full front row, but every game I watch, the minutes from 50-70 are full of stoppages with tired overweight players walking off, and fresh even bigger players running on to replace them. International teams are seemingly stacked with players that can't effectively play a full game of 80 minutes. If a team uses all of its subs and there's an injury with 10 minutes to go, then bad luck, play with 14. Of course, there may need to be some consideration for HIA, as pointed out by Eloise when we have discussed this before.
Maybe a red card should be worth 40 minutes, not the full game, and not 20 minutes like SANZAAR trialled. I'm talking about high tackles like the Sam Cane one here, not genuine Richard Loe style foul play. 20 minutes doesn't seem to be enough of a penalty for the offending team, and the consensus following the World Cup is that a whole game red card has too much of an impact, so maybe the balance of half a game is better. Either that, or you can use one of your 4 substitutes to replace the offending player.
RWC2023 Final
There was a lot of commentary during the game about how Shannon Frizell was the first player to receive a yellow card in a World Cup final. Of course that was all rubbish as any true Wallabies fan will remember that John Eales was issued a yellow card by Andre Watson in the 1999 RWC final. Another case of the Kiwis being 24 years late and trying to claim something that belonged to Australia, just like lamingtons, pavlova, and Crowded House (you can have Russell Crowe). For the record, Australia went on to win the game, even after the yellow card.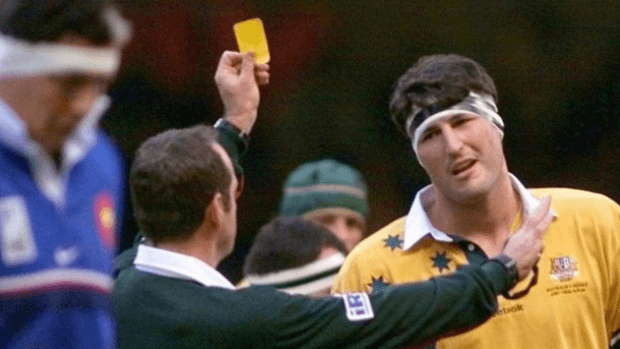 Australian captain John Eales talks to South African referee Andre Watson after receiving a yellow card during the Rugby World Cup 1999 final against France at the Millennium Stadium in Cardiff. Photograph: William West/AFP/Getty
Western Force
It seems that the Western Force are already in pre-season mode and are promoting community rugby in Albany on 21 November. It feels like a tough sell to be promoting ruby in late November, but it's great to see. More details here and credit to Happyman for this, who found time to share this link from spot in paradise.
New Zealand Rugby Participation
No, I'm not referring to the losers medal that the Nearlies players got for turning up to the World Cup final, but actually about the total number of community rugby players that took to the field in 2023. According to a New Zealand Rugby news release, community rugby participation in 2023 was up by 7% on 2022 with a total of 147,434 people playing rugby in 2023. Women and girls rugby grew by 20% over the same time which is great to see.
Credit to Karl for this as he sent the link in the craparazzi chat. I had thought to do a comparison of the major nations in terms of the number of players, and recent growth, but work got in the way so maybe another time.
Northern Hemisphere Rugby
It is winter up there in the northern hemisphere and club rugby is still in full swing, but to be honest, after the feast of the World Cup, too many late nights, and not enough actual work over the last two months, I'm finding it hard to pay attention to it.
Oceanic Sevens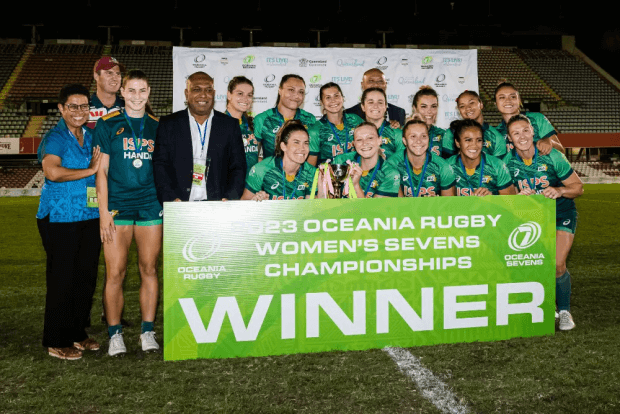 The Aussie Women's Sevens team took out the Oceanic Sevens at Ballymore last weekend as key preparation for the upcoming tournaments in Cape Town and Dubai. The event was covered by RA's Nathan Williamson here , maybe the players deserve more of the accolades than the coach, but any publicity is good publicity. Congratulations on the victory, and good luck in the games to come.
Anyway, happy Thursday G&GRs, thanks for reading if you made it this far, and over to you in the comments section.
Cheers