Hi Ya Cobbers, near and far. I hope my musings find you fit, well and healthy as we wind down towards the annual Christmas and New Year siesta.
I remind all that this is a volunteer site. New contributors are always welcome and indeed sought. So please reach out on contact@greenandgoldrugby.com.au should you wish. There's also a 'Submit a Story' option. So feel free to have a crack as the more the merrier.
I notice the Rugby Australia Chairman Hamish McLennan remains the gift that keeps on giving, despite the rest of us actively trying to avoid any mention of him. We just can't escape him. Seriously, I tried.
But while I said last week that it'd be good to give the bashing of Australia's rugby leadership a bit of a break – largely given it's simply so exhausting – two things continue to happen: firstly, McHamish won't stop making headlines by just saying cringe stuff, and secondly, the ramifications of the wild, helmless careening of The Good Ship Rugby Australia over the past twelve months are now starting to become apparent for the damage created such that it can't be ignored.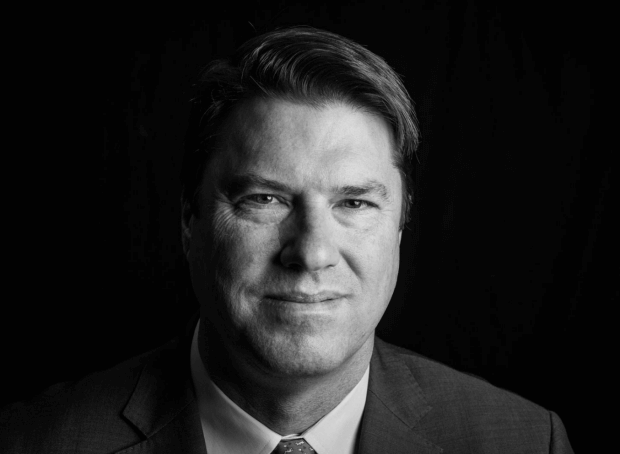 Firstly, during in an interview last week, McHamish had the opportunity for a quiet and dignified mea culpa that might've created a bit of fresh and clean air. However, McHamish instead chose to keep pushing his own barrow about how he wasn't really to blame for the excremental avalanche of RWC23. And further, he even doubled down by saying he'd be happy to repeat the apocalyptic horror show of the past twelve months if he thought such should happen. I won't rehash it here given Brissy's article from yesterday and Hoss from last Friday. But I will say that while McHamish fronting up to an interview to warble away on a number of topics was in itself a good thing given the level of direct intervention he's had of late, the complete lack of any recognisable authentic ownership for the kakotopic FUBAR that was RWC23, and the comedy of errors that has been the appointment and eventual departure of Eddie Jones, was bewildering. And the conjoining of that to the still deafening silence from RA on how they'll go about rebuilding brand integrity, not just with the larger Australian sports market landscape, but with sponsors and especially with what remains of the bruised and battered remnants of the grassroots rugby faithful in this country, still makes me seethe as I tap away today.
In light of the vacuum regarding how RA is going to defend and rebuild the image of the Wobblies and the game itself, I guess it's no surprise that articles detailing the NRL as being willing to grant their clubs salary cap exemptions to cross raid rugby talent such as Mark Nawaqanitawase, are now littered across the interwebs. Something will always fill a vacuum.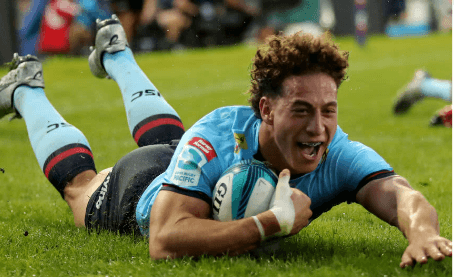 I mean, not only has mungo raiding rugby talent been a challenge de jour for Aussie rugby since Dally Messenger first swapped sides, but given the oh so public crowing by McHamish, EJ and co over the poaching of Joey Suaalii for 3yrs using $4.8 million we don't have, and their alleged 'hit list' of other players to target, is it any surprise that ARLC chairman Peter V'landys has viewed our game's recent self-inflicted failures with glee and is now openly doubling down on his April call-to-arms for loig to 'get out there and retaliate first' and raid back? Even if it's only newspaper chat, the financial chickens are lining up to come home and roost in the RA chook house, not just in terms of the un-budget explosion of the RWC23 spendathon itself, but in what will subsequently happen to the asking prices of lads like Marky Mark, Max Jorgensen and whomever else comes off contract in the next 12 months, as mungo looks to square-up on the trumpeted challenge and slagathon instigated by McHamish himself.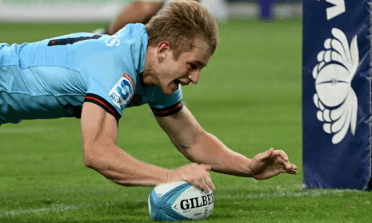 So what price failure McHamish? I think I said a week or so ago that McHamish has committed the cardinal sin of those who gob off: he gobbed off and lost. The temerity of the bloke to not just first make himself the helmsman of the Wobblies RWC23 Exxon Valdez magnitude of a disaster, but then to deny accountability for it, and then STILL have the chutzpah not to resign, can only be equated in my mind to the flagrant hubris of post-GFC bankers and post-Covid used car salesmen surely.
Around the camp fires…
Some regular readers may be familiar with my occasional sojourns down the interwebs grassroots tracks to find tidbits of gossip, pics and odd events from clubland, wherever it may be found, to remind us all of just why we love our game so much. And so here's a return to a bit of that. But given rugby in these parts is in summer hiatus, I had to look to our friends in the north for inspiration.
About a week ago, Angus Campbell, the venerable manager of the Devizes 2nd XV (just to the east of Bath in the UK) in the Counties Southern South zone, (re)donned the boots at the tender age of 66 years and 5 months, to make up the numbers in their narrow loss to Westbury RFC in the Counties 2 Tribute Dorset & Wilts North Fixtures. And yeh, despite losing an otherwise epic struggle of a match, the wiley bugger bagged a pie. So all you youngsters owe pints to your elders and betters (ah that would be everyone bar Angus)! He even looks the part of a Braveheart extra to go with the name. Freeeeeedommmm!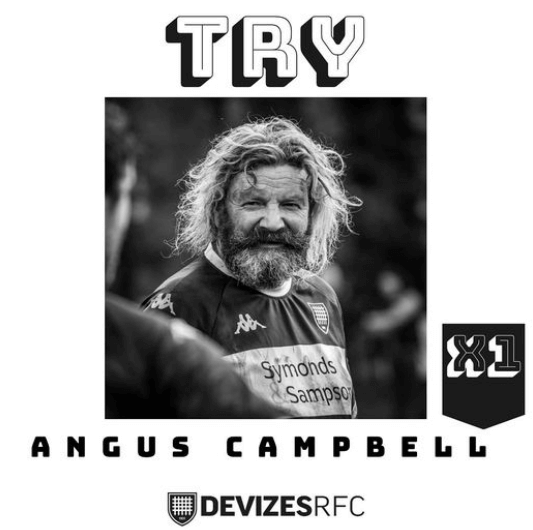 Meanwhile, not to be outdone, Norwich Rugby Club in the London 1 North zone, lost two backs from their starting First XV outfit due to a broken down car on their way to a game last weekend. Normally, losing two backs would scarcely even raise a comment from me, let alone be considered a problem. But an unexpected repercussion of the short notice shortage was that it triggered a hunt for warm bodies to fill the team sheet void.
Well, cometh the hour, cometh the man. And so the trim, taught and terrific frame of 54 year old team manager David Bailey stepped forward where others had stepped back. And so he did don (someone's) boots for the first time in near 20yrs, allegedly. And he even got out onfield for a trot.
Apparently there were dreams and some chat of a 5 metre scrum with Bails destroying his opposite number to win the game. But not even cash offers to the referee from the sidelines could conjure such poetry. So alas, such a fairytale was not to be. However, late mail is that it's now believed Bails may have inadvertently eclipsed local club legend and Norwich Rugby Director David Everitt's record as the oldest man to take the field for the club 1st XV. Understandably, consultations are fraught. Either way, while no pie was recorded for Bails, it's still legendary stuff nonetheless.
Looking about, I see Brian Sampson is still smashing around for Oakham Rugby Football Club in the Midlands 1 East (South) league. The now 76yr old Lock is truthfully an ex-Leicester Tiger, albeit in the middle grades and in the 1960s, and yet he still brings that experience to bear near every weekend in the Oakham 3rds. Apparently the refs love him as can be easily appreciated by the relaxed body-language in the obviously comfortable exchange below.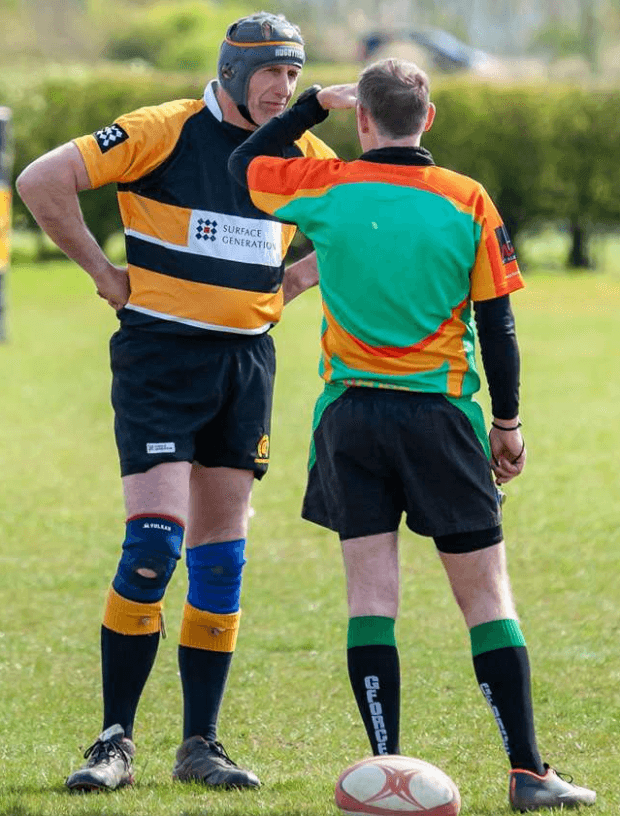 And lastly for today, here's cheers and beers to Leigh from Richmondshire Rugby. Playing in the Northern Division of Counties 4 (Yorkshire), Leigh made his first ever senior appearance last weekend at the spritely age of 45 and played an absolutely brilliant game at loosehead prop, reportedly. Leigh's kids and broader family all play throughout the club, and when chat started earlier in the year to organise a vets/old boys team, Leigh was interested and started training with an aspiration to finally have a gallop and find out what all the fuss was about. Well one thing led to another, and 'old boys' be buggered, as last weekend he made his debut in the 3rd XV and didn't disappoint. Full balls to you Leigh. Welcome to The Row.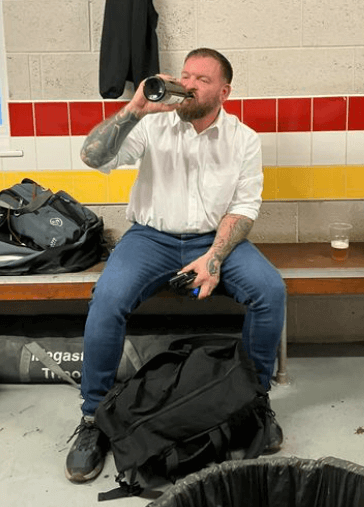 Well that's enough from me for this week. Feel free to comment away below. Tell us about your clubs old warriors, or the retired Wallaby guy you once played against, or even how much of a stellar job McHamish is doing and how I should just leave Britney alone.
Have a pizza pockets day, cobbers.