It is nearly Super Rugby season! Are we all getting excited?
As a Reds supporter I am trying to keep any excitement, and expectations, in check. But let's have a look at what the year ahead has in store.
The Squad
Back in October when the full squad was announced RugbyReg did a nice review of the who's who of the Reds squad. But let's have a quick squiz at the unders and overs.
There seems to be a fair mix of experience and enthusiastic youth. The return of Squeaky Moore, Leroy Houston and Higgers (more about that later), and the addition of George Smith should bring some hard-nosed, never say die attitude to the forwards. While the relatively inexperienced backs are bolstered by the return of Quade Cooper.
As seems to be the done thing in Reds squad of recent years, there is certainly an abundance of backrowers. Even if the outcome of Scott Higginbotham's court appearance after a night out the other weekend results in a delayed return to the team, there are more than enough to fill the void. With Smith, Houston, and Hendrick Tui in addition to the young guns of Korczyk, Gunn, Timu and Hewatt, there will be plenty of competition for spots, injury cover and development. Just don't let them all go for a night out in The Valley. (Too soon?)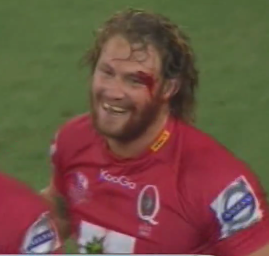 The two glaring holes that I can see are flyhalf and full back. Our history on injuries in the 10 jersey over the last few years does not make for pretty reading so I am not really convince that two specialists are enough. As much as I think Jake McIntyre has potential, let's face it, there is a huge step down from an on fire Cooper to a workman like McIntyre. (There is a comparison between foie gras and pate here somewhere but that has been used before.) Having said that I do believe that there will be great benefits to be had by Quade taking Jake under his wing. But if disaster strikes and both go down, who will step in?
Now to fullback. Again we only have two specialists named in the squad – Karmichael Hunt and Jayden Ngamanu. You can be forgiven for saying Ngamanu who? I did. Jayden was a member of the 2016 Queensland U20s squad that took out the inaugural Super U20s Championship as well as representing Australia in Sevens at the 2015 Youth Commonwealth Games. So, with no Super Rugby under his belt and only four Brisbane City NRC caps to his name, Ngamanu joins Hunt who, because of suspension and injury, has 19 caps over the two seasons he has spent with the Reds. The improvement Hunt has shown over the last couple of seasons as well as in the NRC and his run at the 10's would make him the first choice, but, if Hunt gets injured will Ngamanu be able to step up? It will certainly be a baptism of fire.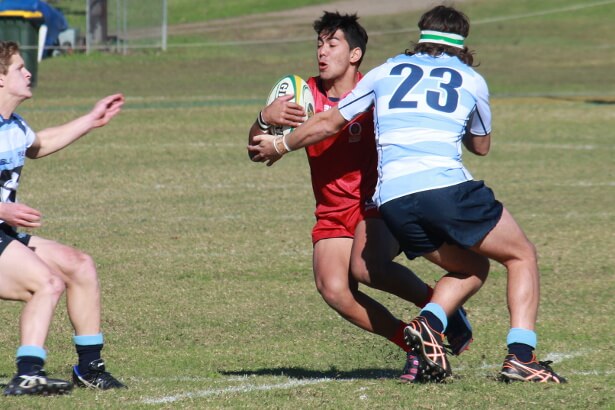 Of course, just because these are the players named in these positions (flyhalf and fullback) doesn't mean others can't fill in. Duncan Paia'aua, Izaia Perese, Henry Taefu and James Tuttle all had a very good NRC seasons in 2016 and have been around the squad in one form or another for a while so should all be equally capable for filling in for a number of positions.
Now to address the elephant in the room – Hooker. No one can deny that last year was a break out year for Andrew Ready and the enthusiasm at which he goes about his work is a thing to behold. Enter stage left current Wallaby incumbent Stephen Moore. One can expect competition for that particular starting spot will be intense. Although I think that it is a pity if Squeak has been brought in above Ready, however I hope that he (Ready) and Alex Mafi see it as an opportunity to develop their skills and learn a thing or two from the "old" bull.
The Draw
So. Who do we play? Pretty simple really. Well, as simple as an 18 side, two group, four conference competition can be.
In the Australian conference we play the Force and the Brumbies twice, the Waratahs once at home and the Rebels once in Melbourne.
From across the ditch we meet the Crusaders and Hurricanes at home and travel for games against the Chiefs, Blues and Highlanders. Special significance will be applied to the Blues game which will be played in Apia, Samoa as part of SANZAAR's push into the Pacific Islands.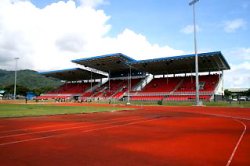 From the South African group we take on the Sharks and the Kings at Suncorp and the Lions and the Jaguares in a round the world trip.
All of that means we miss the Bulls, Stormers, Cheetahs and Sunwolves.
The Result
Way back in 2010 the Reds were clawing their way out of a rather rough patch. We had come through 2009 with a few wins (three actually) and even more losses, but were starting the new year with a young squad and a new coach. Sound familiar?
With only three wins and a draw in the 2016 season and a for-and-against way in the negative the only way can be up. Surely. In 2010 we finished 5th on the ladder with eight wins against five losses, so here's hoping the parallels continue. (And before any of you point out the parallels between the 2008 and 2016 season – I know, and when you are writing history you can ignore the bits that you want too.)
Just like the start of 2010, my expectations are fairly low. With a squad that is about 30% new or returning, it might take a while for them to gel into a well-oiled machine. With the coaching staff also settling into their roles I am not sure that we will trouble the competition leaders but some upsets can certainly be on the cards. Just who those leaders are at the moment, your guess is as good as mine.
My hopes are for an improvement on last year. More wins, less losses, better for-and-against record and a win against the Waratahs. Are my expectations to high?