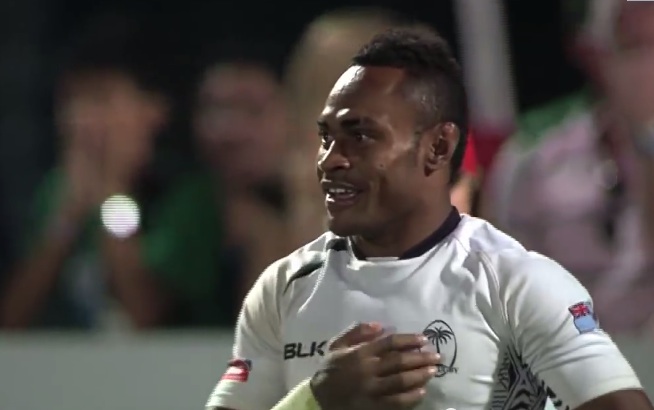 What ever you think of the way, or when, it was drawn – Pool A is shaping up to be the most exciting pool the Rugby World Cup has ever seen.
Personally the prospect of one of England, Wales or Australia going out is exactly what makes it so exciting – it is what sport is about; there is risk in every game and as a result every single game in this pool has a meaning and ultimately an influence over the Quarter finals.
So I thought it'd be good to go through the pool and give each team the once over, and ahead of the opening game to take a run at some video analysis of Fiji and how big an impact they can have on the pool outcome.
Fiji are a team that really live up to their stereotype – that's no bad thing as they are an attractive team to watch play.
While most people think of Fiji as being a loose and disorganised side (and in many ways they are) there is certainly a method in their madness. With attacking talent of the likes of Matawalu, Nakarawa, Goneva, and Nadolo you can understand why they score tries that catch the eye.
But you can't win test matches with just a bit of flair, you still need to get yourself in a position to win it and I think that is going to prove a little bit more tricky for Fiji.
It's not because they have no structure. They do. It's just very simple, uncomplicated and all about attacking the wide channels. It's about pulling a defence wide early and then looking to exploit the space that's created by getting the ball into the 15 meter channel and letting big rangy forwards run and offload to pacy backs.
Sound familiar?
But as wonderful to see as that is there are a couple of issues for Fiji that undermine the fantastic work they do in attack.
The first is they are simply not fit enough to keep this tempo of play up for 80 minutes against organised teams like England, Australia and Wales. Lets be clear they are not unfit, but test match rugby is a different level of fitness to Top 14, Aviva Premiership and Super Rugby  – and that can't be underestimated.
The second is their defence, and for me that is a big issue. While they make big hits out wide their close/breakdown defence and defence coming around the corner is just not up to scratch, and with teams like Samoa and Canada able to break them down pretty easily in one or two phases I can't see them living with teams that can run 18-19 phases of intense pressure.
Add onto that they've got a schedule of 3 games in a row in the space of 14 days against tier 1 teams?
That's a big work load for any team, but a tier 2 team? I think the schedule alone would put Fiji in a very difficult place. So while on any given day they can certainly give the likes of England, Wales and Australia a bloody nose, I think they realistically only have one big game in them and where that comes will be interesting.
Against England they will come out with a point to prove, you wouldn't' want it any other way – but opening game of a home world cup? I can't see them taking England down, which leaves Wales and Australia. They play Australia 5 days after they play England, in Australia's opening game of the tournament – again I can't see them taking out Australia.
So I think their best shot at a win is Wales, but a lot of that will be dependent of what comes out of England vs Wales' if Wales are in a position of needing a win having lost to England they will beat Fiji.
It's a shame because I think they'll win the hearts of fans and probably deserve better than the cards they've been dealt, but sadly I think Fiji's fate will be decided before the final weekend of the pool stages, having given it a great crack in a couple of the big games. They could still influence the outcome of the quarter finals dependent on when that big game comes.
** one small point the counter attack is scored by Matawalu and not Matavesi.