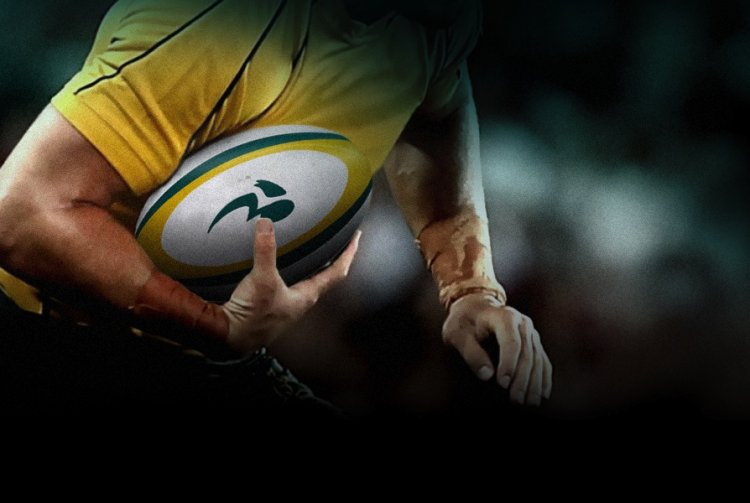 The Gen-Y Wallaby BOCS (Beale O'Connor Cooper and Sanchez) sent the fake Springboks to the destination they deserved last night — the outhouse.
Coach Clown fronted with a second-string Super Rugby team full of Bokke wannabes and ended up with the same result as Robbie Deans did last week.
It might have been seen as a plus in 2007 but this time round there weren't too many positives for the South Africans in getting spanked 39–20.
The Wallabies dreadfully underestimated the Samoan juggernaut last weekend but I can't see that the Boks would have done the same despite that result. They were always going to be in for a challenging night given the First XV nature of our selection.
I'm really looking forward to next weekend when the All Blacks will further tear apart these 'weakened warriors' by 40 or 50 points and teach them a thing or two about respect. You reap what you sow….
For the Wallabies, the ship has been rightened and the wheel nuts tightened. The things that were supposed to have happened last week and didn't, this week did. Even taking into consideration the second-string nature of the wannabes, this was a very good win for the Wobblies. Five tries to two (five zip, 39–6 at one stage) is nothing to be sneered at.
The form and leadership questions about captain Rocky Elsom where emphatically answered. He led from the front, was more involved and his captaincy robust.
Likewise with Adam Ashley-Cooper. He had a pretty poor season with the bumbling Brumbies and was never able to settle into a permanent groove. At outside centre last night he looked to have found some purchase on the position, no doubt facilitated to some extent by the direction of Mr 'Ball On A String', Quade Cooper.
And to think how flaky young QC used to be? A little like Kurtley Beale back then when both were given more responsibility than they should have at that tender age. Both have developed into absolute world-class attackers.
In fact, Cooper will take over from Dan Carter sometime soon as the world's best No. 10. His game has matured out of sight and 'generalship' can now be added to the other accolades.
The Pat McCabe experiment continued to be a success with his direct running always achieving gainline momentum.
All of that aside, the most satisfactory aspect of last night's win was the performance of the tight five. The injection of the Queensland second row had immediate results. Big Kev and 'Gene' Simmons provided authority and grunt at the breakdown and set piece. The scrum was rock solid.
Kepu, Alexander and Squeaky Moore put last week's insipid performance behind them and tore into the rucks and mauls with gusto. Yes, there was actually a Wallaby counter-ruck — I saw it with my own eyes! Unheard of in recent times…
Kudos too to the Wallabies' defensive effort. They were forced to make 162 tackles to the Bokke's 93 and it was only late in the game that the South Africans were able to work through for a couple of meat pies against a tired defence.
The stats make for interesting reading. Diggers topped the tackle count at 15, some of which were made when he switched to the 10 role in defence. And WTF, Diggers also topped the ruck count with 10? Eh, far more than anyone from both teams. Is he a winger, a prop or indeed a freak?
Pocock made 14 tackles, Simmons 13 and McCalman 12. JOC's defensive effort (11) was the strongest I've seen with some telling tackles made. Other stats of note were possession — 53/47 per cent in the Wallabies' favour — and rucks/mauls — 60 Wallabies to 100 Springboks.
O'Connor kicked six conversions and penalties from seven attempted and seems in very good form with the boot. He looked comfortable and relaxed in the role.
Moses'match post provides a state of play summary. The BOCS connection really did sizzle in this match. Sanchez Genia was outstanding around the edges of the ruck with his educated running, vision and crisp service. KB from the back was all elusiveness and enthusiasm.
For the Springboks it was a calamity and there weren't too many star attractions. Gio Aplon was a slippery customer as always and Ashley Johnson had a reasonable debut at No. 8.
They really had trouble getting across the gainline and as a team seemed to lack coordination. They reverted to type at times but their box kicking did not pay any dividends — they've been worked out.
The enthusiasm, physicality and leadership returned to the Wallabies this week. They've made amends to some degree for the Samoan disaster, but they'll need to step it up another notch for the biggest challenge of all — the All Blacks in Auckland in two weeks.