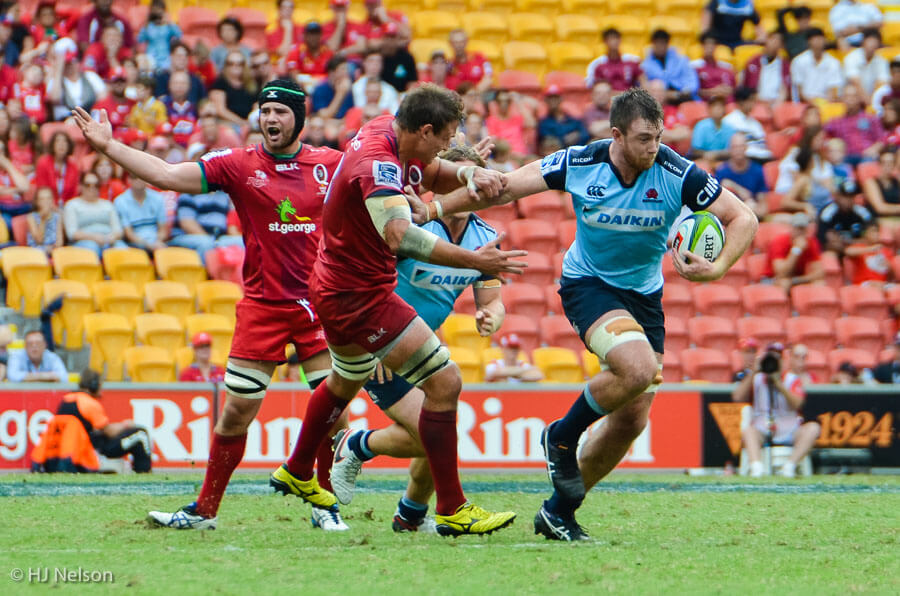 Over half way through Super Rugby and international selections loom – it's time for 2016's WALLABIES BY THE NUMBERS. This week we look at 8.
Candidate selection for this one was a little tricky – the loss of Ita Vaea for the Brumbies and a lot of rotation at the Rebels in the back row thinning out the field. But lets get stuck in. (Thanks to John Randerson for compiling the stats).
Attack
Of the back row, 8 is traditionally the big bopper there to make some yards. Internationally look at Vermuelen for the Boks, Read for the All Blacks and Vunipola for England as examples. In 2016, when it comes to attacking stats for 8, one man  – Jed Holloway – leaves the rest of the field trailing in his wake.
You might not see it in his runs/game – Ben McCalman still outworks everybody –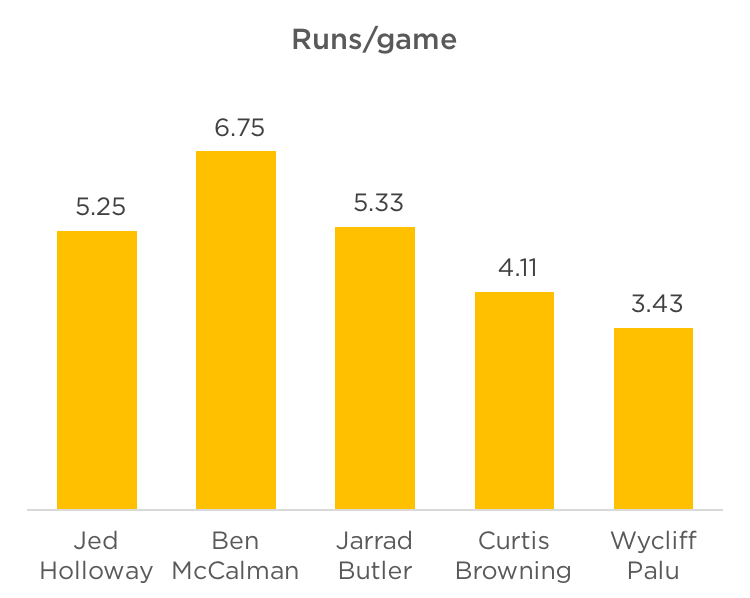 But when it comes to the rest…..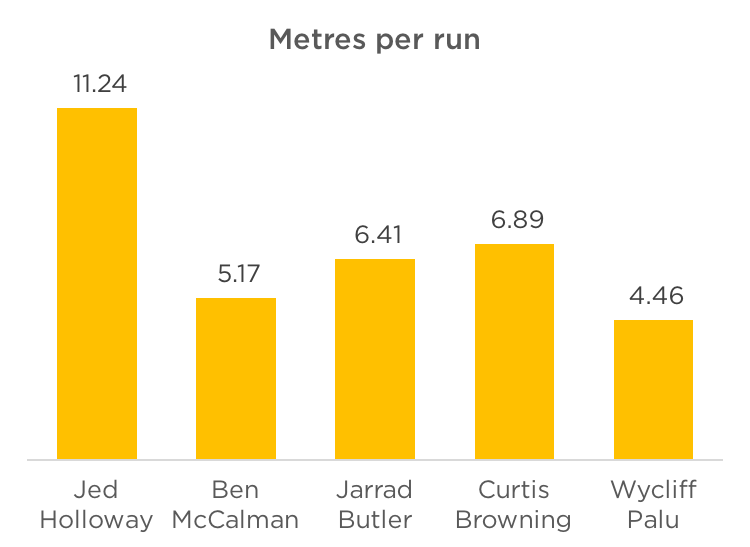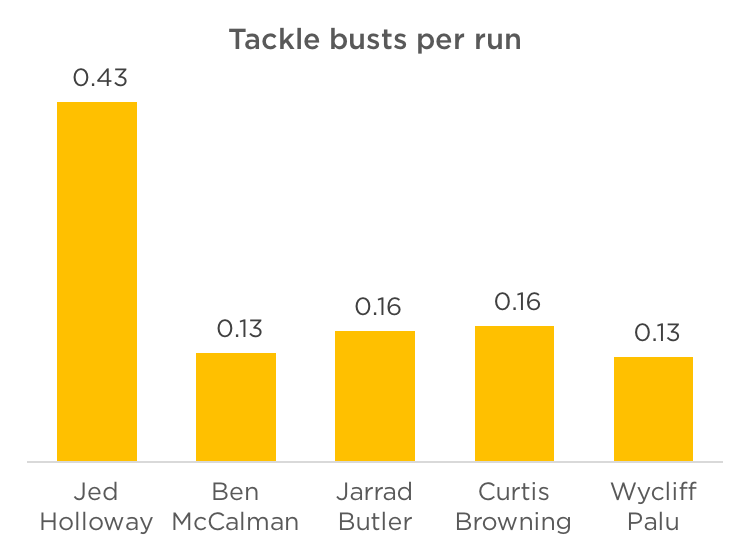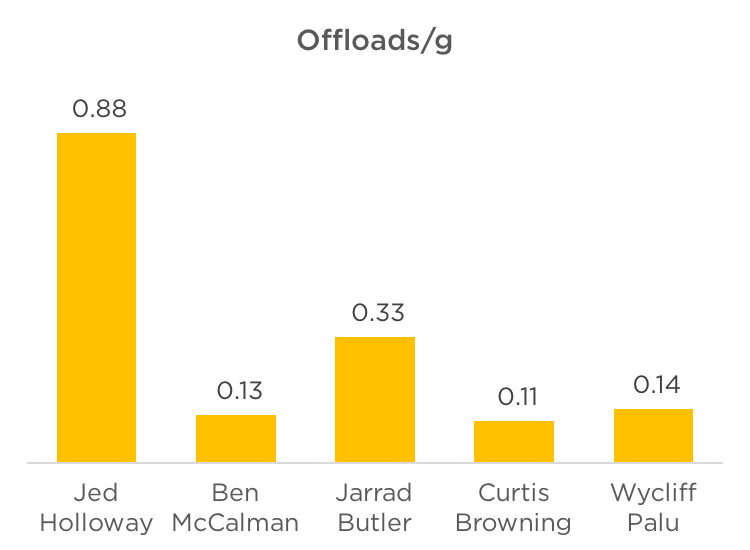 ….Jed Holloway is head and shoulders above the rest. To put his stats in perspective, he's averaging more line-breaks per game (with less game time) than Israel Folau.
It's not just contributory stats though, the rookie Waratah is a try scoring machine, averaging 1 try every second game.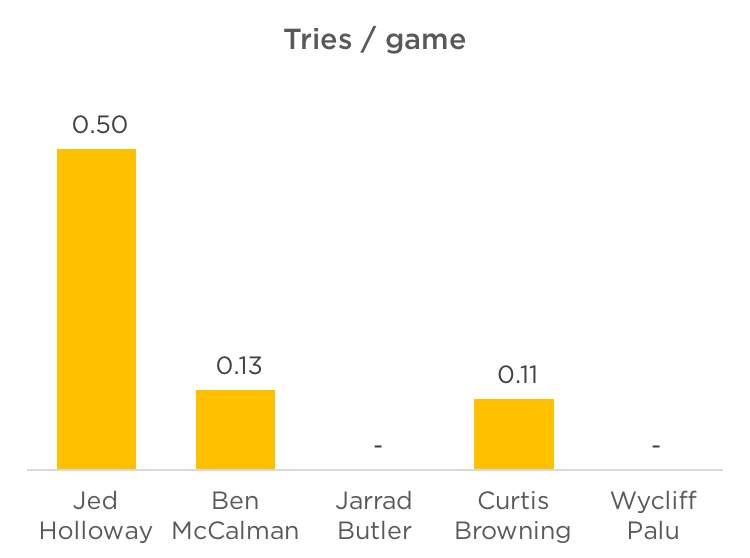 DEFENCE
The eight man isn't just about attack though.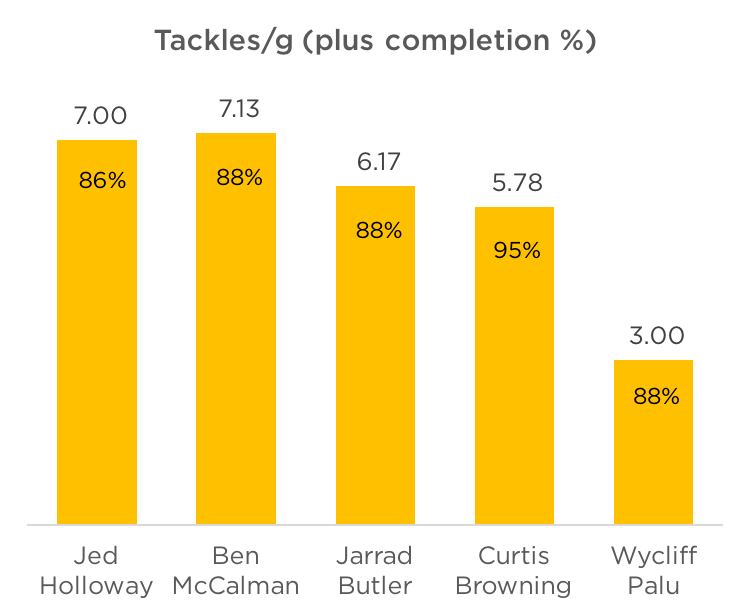 McCalman and Holloway lead on tackle work rate, Butler and Browning aren't far behind – the Red's tackle completion rate being the only one that stands out. (Note that Palu's bench minutes will hamper him in per game stats).
Each of our main candidates compete in their own way when it comes to turnovers, except that for McCalman and Browning, the errors they make in turning over the ball overshadow the gains that they make.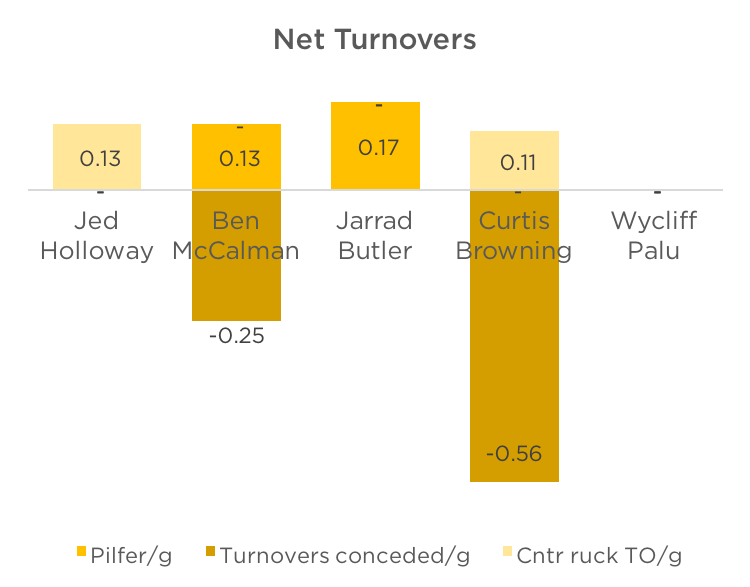 Ruck involvements
Thanks to the meticulous work of Force Fan, we also have an idea of who's doing what at ruck time.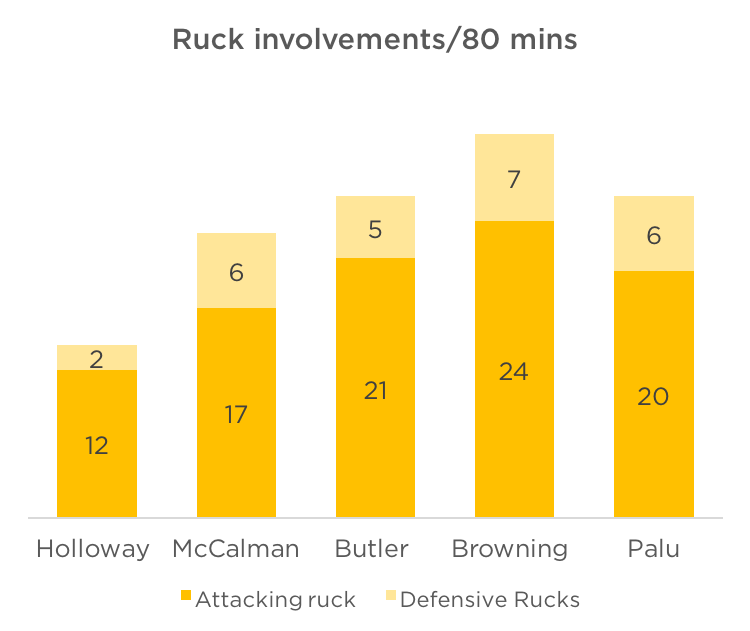 There are some caveats on ruck stats though – for example the Reds take more players to win a ruck (3.95) than the rest of the Aussie Super teams (between 3.3 and 3.5), so Browning having a lot of ruck involvements could be part of an inefficiency in the Reds pack at the breakdown. Also, Cliffy's minutes tend to be in cameo bursts, rather than over whole games like McCalman's.
Discipline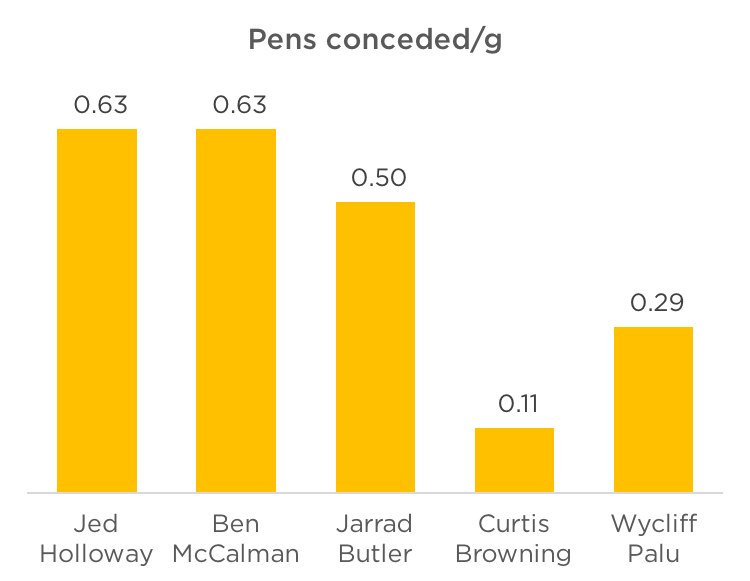 Offsetting his propensity to turn over the ball is Browning's discipline, where he stands out for being almost penalty free. Butler and Palu also have Yellow Cards to their names.
Set piece
Line-out is an important piece for our aerially challenged Wallaby back row.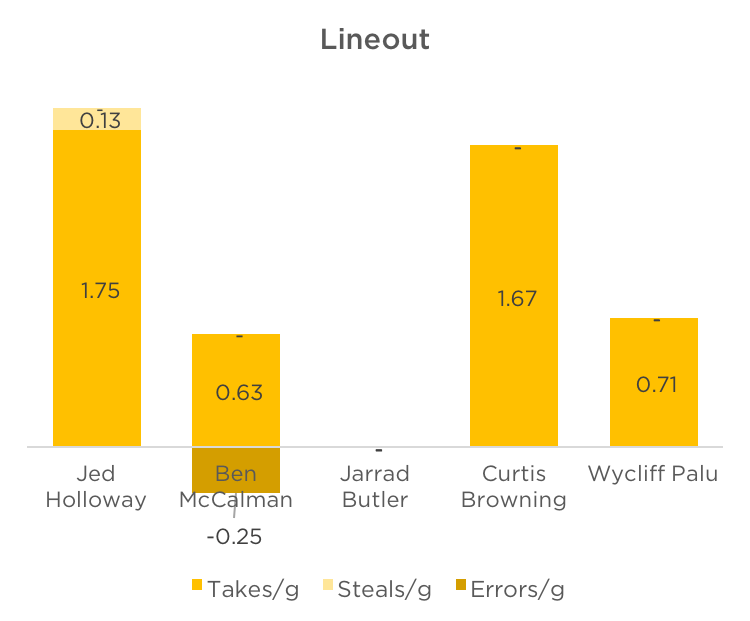 Here Holloway and Browning relatively excel, the Waratah even offering an attacking line-out option.
The Verdict
Not addressed here is The Pooper – will Cheika opt again to get two of the very best Aussie rugby players on the field at the same time, thereby using up the 8 spot to keep Pocock on the ground? I wouldn't be betting against it.
However, if there's any one message I take from these numbers, is that Jed Holloway needs to start seeing Wallabies squad and even bench time. Yes, he's a wide ranging 8 in the Read mould, but could his inclusion mean that we shift the Pooper to 6 & 7 to give Fardy a break while keeping breakdown and line-out activity, bringing on the line-breaking youngster to capitalise at the end of a test?
Surely it's too good not to try.