This exercise began following discussions had on the Elite Rugby Banter podcast, as they unpacked the impressive analysis of test match starts per country, provided by Russ Petty (@rpetty80 on Twitter). Looking at and hearing some of that analysis made me want to dive a bit deeper and investigate the bench appearances as well, deciphering just how many options were trialled during this Rugby World Cup cycle under Michael Cheika and, as of 2019, Scott Johnson and Michael O'Connor.
All of my data (current up to prior to the Wallaby v Samoa test last weekend) was taken from the Wikipedia pages of each June Internationals, Rugby Championship, Bledisloe Cup and End of Year International, so some data could be slightly inaccurate due to the editable nature of that website, however all numbers were cross-checked for reasonableness and across the Union Live app when possible.
This series (which will be published over multiple days) examines how many games the 81 players used by Cheika were a part of, inspecting whether the last four years were spent developing depth, taking wild stabs in the dark, or somewhere in between.
Most of the discussion had throughout this report is of my own opinion, so inevitably, there are bound to be some people who will disagree with certain aspects or appraisals. When possible I have also aimed to include the general feelings toward players that I have observed across platforms such as Green and Gold Rugby, The Roar, WTF is Wrong with Australian Rugby (Facebook group) and a smattering of other podcasts and Facebook groups.
Legend:
All players highlighted in yellow are currently in the Rugby World Cup squad at the time of writing
Players with an asterisk have at least one game confirmed where they were named on the bench but didn't take the field
Players are listed more than once if they have started or come off the bench in multiple positions. These same players have been highlighted in gold once, generally in the position they are best at and/or most likely to play in the upcoming Rugby World Cup.
Loose Head Prop: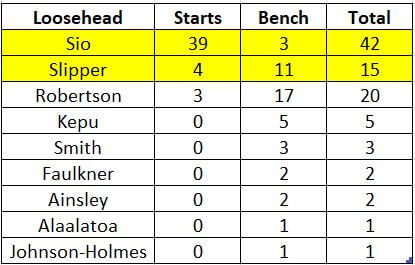 We start the list with a strength of the Cheika era, which is prop development. As the data shows, Scott Sio and James Slipper lead the charge when it comes to test matches started, which is ideal given their highlighted status indicating that they are the two specialist looseheads in the World Cup squad.
Additionally, the development of Tom Robertson was prosperous while Slipper was not being selected due to off field reasons, so I actually have a good deal of confidence that he could be called upon if things go pear-shaped, knowing he has 20 tests worth of experience since the last RWC. The other positive? Sekope Kepu and Allan Alaalatoa have both been trialled on this side of the scrum for a combined six test matches, which is a good sign of versatility and depth for the current squad given they're also on the plan to Japan.
Injuries gave Tetera Faulkner and Jermaine Ainsley a crack as well after serving some decent time in Super Rugby and Toby Smith was a decent option before heading back to New Zealand; however, Harry Johnson-Holmes is one to watch out for after showing very promising signs in a minutes-heavy Super Rugby season in 2019.
Squad members capable of playing here: Sio, Slipper, Kepu, Alaalatoa (if desperate)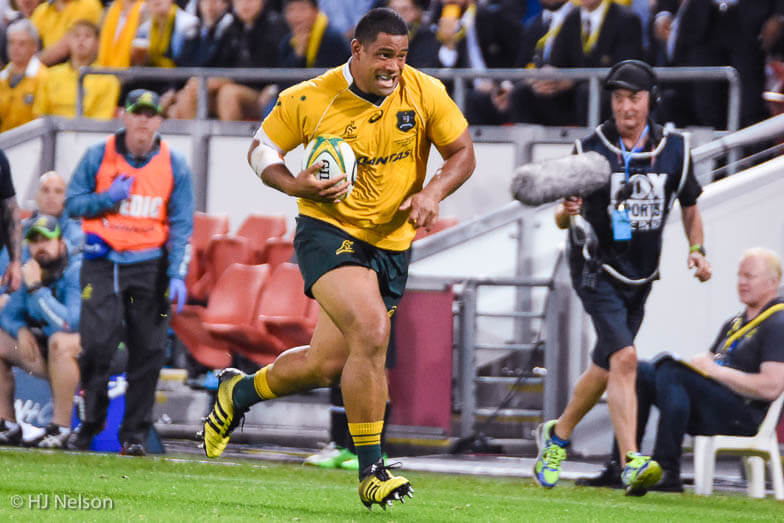 Hooker:
The second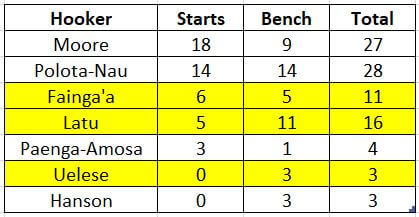 position causes some concern. In the last few tests, Tolu Latu and Folau Fainga'a have rotated through the starting jersey, providing different skill sets to fairly high standard, but the fact remains that our three travelling hookers have started a combined 11 tests and that too much time was spent playing Stephen Moore and Tatafu Polota-Nau instead of developing younger talent.
These two are huge servants to the Wallabies and Australian rugby in general, but knowing they would be well past their best by the time the 2019 RWC reared its head, more succession planning should have eventuated so that we were not going into Japan with so few test caps in such a pivotal position.
Another concern; why did Brandon Paenga-Amosa get all those starts against Ireland in 2018, where he performed decently, only to get dropped instantly, not even to make wider squads again? It looks to be an area of poor planning and is best accentuated by Jordan Uelese being taken to the Rugby World Cup despite having the equal least appearances in a gold jersey, including no starting opportunities.
Squad members capable of playing here: Latu, Fainga'a, Uelese, Sio (if desperate)
Tight Head Prop: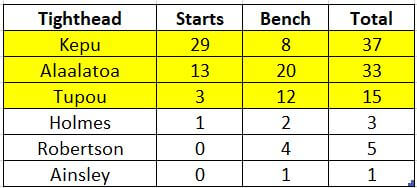 Arguably the most pivotal position going into this World Cup, tighthead prop is an area of comfortability and stability for the Wallabies, evidenced by the slew of yellow highlighting the top of the above table.
Alaalatoa, Kepu and Taniela Tupou have been used very consistently, to the point where at least one of them was in the match day squad for every test between the last RWC and now. The seasoned expertise of Kepu, the unbridled energy of Tupou and the game-changing form of Alaalatoa gives a lot to be excited about.
Other than one bench spot to Ainsley, the only other caps were a few to the scrum-master Greg Holmes and the utility Tom Robertson. Great consistency here has placed Australia in a nice position when it comes to the scrum.
Squad members capable of playing here: Alaalatoa, Tupou, Kepu, Slipper (if desperate)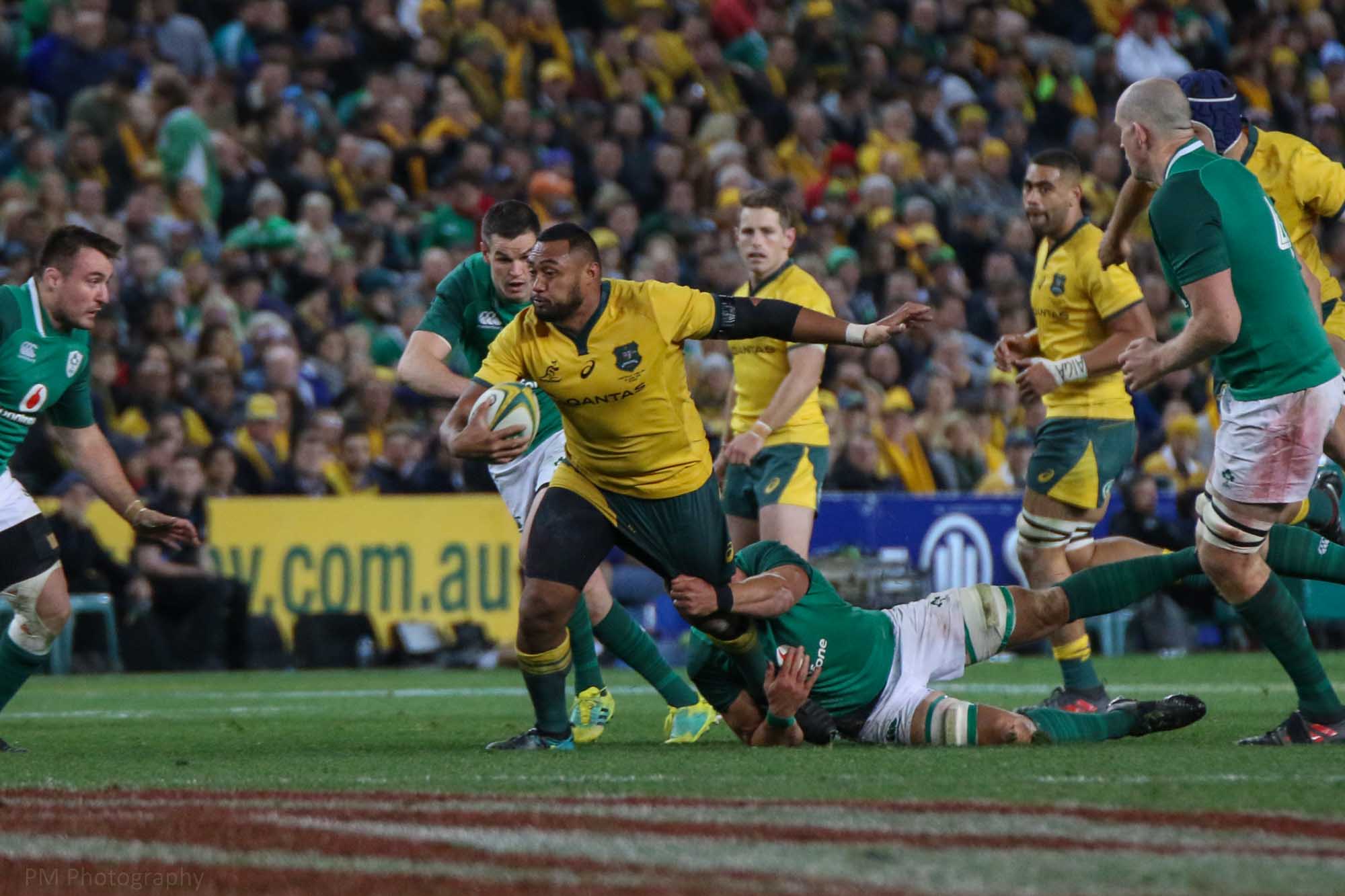 Lock: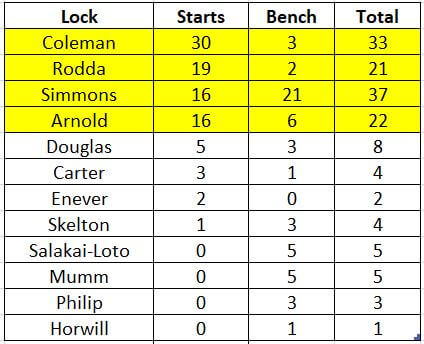 Lock is an interesting spot of discussion and division as there is one very clear positive and negative to decode. Primarily, it is hugely promising that the four most used locks account for 81 of the 92 starts at lock over the last cycle, with some of those absences due only to injury.
Cheika has shown his hand as to whom his best combinations are and has stood by these choices in picking his RWC squad, which is a positive sign for Adam Coleman, Izack Rodda, Rob Simmons and Rory Arnold. The negative is that way too many names are listed below this quadruple.
Players were kept on for longer than needed (Dean Mumm, Kane Douglas and James Horwill), Blake Enever was trialled when desperate and has since barely started for the Brumbies; Skelton was lost overseas and left too late to try and recoup and then Matt Philip, one of the more promising talents, has been given next to the least amount of time to prove himself.
To end on a positive, Lukhan Salakai-Loto has been consistently used at blindside recently, but can comfortably cover lock too, which is handy for rotation in this kind of tournament.
Squad members capable of playing here: Arnold, Rodda, Coleman, Salakai-Loto, Simmons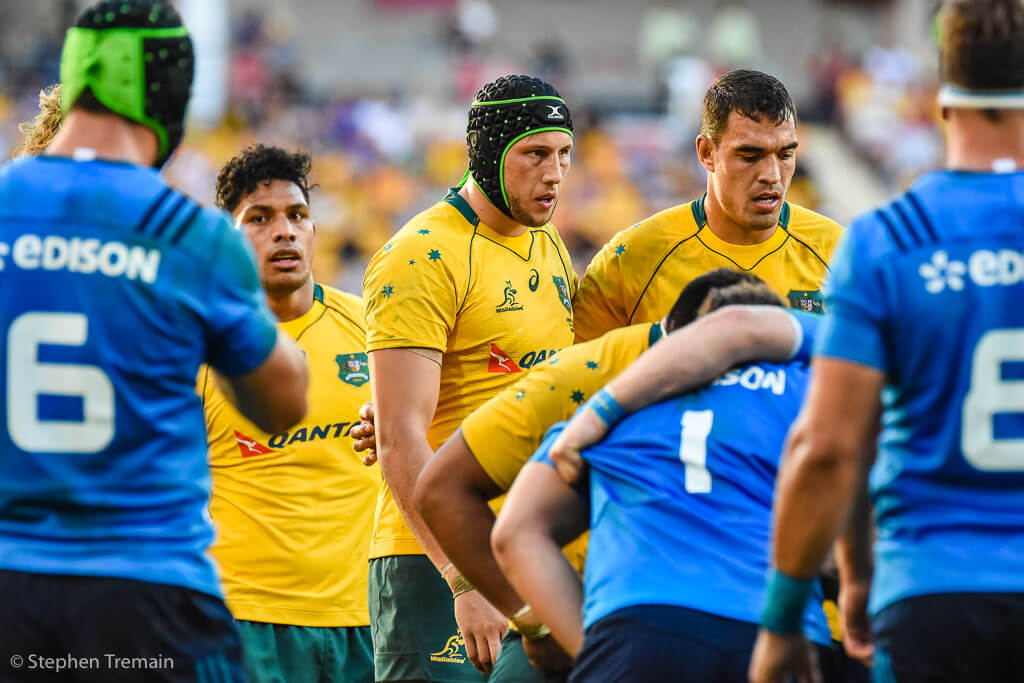 Blindside Flanker: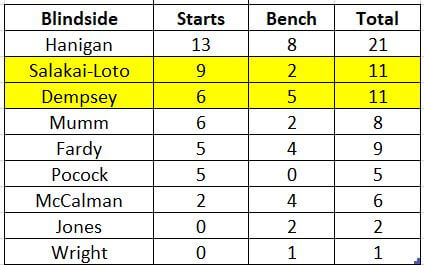 It goes without saying that the number 6 jersey would be a point of contention, as it seems to be for even our neighbours across the ditch. The initial observation might be that we have two blindsides in our squad, which is not bad, but when they have only started 15 of the available 46 games, questions have to be asked.
Why, when Jack Dempsey debuted in Super Rugby in 2015 and when Lukhan Salakai-Loto and Ned Hanigan both got their first Super cap in 2016, was the latter used so predominately over the last three years only to be dropped now before the showpiece event in world rugby?
It's this example that best illustrates the failure to plan ahead as we are now left with much less idea of who our best blindside flanker is despite having only one more match before we mount our challenge for the RWC. I would not be the first to say that keeping Scott Fardy would have been helpful, but giving so much time to Hanigan and, to a lesser extent, Mumm seems counter-intuitive.
The inclusion of a selection panel this year seems to be the only thing that stopped Hanigan from boarding the plane, but why did it take so long to realise he wasn't in our best 31, let alone our best 15? Furthermore, why were Luke Jones and Liam Wright given time this year (as much as I like their involvements) if they were not going to be taken? Arguably our biggest area of weakness.
Squad members capable of playing here: Dempsey, Pocock, Salakai-Loto, Naisarani, Simmons (if desperate)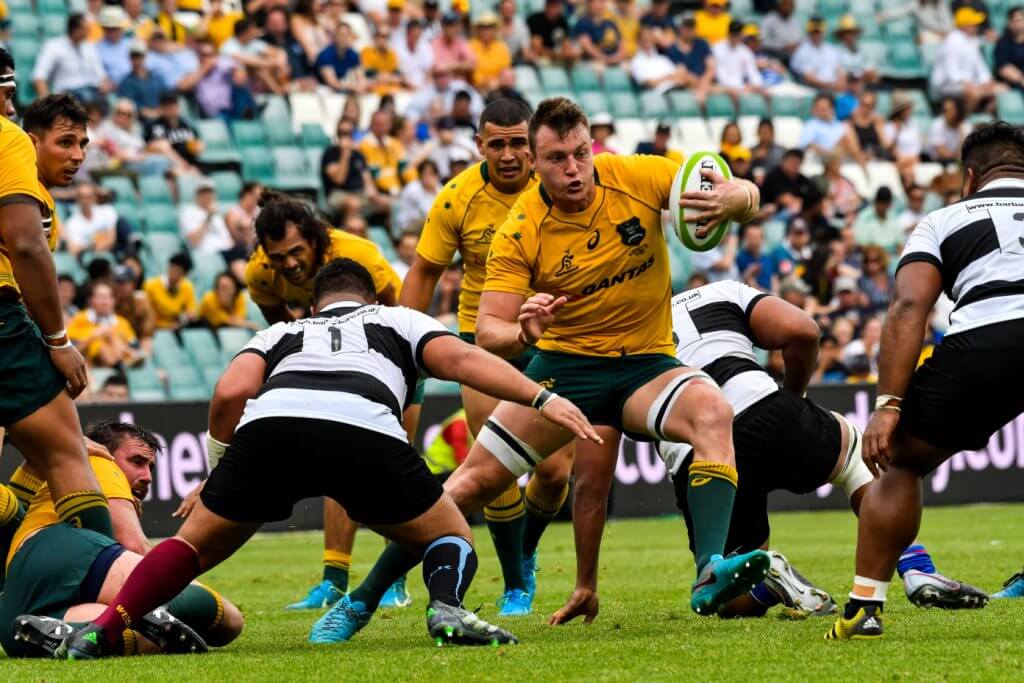 Openside Flanker:

Not much to say here as we look at our strongest area of performance. Michael Hooper has displayed Herculean efforts to start 44 of the previous 46 tests. As captain of the team, it makes sense that he would be so involved, but his lack of injuries for the majority of this time means we have a locked in starter.
The other two caps, you ask? Given to David Pocock, often regarded the best seven in the world when at his best. Injuries and a sabbatical have hampered his game time and limited him to around half of the available tests played, but to have these two at our disposal is a great thing if this record-length calf injury is overcome.
Squad members capable of playing here: Hooper, Pocock, Dempsey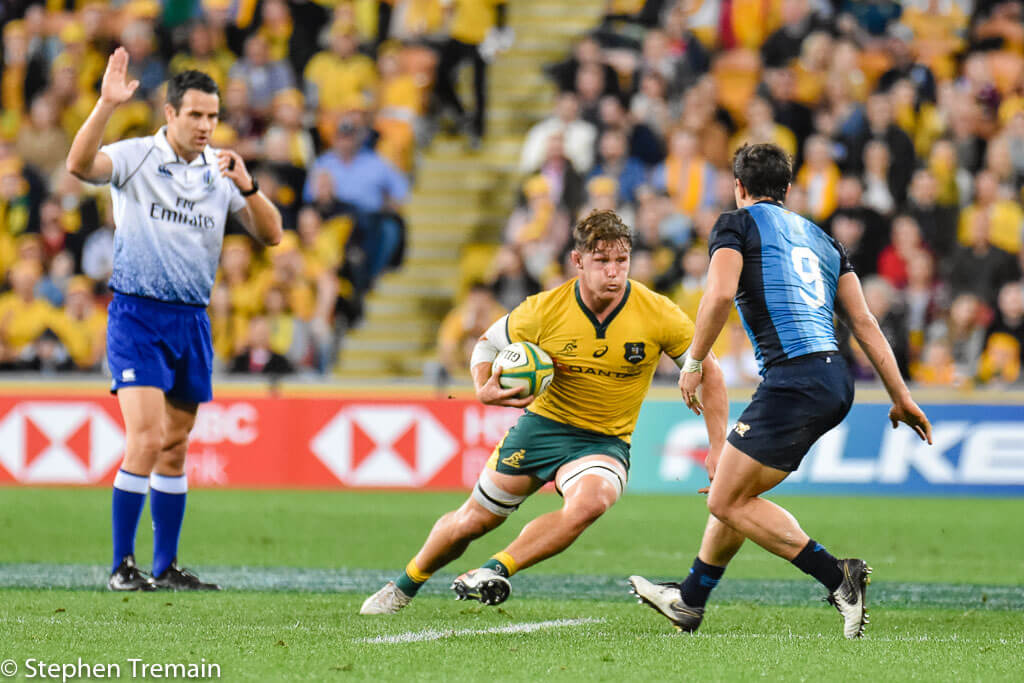 Number 8: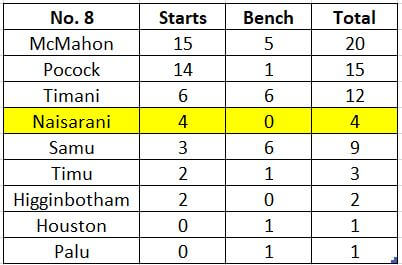 Sadly, time was not on the Wallabies side as much as we would have liked, with the wait for Isi Naisarani's eligibility seeming to be the only thing stopping the Wallabies from having a genuine number 8 while we rotated blindly through other options.
Sean McMahon remains a massive loss to Australian rugby, but he openly turned down a shot at a Wallabies jersey by opting to sign for the Sunwolves at the commencement of this season before injury got the better of him. His ability to perform in every backrow position was exploited while he was in Melbourne, but his size made it hard to be started when Hooper and Pocock were bolted in and ahead in the pecking order. When he left and the 'Pooper' game plan became easier to negate or overcome, there needed to be another option that could fill in at the back of the scrum.
While Naisarani has done admirably to fantastically in all of his test outings this year, and looks glued into a starting berth, there should have been more done to develop talent around him in case his form did not translate or he picked up an injury.
Through 2016 and 2017, McMahon and Lopeti Timani were used, but an inability to keep them both in Australian rugby, in part due to inconsistent game time for the Wallabies, meant that 2018 was back to the drawing board. This meant that Pocock was relegated to his second best position after a failed attempt to include Leroy Houston, a hope and a prayer that Wycliff Palu could still deliver, a short-lived second chance for Scott Higginbotham, who would have actually been useful, and a decent smattering of tests to newcomers Pete Samu and Caleb Timu.
Again, the backrow has suffered due to poor planning. Hooper was locked in at openside and the revolving door around him has made it anyone's best guess as to what the best combination in any given year has been or should be. Timu suffered a similar fate to Paenga-Amosa (although more justifiably) and Samu was parachuted in off the back of OK form only to be excluded when he was staking a real claim. There's the makings of a great eighth-man in Naisarani, but it's a shame there isn't any other genuine option in that position if anything were to happen.
Squad members capable of playing here: Naisarani, Pocock, Dempsey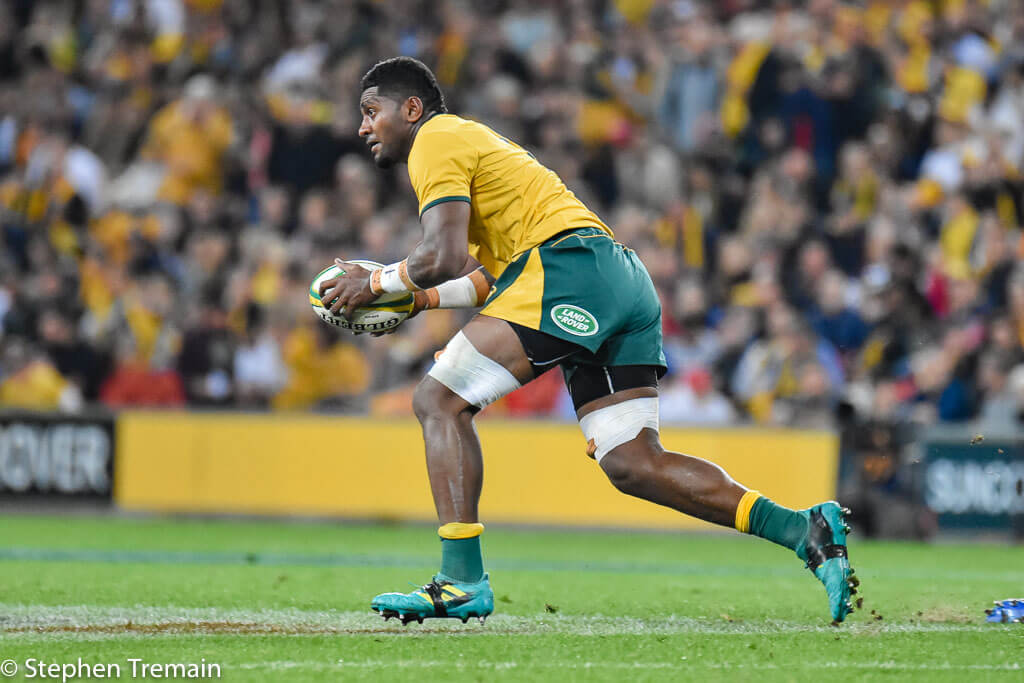 ---
I'll be back tomorrow with a breakdown of the backs by position, before we get into some more nitty gritty analysis.