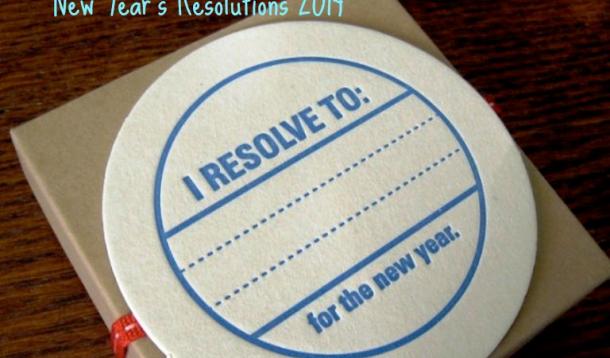 Here at Green And Gold Rugby we are all about making your holiday season easier. So the blogging department formed a committee to come up with a few New Year's resolutions. They had no idea so they hired a promotions company. Frankly what they came up with was crap!
Eventually one of the faceless men who secretly control G&GR handed me this list and told me to write it up or I would never work in the industry again. I didn't have the heart to tell him I didn't actually  work in this industry now. So here they are:
1. I will not complain about the referee
Let's face it. We fallen into a pattern. Win, lose or draw at least one of us has a go at the referee. The rugby world is starting to call us whiners and with good reason. None of the referees are biased. All of them have worked their arses off to get to the big show. They are no different to us in that they have a way that they think the game should be played the difference is that they can influence that style of play. For the most part the coaches, players and fans know what that's going to be so why should we get so upset when they do what we know they're going to do?
2. I will support the Wallabies (no matter who they pick)
We spend half the year supporting our Super Rugby clubs and suddenly we have to switch allegiances to the Wallabies. We all have our favourite players but how are we helping the Wallabies by having a shit fight because my player from the glorious Reds is obviously better than that guy from the Western Rebrumbatahs any day. The best players don't always create the best balance for a  team and sometimes good players miss out.
3. I will pick players in their positions
A lot of us love picking what we think will be the Wallabies/Super Rugby team list. And that's cool. But please pick players in the position they've been playing. Or at least played recently. Or at least played! There were calls for Folau at outside centre! A position he has never played. Leali'ifano to flyhalf with one game in two years. The list goes on. And don't get me started on the whole loosehead/tighthead thing. It's okay to say 'I'd like to see 'x' at No.12′, but wait until he plays there before you pick him in your Test side.
4. I will not call players 'lazy'
Lazy players do not make Super Rugby or Wallaby squad. If you don't think they're fit enough call it! Ineffectual? The same. Carrying an injury? Following an unfamiliar game plan? All possibilities. Lazy? No! Not a chance.
5. I will not use the term 'X-Factor'
Unless talking about a stupid reality TV show. No, just stop using it altogether.
Unless you were on X-Factor… 'that show' then I'd be all 'DUUUDDE!' and you'd be like 'thanks dude'.
6. I will not be over confident
Just because we win a few games against a few northern hemisphere sides doesn't mean we're suddenly world beaters and walk up winners in the Rugby Championship. I'd love for us to win a TRC but I'm not going to be claiming it in June. I'll celebrate when it's in our trophy cabinet and not before. Just the thought of it gave my heart a little flutter but I will keep my mouth shut until it's ours. (My Precious)
7. I will not give other countries' player or teams mythical powers
We've all heard the 'Beast' cry issued by South African fans when the man gets the ball, but why would Aussie fans feed the Beast the same way? I can live with the 'All Blacks' but why feed the All Black cult with 'the Blackness', 'the Darkness' and 'The Lords of Darkness'? They're already a great rugby side; why put another mental road block in our team's way? Call them New Zealand or the All Blacks and nothing more.
8. I will forgive the players' sins
Players change. Players grow up. Players get married and have kids. Players learn new skills. They move on so why shouldn't we. I'm not interested in what someone did years ago I'm interested in how they behave/play now.
9. I will stop saying 'soup'
Soup is offcuts boiled in water! Super Rugby is eye fillet fried in a barbecue and slapped between two hunks of bread with beer soaked onions and sauce! No salad! Stop calling Super Rugby soup! While we're at it stop saying 'Wannabes', 'Horratahs', 'The Western Farce' and 'the Ponies'.
10. I will stop whining about how bad Australian Rugby is when ever New Zealand beats us
They're good. That doesn't mean we're bad. It means we have to figure out a way to get better.
11. I will stop calling for the coach's head
Sometimes a new coach doesn't get instant results. Sometimes you have to wait for four or five games before you see any change. Sure sometimes he's not the right coach for your team but no one knows that after half a dozen games. Why don't we give any new coach at least one season to work things out. After that he's fair game.
12. I will stop suggesting that my third tier model is better than everyone else's
I mightn't like the model they put up but I think we need another comp to stay in touch with New Zealand and South Africa. So no matter what format we end up getting I will be putting my bum on any seat I can get to and watching as much of it as I can. I'd like to support Australian rugby not stand on the sideline and say 'I told you so' if it fails. And I know the comp we have in year one won't be the comp we have in year ten.
2013 RIP!
Despite a shaky start it's been a pretty good year for Aussie rugby fans and I wouldn't be Australian if I wasn't looking forward to next year with unbridled optimism! The South Africans aren't that big! New Zealand are on the slide. Our scrum will smash the Poms next time. The National rugby Championship is going to be an instant sensation.
Mark my words my fellow Australians.
2014 will be a good year for Australian rugby.