Call them half-formed thoughts, call them conversation starters, or call them
THE TIGHT LOOSE.
Higgermania – some reality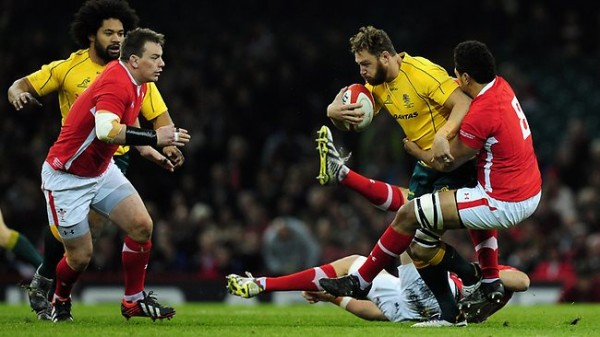 With the selection of Ben McCalman to replace Cliffy Palu the Higgers fan club has gone from restless to full on AGGRIEVED.
Yes, Higgers had a few good touches in the late game cameos he's played – but predictably those touches were runs in the wide channels, not for clear-outs, tackles or trucking it up the guts, which is exactly what Benny McCalman racks up faster than student debt. This one's a right move from Link.
Meanwhile ex-fullbacks have a crack at Cliffy Palu for 'dogging it' when he's topped tackle and run counts in a Bledisloe. A fair bet there are plenty of Martos in club Higgers.
Modern Family beats the Wallabies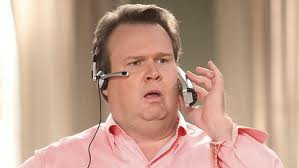 Correction, a Modern Family REPEAT beat the Wallabies for viewership on Channel 10 last Saturday night. The repeat drew 392k, the Perth Test drew 270k.
This could not have been worse timing. Just as Bill Pulver (who ironically stars in Modern Family as Cam) has been trying to build pressure on Fox from a mythical free to air bid, this happens. The cost of the draw in Sydney – which then effectively ended any national interest in both the Bled and TRC with a predictable loss at Eden Park – could be great indeed.
Fox and the NRC – thanks, but I don't get the coverage
First, thanks to Fox for sinking their million bucks into the NRC. There's a great vibe around rugby lover circles and I even drove all the way to MANLY to see a match in the rain, but it was still great fun and I found the NRC's staunchest fan (see picture).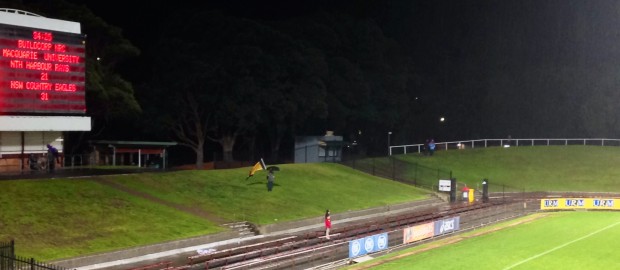 However, from week to week I can't see any of it. Having recently moved house and without Foxtel (like most people) even as a rusted on I'm struggling to see any of this competition. Even if I did have Fox I'd only be able to see one match a week – on a Thursday night. How is that replacing Super Rugby or internationals on a weekend? How are we supposed to be spotting this great talent coming through like it did in the ARC?
Now I get that it costs something like $50k to broadcast a match full commentary stylie, but I happen to know that the ARU offered to pick up the cost of streaming the rest of the matches months ago. They were only given the go ahead by Fox to do so two weeks before the start of the competition – way too late to get anything meaningful up. As it is, we may have a standard solution coming in by round six.
What I don't get about this approach from Fox is that if you've paid for an asset, why wouldn't you let others PAY THEIR OWN MONEY to increase the value of that asset? Right now the NRC and Fox's cool million is being starved of oxygen and it doesn't make business or rugby sense.
Phipps – if you can't see it, I can't help you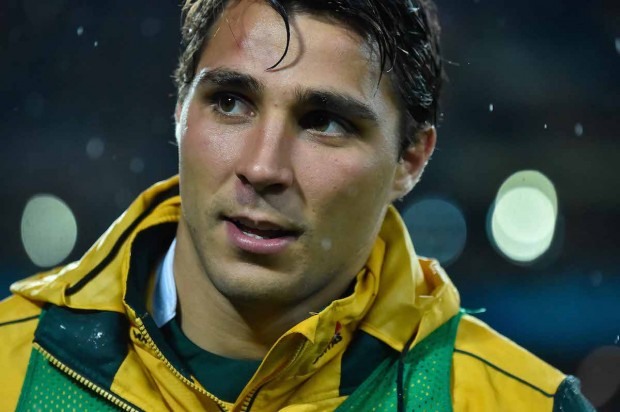 Almost immediately after the test last weekend, comments sprouted hammering Nick Phipps' 'shockingly inaccurate passing' which apparently bombed tries. What match were these guys watching?
The speed of Phipps' clearance from the breakdown was electric, and instrumental to what attacking success the Wallabies did have.  With no backswing or backward step he threw long bullet passes for men on the gain line to run onto. With this speed of service you don't need an x-factor playmaker, just someone who can take and make space.
And as it turned out his accuracy of pass wasn't bad either. G&GR's own Cyclopath coded every Phipps pass to find that his 'fast pass' rate was at 94.6% and his accurate pass rate was 92.5%. If you adjusted it for no impact/under advantage situations, that accuracy rose to 96.8%. Hardly a big problem.
I'd prefer it if every pass was perfect, but I'd happily sacrifice some of that for speed any day.