Hi all. Are we back from the brink yet after the weekend? Well never fear, the Top 5 is here! In our final Top 5 for the year (yes, we will miss you all too) we pick out some of the good, bad, and ugly things from the weekend, face our fears (well Cheika's fears at least), jump in our time machine and go back to the future, start thinking about next year and take a final look at the other teams in Pool D.
The Good, The Bad and The Ugly
Good – Fiji's incredible effort to get the win over France was just outstanding. I wouldn't say it was an expected win, but Fiji are that team where you can't really seem to say anything is expected. They have this way of surprising us, but then you sit back and think, "well I really shouldn't have been surprised by that". Well done Fiji.
Bad – The Wallabies brand and image. Tarnished is an understatement.
Ugly – 1 out of 3. But hey, at least we got one win, right? Let's put that win over Italy into a bit more perspective. We fielded a number of our top players, looked poor and got the win 26-7. New Zealand fielded plenty of non-regular starters, still pulled out all the party tricks (do yourself a favour and watch one of Jordie Barrett's tries which he scored off a cross field kick from Nathan Harris – the reserve hooker!) and got the win 66-3.
Special Mention – I'm really not sure what category this fits into. I wouldn't say it was good, bad or ugly. Clever? Funny? Just plain mean cos it hurt their feelings? Whatever you want to call it, Kyle Sincklers sledge of "f***ing snitches" is one of the best sledges I've heard in a while. 
Running Scared
It struck me in the lead up to last weekend's match when the team was announced. Really, I should have seen the signs earlier, in fact I'm pretty sure people have even spoken about it already. But now I am certain.
Cheika is scared. He is scared of losing – the match and the job. He comes across al blustery and confident, all full of talk about how well the boys are doing, training well, showing improvements, backing themselves and each other – but its all just lip service.
He's scared.
Look at his selections. No, I'm not talking about the whacky Foley at 12 failed and tried again experiment – that's a no-brainer.
Let's start with Israel Folau. Against Italy he looked terrible. He was slow, disinterested, well below par. It came out in the days following the test that he was sick. Had a virus. So why was he playing? It was Italy. Not Ireland, not the All Blacks … lowly ranked Italy. Cheika should have felt confident enough to rest his 'superstar', but he wasn't. So he played Folau while he was ill. He selected an under performing, unwell player over someone who could have given 100% rather than the little that Folau was able to give.
Then last week the team to face England was announced. There, at number 8 was David Pocock. Poey, who suffered yet another blow to the neck against Italy. I said last week that I had hoped his health was a priority, but I guess not. Quotes from Cheika made the selection even more worrying.
"I wouldn't say (he's) fully (fit,) I'll be fair and square about that, otherwise he would be training today," Cheika said.
"He's hurting but he's desperate to play.
"He puts his head into places people don't go to and he's copped a fair few whacks.
"He's certainly not scared, hopefully he gets looked after when he's in there.
"He's telling me he can get there. He's done a few things which he's felt alright with … I think he'll be all right."
Not training, not fully fit, felt alright, think – none of these words tell me that Pocock should have been selected in the 15. Even if it was pending getting through a final training session. With his history of neck injuries, it shouldn't even have been a consideration.
But it was, he was cleared by team doctor Nathan Gibbs, and it proved to me that Cheika was scared. Scared to face England without Pocock. Scared to tell Poey that no, he won't be playing because it isn't worth the risk. Scared that without Pocock we'd be lost. So he selected Pocock while he was still under an injury cloud. In the end common sense prevailed and Poey was withdrawn (well it sounds like he withdrew himself according to Fox Sports – "he felt discomfort when he went through another training run on Friday morning and informed Cheika that he was unable to play")
Should we be surprised?
Let's flash back for a moment, to 2014. The Wallabies comfortably won a test series against France 3-0. They finished third in the Rugby Championship, were beaten by Argentina (giving them their first ever win in the Rugby Championship), Ewan McKenzie resigned and we lost 3 out of 5 on the Spring Tour. To make matters worse, Pocock was out of the tests with his knee injury. There were discipline issues in the team, notably the "Beale Saga". That year we scored an average of 2.5 tries per match. Here are some names that regularly popped up in the team lists that year.
TPN, Simmons, Hooper, Kepu, Phipps, Foley, Genia, Beale, Folau, Toomua, AAC.
Jump to 2015 and we made the final of the World Cup. We were on the way up again! Again, here are some of the names that were listed in that World Cup Squad.
TPN, Simmons, Hooper, Kepu, Pocock, Sio, Phipps, Foley, Genia, Beale, Folau, Toomua, AAC.
Fast forward 3 years and we have just had one of the worst seasons in a long time. 4 wins, 9 losses including losing to the Pumas at home for the first time. We lost to Wales for the first time in how long? Our losing streak continued against England.  Beale was involved in another indiscretion (the first in 4 years) which cost him a match against England. We averaged 2.3 tries per match. Finally, these names all appeared in the team lists on the end of year tour, the majority of them in the match day 23 for 2 or 3 out of the 3 matches.
TPN, Simmons, Hooper, Kepu, Pocock, Sio, Phipps, Foley, Genia, Beale, Folau, Toomua, AAC.
Look familiar?
Players who left Australia between 2015 and now have come back, and jumped straight into the Wallabies. Players who consistently underperform are picked, even if it is out of position. There has been no back up plan – do we know yet who our back-up 10 is? Is it Toomua? If so, will Foley be the answer at 12? Or will it be Beale? Come the World Cup, I reckon there's a decent chance that in the backs, 7 of the backs from the 2015 World cup will be in the match day 23 for at least 2 of the pool games (Wales and Fiji).
I hope I am wrong.
Of course, this may change depending on what happens when Cheika fronts the RA board!
The reality over the horizon
Like many I am also singing the with the chorus for Cheika to move on. But let's be honest here, if you had to make the decision today what would you do? I am with Castle on this one, it's time to do nothing.  Even if he performs the miracle at the RWC it will only be some window dressing on Aussie Rugby's bigger problems. The other reality is, do we really think this bunch of players that have never been able to deliver are world beaters without a bucket load of luck? They haven't in the past, they can't now, so it's unlikely to happen in the future. And right on cue we have history repeating itself with a repeat of player issues. The irony of it is, it's the same cultural and behavioural issues (and same players!) that emerged a year out from the last RWC. Off the back of a string of poor performances the then coach McKenzie was the sacrificial lamb.
The bottom line is that between a poor coach and a squad of perennial underperformers and one trick ponies it's pretty much a fait accompli that we won't get to the big dance. We know the Wallabies will most likely bring home some decent prize money which is desperately needed and irrespective of the results at the RWC Castle can clean house off the back of either result. So let the mediocrity rule and let's maintain the status quo and save our cash to until post RWC and spend it on a decent coach and some new young blood.
Since 2014 RA has made poor decision after poor decision which appears to stem from an ongoing incestuous culture and beliefs which Australian Rugby is built on. The RWC 2019 must have RA board member and stakeholder union very nervous as it looms as a pivotal cross road in Australia's Rugby future. In RA's history, never has it entered a RWC year with the "Wallabies" unpopularity so high and low supporter base. Failure will be like the fulfilling of the populous prophecy of incompetence, arrogance and validation of the long-held criticism.  Success will provide limited reprieve from criticism. With the game still at a low even RWC success is unlikely to lift the game back to levels it needs to be for the game to thrive.  The Rugby landscape is already too fractured and with Super Rugby still a problem child and yet to establish its future identity the only thing we have looking forward to hang our hats on is doubt.
Ironically that doubt about the future of SANZAAR and the format of Super Rugby might be the shining light and path to redemption despite the RWC. With the chance to reinvent post RWC and the Global Rapid Rugby competition stimulating new interest and opening new markets, our game can rise from the post arson ashes of RA's handiwork with some considered decisions and a willingness to break the mould and be brave.
For the Mst's, we can only hope that at some point RA will comprehend the basics of what brings people to this sport. Both of the Mst's grew up watching or being involved in sports. Like many kids standing on the sidelines, courtside, pitch side or in any stand we would wonder or even fantasise what its wold be like to be out there. Standing there watching the sport in person made is more tangible, more real. And if we touched the ball or met a player it made it all the more real. Although I was enamoured with Formula one, I couldn't see myself as beng a part of it like the other sports as it was always like a mystical thing as I only got to see it on TV on rare occasions.
Super Rugby will give us and our children that taste of being at a game and we hold out hope that again we will get to see more NRC in 2019.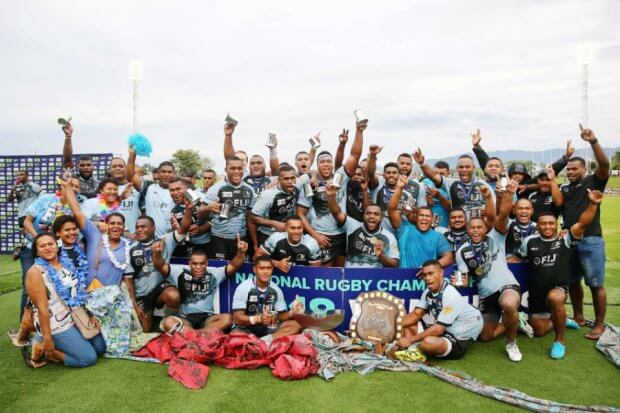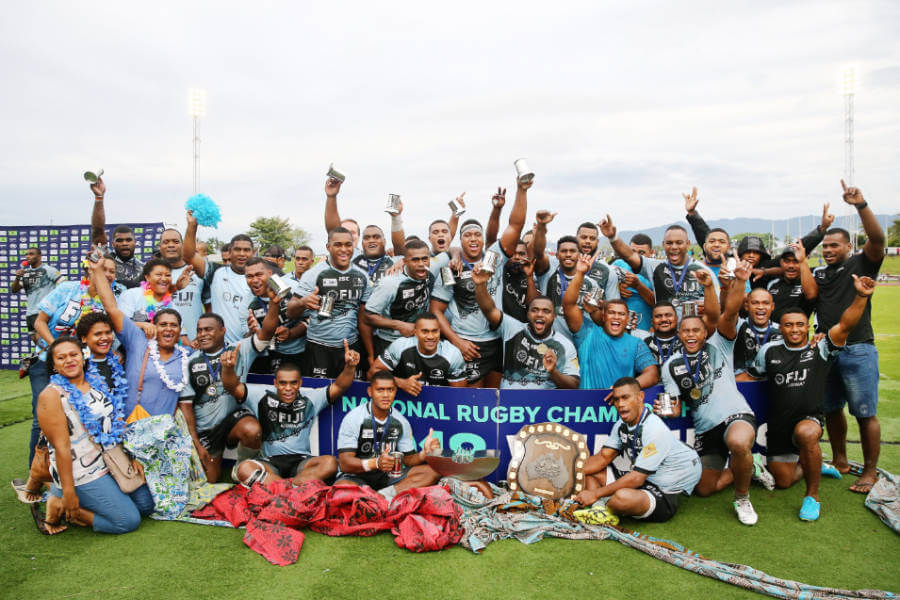 But like all sports rugby needs to realise that it can't rationalise the current or attempt to trade off the past. It also can't remain exclusive and incestuous. It must also understand its relevancy and to whom and why.
AFL has a huge following nationally and the AFL market to that national audience. Underpinning the AFL are the state and territory competitions. Some of these have a long and rich history and a strong but siloed supporter base. Do most AFL supporters know much about the SANFL, WAAFL or VFL? Do the VFL supporters care about what happening with the NEAFL? But it matters not as the AFL will feed it of the FL's to make sure they in turn provide what the AFL needs. Players.
Australian Rugby needs more national domestic games where we the supporters and the future of our game, the kids, can see this country's best or potential next big star. You can't get that through a TV at 2am.  I can't get that through a state competition that is unrelatable to me.
2019 is going to be an interesting year but in all honesty, I just want to watch decent rugby and forget the crap. Yeah, yeah, RWC whatever, lets get at it with the Super Rugby and we can get to the Wallabies pantomime later. Hopefully we don't have endless Cheika cameos all the way through the soup!
The Pool D Gang
For the final time this year let's take a look at how our Pool D rivals are travelling. I think it has gone from a 2-horse race to a 2 and a half horse race, with Wales, the Wallabies and Fiji sure to take out the top 3 spots. The order is a little more unclear.
Wales – Well haven't they improved! From being the team we were always all but guaranteed to beat to a bit of a powerhouse. They went through the Autumn internationals undefeated, beating South Africa 20-11 on the weekend. Their other wins were over Scotland (21-10) Australia (9-6) and Tonga (74-24). Their win on the weekend marked their ninth successive test win, so they are going into the Six Nations full of confidence. It would be fair to say they can be confident about beating the Wallabies after breaking the run of losses. They could very well take top spot in the pool.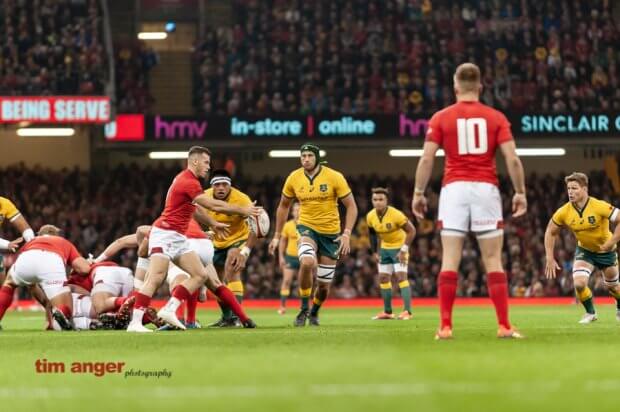 Fiji – remember a few weeks ago when I said this "Again I'll ask, what will they be able to do when they have more experience, more time together and can play for 80 minutes?" Well guess what. Travel ahead 2 weeks and they not only beat France, but spent a good chunk of the last 10 minutes of the match defending in their own 22. In other words, they definitely put in a full 80-minute effort. They had a solid couple of weeks together and already are more cohesive. I just hope that they get the chance to spend that time together before the World Cup next year. Despite them being in our pool and a real danger of throwing a spanner in the works, I would love to see what they are really capable of.
Georgia – Georgia might be unpredictable. On the weekend they beat Tonga 20-9, holding them try less. The week before they beat Samoa and went down by 11 points to Italy. I don't think they will be any threat to the top 3 teams.
Uruguay – I don't expect Uruguay to do much at the World Cup. In no way are they challengers, they will likely finish 5th. Over the weekend they defeated Romania 27-20. In their recent game against Fiji, they lost 68-7, which gives us a pretty good indication of how they will go at the WC.
Cya
Well it been a fun year and a challenging year at times. Finding positives has been tough, and some weeks we have had to take enforced breaks both for our sanity and to be honest, it's been lean pickings trying find things to write about without repeating ourselves. We do occasionally ask why we do this but hey, before you question our sanity, you're a Wallabies supporter; glass houses and all!
We want to thank you all for taking the time to read our babble and really appreciate the positive comments and support.
From Mr Mst, I want to call out Mrs Mst who has done most of the writing this year and has done an awesome job.
Subject to contact negotiations, and as long as GAGR is not cutting a writing team to save costs (or they sack us!) we intend to be back. Why? The same stupid reason you will keep watching the Wallabies!
We also want to say thanks to the GAGR family. We might be the black sheep playing in our own little paddock but they let us be and do our thing.
We wish you all a safe and happy holiday period and we will see you nutbags on the other side.
Go the Brumbies!