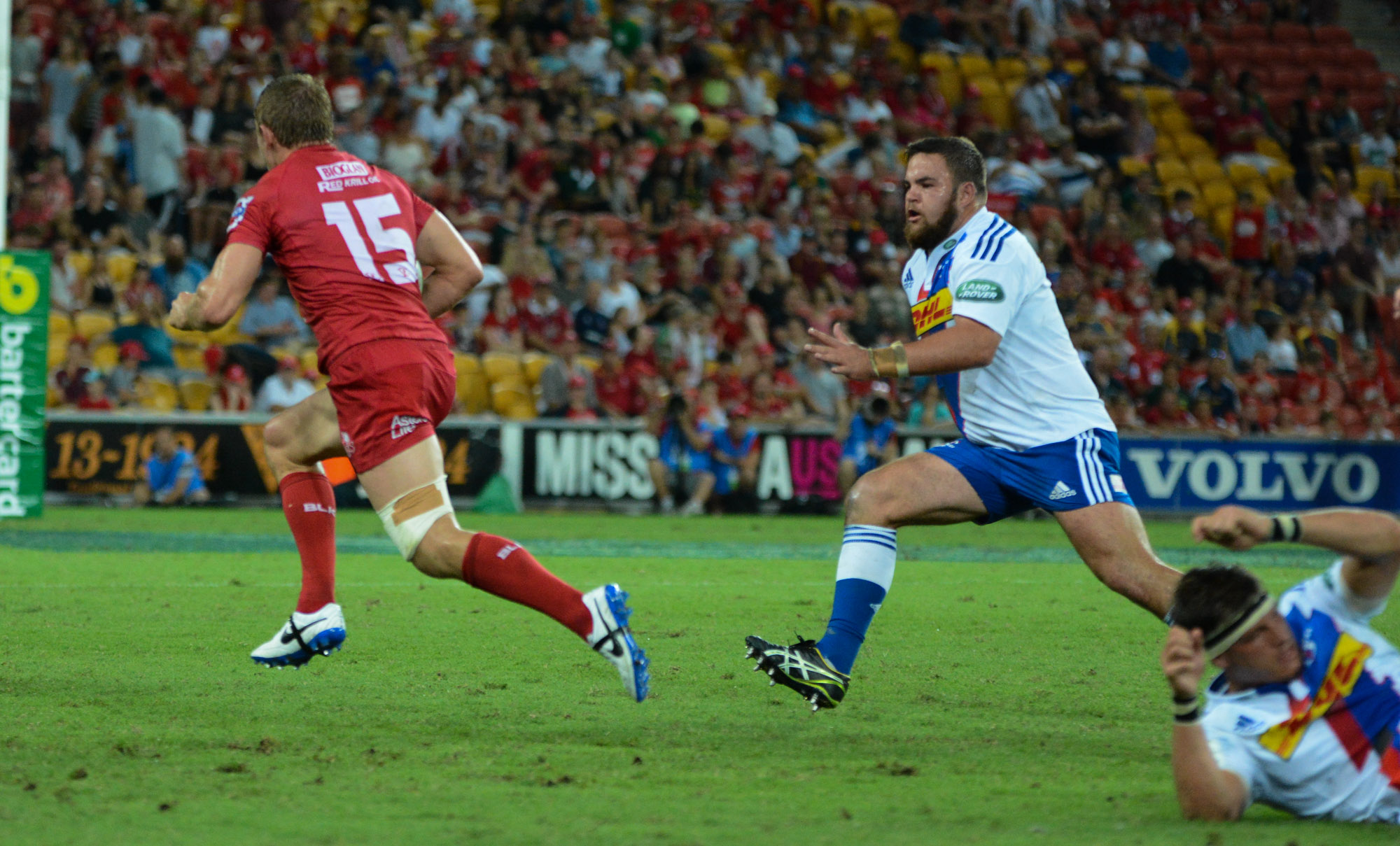 You come at the king, you best not miss…
5. Another Shark attack
The wheels came off in Durban for the Waratahs, and it struck a solid blow into their title chances. They had excuses, but not particularly good ones- the loss of Folau was significant but no more significant than the loss of Lambie for the Sharks, and the referee probably gave the rub of the green to the home side, but that is to be expected.
The fact is they were well beaten up front for the second time this season.
The tight five should be a real strength of the Waratahs this season, and yet it is shaping to be the Achilles Heel. Not only did the Tahs struggle for go-forward ball around the ruck but the scrum was well and truly rogered. These are critical components of a title-winning team, and while the Sharks, Brumbies and Chiefs seem to have them the jury is still out on the New South Welshmen.
The ball handling was also very poor, and another montage with Benny Hill music seems appropriate. While their defence was physical and accurate, you can only hold out for so long if you keep giving the ball back to the opposition after just one or two phases. The Sharks are a bloody good team and took advantage.
Home advantage is so important in this competition, such that you are really pushing shit uphill if you want to win it from a position other than Minor Premiers. If the Tahs want to win they need to come first, but if they continue to underperform against competition heavyweights then they can kiss that dream goodnight.