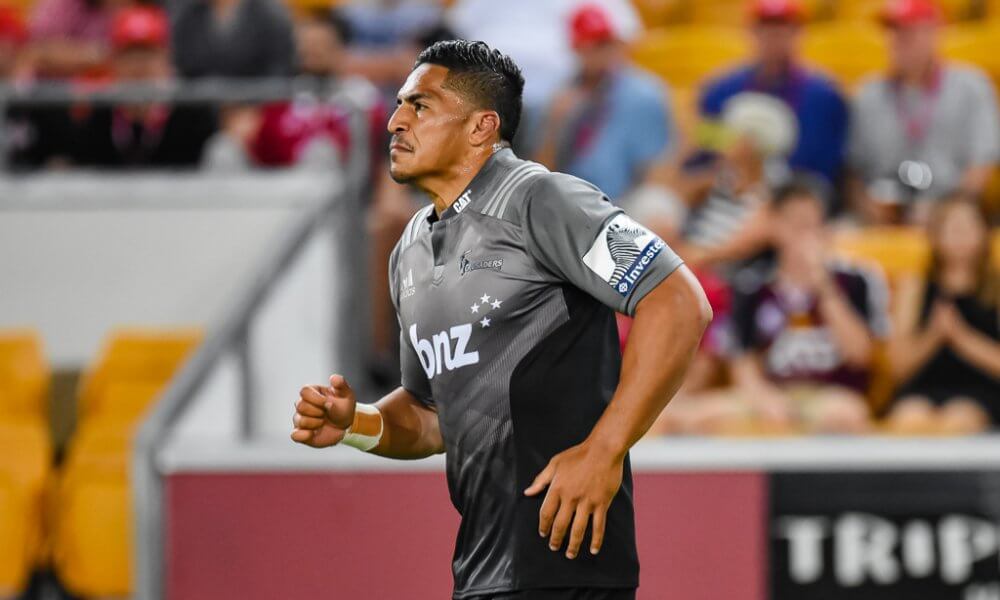 In 1990, a relatively unknown Belgian soccer player, Jean-Marc Bosman, was cut by his local club RFC Liege. An equally unremarkable club in France, Dunkerque, wanted to pick him up, but since the two couldn't agree on a transfer fee, Bosman was stranded.
It all happened from there. Bosman took his club (and various other parties) to court, eventually ending up at the European Court of Justice. Its decision in his favour, in 1995, enabled the free movement of out-of-contract players and thus ushered in the era of high finance, global soccer that we know of today. Clubs have to over-contract players to receive any money when they move on. Consequently, the top transfer fee today is roughly 20 times what it was then, just 23 years ago.
The Pete Samu case won't be quite as far reaching, but the consequences are likely to be significant. The Samu case will be a landmark event in the issue in rugby that everyone knows is coming but nobody wants to deal with systematically: the future of the player transfer market. But its significance could be much greater, precisely because New Zealand is making so many dumb decisions at the same time by drawing its line in the sand here.
Pete Samu
First, the facts. Samu is a backrower who was born and raised in Australia. After a small-time stint in England, he played at Randwick and with the Waratahs extended squad. Unable to get the nod in Sydney, he headed to NZ, where he has played for Tasman in the ITM Cup and the Crusaders in Super Rugby.
Rugby Australia have lured Samu back to Australia with the promise of selection in the Australian set-up; the Brumbies were only too happy to get on board.
Samu is contracted through the end of the year. To the surprise of many, the New Zealand Rugby Union has reportedly insisted that if the Wallabies want Samu now, rather than at the end of his third-tier ITM contract, then they have to pay out his contract with Tasman. The number is rumoured to be around $50,000.
What we don't know
Rugby Australia is a black box. But their annual reports do note expenditures for bringing players home. In all likelihood, some of this is incentive money for the players and some is earmarked to smooth the way for clubs with broken contracts. In recent years, both Kane Douglas and Sekope Kepu came home after just a year abroad. Both, however, were essentially first-choice Wallabies, which Samu isn't.
We also don't know whether the NZRU has approached similar issues in the same way. There are rumours that they asked for money from England for Brad Shields last month, but we don't know how much, or if they were successful.
We do know that European clubs have often offered derisory compensation fees for players in just Samu's position. Pumas CEO Pieter Burger had this to say about Saracens signing of Vincent Koch in 2016: "We invested in Vincent when no one else believed in him. Those were the opportunities we created for him, that allowed him to grow. We don't have any claims to his future, but we would like him to give something back to the local players in a final Currie Cup campaign."
The transfer fee Saracens eventually agreed upon was R240 000 (about $25,000), but the Pumas' executive council turned down the offer. "Seasoned tighthead props are scarce commodities in South African rugby. R240 000 for a Springbok prop is ridiculous," said Burger at the time.
You can almost hear the anguish.
The fallout
This picture enables us to see a few things clearly. First, the international player market is a mess. Those investing with players aren't getting compensated for their investments.
Second, to draw the line at Pete Samu is pretty dumb from the NZRU. As any public interest litigation lawyer will tell you, the key to getting your principle enshrined in law is finding the right client: the most sympathetic one, with the best facts.
Brad Shields was that client. Shields has been a professional New Zealand rugby player for ten years. He has only a parental connection to England. The RFU is the most cashed up organisation in world rugby. If New Zealand wanted to establish a new rule in this area, then they missed their chance last month. Duncan Jones of Stuff put it perfectly when he wrote, "NZR could have dug their heels in over Shields and forced a test case which, long-term, might have been in their better interests."
Samu is born and bred in Australia and played pro rugby here before he ever headed over to New Zealand. He isn't a New Zealand citizen (by all accounts). Not to mention that just last year the Aussies let Tyrel Lomax, their under 20 player of the year, leave early to join the Highlanders; there has been no indication that a year's worth of compensation was paid.
In short, the NZRU looks ridiculous and petty.
Third, and perhaps most importantly, everyone with half a brain can see that this issue is about to explode into a mortal threat to Southern Hemisphere rugby. The interests of Australia, New Zealand, and South Africa are all broadly in alignment here—so they should be acting in concert. They certainly shouldn't be litigating each other, but instead should be working together to target where the real problem lies: Europe.
Instead, the NZRU seems to have taken a leaf out of Australian rugby's playbook by acting with no foresight, in response to public opinion, and against its own long-term interests.