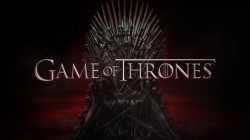 If the Super Rugby teams existed in Westeros, which families would bend the knee? We take a look at the teams and their history to find out who would win the Game of Thrones? By the old Gods and the new – Let's get into it.
SPOILER ALERT – this is up to date with the most recent episode of Season Three and much can be derived from it.
---
Blues – House Mormont
Were a once proud family, Now just some spent cranky dudes out of their depth. In recent times have been sent into all sorts of exile and can't really find their way back into the main conflict. They do have some strong new allies.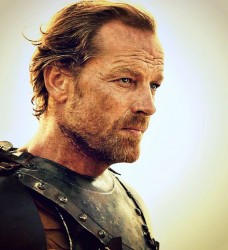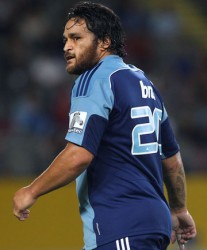 ---
Brumbies – The Night's Watch
They take in the cast-offs of the Realm and choose their own leaders. Don't cross them or you are like to lose a head if you betray them – Just ask Andy Friend.
---
Bulls – House Bolton

They often get around in Pink gear and are from the far north east. They are a bit odd and know how to inflict pain.
---
Cheetahs – House Dondarrion
No one really knows what they do or why, they just keep coming back from the dead with a little help from their friends. More comebacks than Nathan Sharpe
---
Chiefs – House Lannister
They recently came to the throne by splashing around cash. The recently crowned King's protector has fled to greener pastures. Their pool of allies is about as deep as their gene pool. Can you say Kinshagger?
---
Crusaders – House Targaryan
This once great House has had a rough few years hiding out. You know they aren't far away. There will be blood and fire when they return. You still get the feeling that a lot rides on one person's shoulders
---
Force – House Arryn
The not-quite-weened team. Still sucking on the saggy teets of the eastern provinces. They are just somewhere over there not doing much – they're a bit weird. They like to make Quokkas fly
---
Highlanders – House Karstark

It's really really cold where they are from. They all look a bit like Santa.

---
Hurricanes – House Clegane
They've got some ex-members who've done some really horrific things in the name of the Realm – they'll never really amount to much though.
---
Rebels – House Baelish
Chaos is a ladder – we keep under estimating them – but you know they'll eventually stab you in the back and steal your players. Imagine the parties at their place though? They are low born and probably should stay that way but they've got friends in high places (get it the the Eryie is a high place).
---
Reds – House Stark
This is the blood of the first Men, Winners of the original battles. If you spurn the ruling family expect to spend some time contemplating your navel (if you still have a head). Don't piss off the crown holder's fans, it affects your performance when trying to win a crown of your own. Some of them probably shouldn't defend in the front line so often.
---
Sharks – House Tully
This is a strong, proud aquatic family. They are loyal to their Brand and their women are sought after by the Lords of the Realm for their assets.
---
Southern Kings – House Martell

Strong egos run this family of former leaders. They thirst for the blood of their traitors, but keep shooting themselves in the foot. Generally not big fans of the Lions – something about a stolen crown. We haven't seen much of this house, yet.
---
Stormers – House Greyjoy
Flashes of brilliance, but they are just in a coastal cold world of their own. Don't play well with others.
---
Waratahs – House Tyrell
They are pretty, they are have fertile pastures, they have some smart old heads but you just know they won't ever get it together to win the crown.