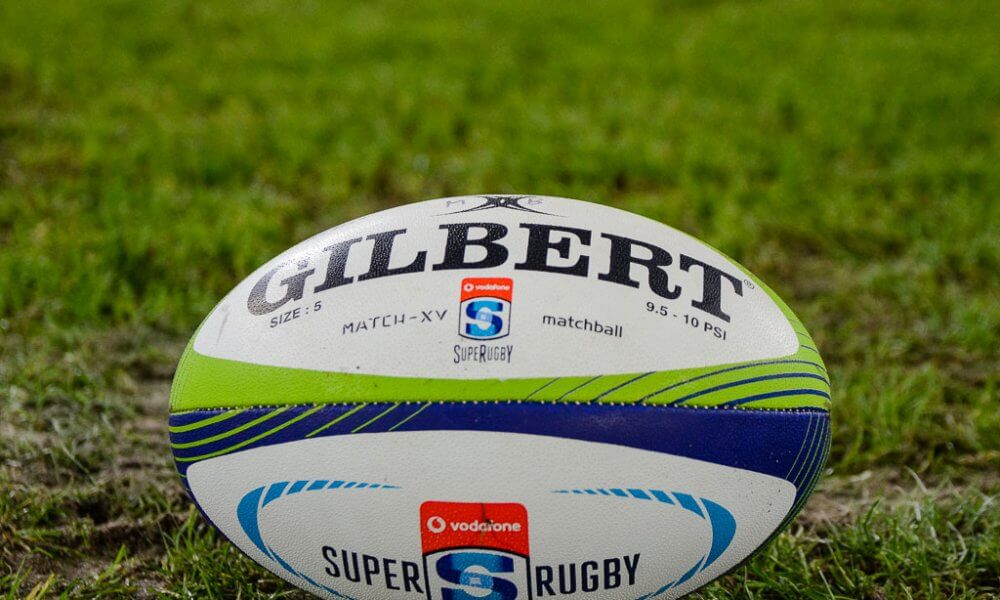 The draw for the rebooted Super Rugby Australia competition was released today. The new look competition involving the Brumbies, Reds, Waratahs, Rebels and the Western Force will take in 10 home and away rounds, with each team having 2 bye rounds, followed by a 2 week finals series.
The first round sees the Queensland Reds host the Waratahs in Brisbane in Friday 3 July and the Brumbies hosting the Rebels in Canberra on 4 July with the Force having the bye in the opening round.
At this stage there won't any crowds to be in attendance, however there will be a review with the relevant state and territory authorities for restrictions to be relaxed so that fans can attend games.
Round 1
Friday 3 July – Reds v Waratahs, Suncorp Stadium, Brisbane – 7.05pm AEST
Saturday 4 July – Brumbies v Rebels, GIO Stadium, Canberra – 7.15pm AEST
Western Force Bye
Round 2
Friday 10 July – Rebels v Reds, AAMI Park, Melbourne – 7.05pm AEST
Saturday 11 July – Waratahs v Western Force, TBC, Sydney – 7.15pm AEST
Brumbies Bye
Round 3
Friday 17 July – Reds v Western Force, Suncorp Stadium, Brisbane – 7.05pm AEST
Saturday 18 July – Waratahs v Brumbies, TBC, Sydney – 7.15pm AEST
Rebels Bye
Round 4
Friday 24 July – Rebels v Waratahs, AAMI Park, Melbourne – 7.05pm AEST
Saturday 25 July – Western Force v Brumbies, TBC – 7.15pm AEST
Reds Bye
Round 5
Friday 31 July – Western Force v Rebels, HBF Park, Perth* – 7.05pm AEST (5.05pm local)
Saturday 1 August – Brumbies v Reds, GIO Stadium, Canberra – 7.15pm AEST
Waratahs Bye
Round 6
Friday 7 August – Rebels v Brumbies, AAMI Park, Melbourne – 7.05pm AEST
Saturday 8 August – Waratahs v Reds, TBC, Sydney – 7.15pm AEST
Western Force Bye
Round 7
Friday 14 August – Western Force v Waratahs, HBF Park, Perth* – 7.05pm AEST (5.05pm local)
Saturday 15 August – Reds v Rebels, Suncorp Stadium, Brisbane – 7.15pm AEST
Brumbies Bye
Round 8
Friday 21 August – Western Force v Reds, HBF Park, Perth* – 7.05pm AEST (5.05pm local)
Saturday 22 August – Brumbies v Waratahs, GIO Stadium, Canberra – 7.15pm AEST
Rebels Bye
Round 9
Friday 28 August – Brumbies v Western Force, GIO Stadium, Canberra – 7.05pm AEST
Saturday 29 August – Waratahs v Rebels, TBC, Sydney – 7.15pm AEST
Reds Bye
Round 10
Friday 4 September – Rebels v Western Force, AAMI Park, Melbourne – 7.05pm AEST
Saturday 5 September – Reds v Brumbies, Suncorp Stadium, Brisbane – 7.15pm AEST
Waratahs Bye
Qualifying Final (2 v 3)
Saturday 12 September
Final (1 v winner of Qualifying Final)
Saturday 19 September
*Western Force home matches subject to WA Govt guidelines