WARNING: THE FOLLOWING STORY MAY CONTAIN ELEMENTS OF INHERENT BIAS. READ AT YOUR OWN RISK. IF BIAS DOES CONCERN YOU FOLLOW THE SAFETY PROCEDURES AS FOLLOWS: (1) FILL LARGE BUCKET WITH WATER; (2) INSERT HEAD INTO BUCKET OF WATER; (3) WAIT. CONCERN OVER BIAS WILL SOON SUBSIDE. IF NOT, SEE A MEDICAL PRACTITIONER.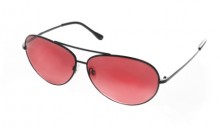 Can we do a quick recap of the weekend? Tahs – didn't play. Brumbies – bleedin' awful. Force – back to dismal best. Reds – fan-bloody-tastic. What a win.  The best of the season without any doubt. The game plan was sensational and played to perfection.  From Link down, the Reds need to be congratulated for a wonderful achievement?
But what of the Brumbies? Was there a game plan there? What's up with Gits? I know there's been injuries but it was all fairly lacklustre wasn't it? Where's the spark? And the Force? It seems like they are back to their bad habits, i.e. not tackling. In saying that, the Blues side is better than where they are placed I reckon.
But anyway…how 'bout them Reds, hey?
Team of the Round:
15 Peter Hynes (REDS)
14 Rodney Davies (REDS)
13 Will Chambers (REDS)
12 Anthony Faingaa (REDS)
11 Digby Ioane (REDS)
10 Quade Cooper (REDS)
9 Will Genia (REDS)
8 Leroy Houston (REDS)
7 David Pocock (FORCE)
6 Scott Higginbotham (REDS)
5 Van Humphries (REDS)
4 Rob Simmons (REDS)
3 Laurie Weeks (REDS)
2 Saia Faingaa (REDS)
1 Ben Daley (REDS)
Prove me wrong! I challenge you. As this is a Wallaby eligible team of the week Daniel Braid, who was the best open side of the weekend, cannot be picked. Pocock is, therefore, somewhat selected by default for even he only really left his mark on the Force game late in the game. Can any other player from the weekend stake a claim for a spot?
Player of the Round:
Normally I just pick the leading candidates from each team, one from each Aussie side. But its fairly widely acknowledged that it was difficult finding a Brumbies or Force standout. So you tell us, just tell us which Reds player was the best?
[poll id="82″]

Try of the Round:
Two choices. Higgers' amazing effort to outrun two Bulls backs to score from the Genia kick, or that brilliant piece of backline magic finished by Rodney Davies? See the videos at the bottom
[poll id="83″]

Moment of the Round:
The talk in the press in the lead up to this round, with Matt Giteau returning to the number ten jersey for the Brumbies, was that he was set to stake his claim for the Wallaby shirt. Forgetting for a moment he is actually the incumbent Wallaby flyhalf, all media attention has been on the sensational form of Quade Cooper. It was as if the Wallaby 10 jersey was already being measured up and tailored specifically for the Super Cooper. But this week would be different. Gits was back where he wanted to be. Ready to show the young buck that HE was the man for the pivot role. It was his and his alone, and it would take something big for Quade to take it.
Well, consider it took! Gits was anything but the 'man'. In fact he was close to the invisible man. In a game, and a vital one at that, which was calling out for the Brumbie's most experienced player to stand up and take control of things, Gits seemed to go into hiding.
Quade meanwhile, well he was fantastic. More understated than usual, but he ran the game beautifully with cohort Will Genia. They have been a superb combination this season. Why would the Wallaby selectors break it up? So consider this, the moment Gits lost all hold of the Wallaby flyhalf jersey.
[youtube]http://www.youtube.com/watch?v=zX9P_2BsHlc[/youtube]
[youtube]http://www.youtube.com/watch?v=DS0dSyn5ATA[/youtube]