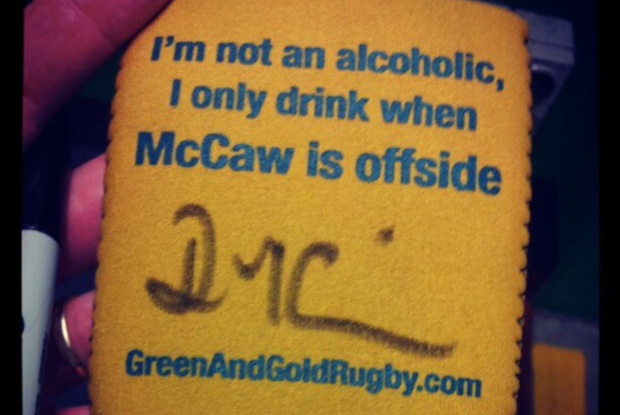 We're back after a three year hiatus with a fresh supply of Green and Gold Rugby Beer Coolers, including our now world famous McCaw Offside stubby coolers.
This time we've gone for the traditional style of 'cylinder with base' cooler (as opposed to flat pack we've sold in the past).
The Line-Up
We have three coolers available for the discerning drinker, known on the order form as 'Players', 'Fixtures' and 'McCaw'.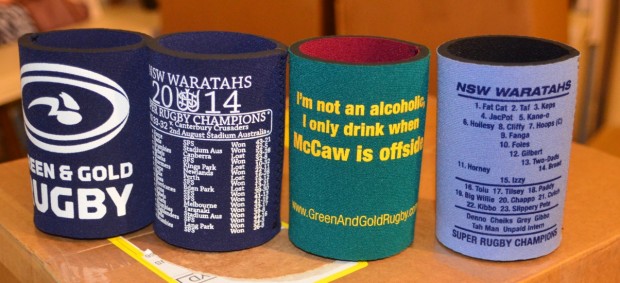 How to Order
Head over to G&GR Shop and place your order there.

Delivery
Coolers have now arrived, and we're planning to ship pre-orders this weekend.
Donation
We're planning to donate a cooler to each of the Waratahs squad and coaching staff, so a portion of your purchase goes directly to the players.