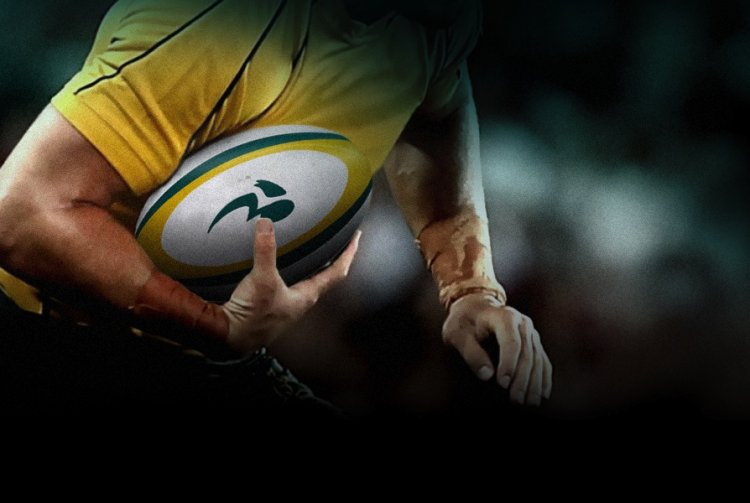 I'd planned my weekend around it – the Tahs having a crack at the semi-final, mid-afternoon pommy time, last Saturday. I pay full whack for SkySports in the UK and had just assumed I'd be able to watch it. Wrong.
Sky put both games on 'red button / interactive' meaning those of us watching Sky through Virgin (cable) had no way of seeing it. No point going to the pub, the Heineken Cup final was playing at the same time. Meanwhile on SkySports 4: WWE wrestling re-runs.
Anyone who's been around rugby and the internet have probably read of "Live Streams"; where person's unknown "stream" live TV (in this case rugby) free for anyone with a computer connected to the internet to watch. I'm informed that to many a fan in my position last Saturday, these are like gold-dust, and are hunted like mythical game through the jungle of the web.
But who are these Robin Hoods of bandwidth and what drives them? Through the anonymity of the internet, we managed to ask a digital Russel Crowe a few questions.
What prompted you to get into streaming in the first place?
I started streaming the games online after I had to watch the England vs Allblacks Rugby matches online due to Setanta buying the rights for those games. That woke me up to how it is such a ripoff to watch live Rugby in this country. FTA usually only shows it live on the east coast (if at all), and you're looking at $80~ a month for PayTV. I had people I frequent with on the net who couldn't watch the wallabies games live on last years Spring tour, so I decided to stream it for them.
What do you get out of it?
Nothing really. Although I have set up a donation page, I obviously don't make any real money off it. I guess a major reason I continue to stream matches is the online chat function. Although the South Africans do get a bit rowdy and bring up the World Cup whenever they can!
Is it technical / difficult? How did you learn how to do it?
I learned how to do it with the info you get after signing up on Justin.TV. All you need is a Capture Card & a Composite cable to start streaming off your TV or STB. While JTV & UStream claim to be fighting the streaming of 'illegal'/owned content, they are obviously making a buck from it with their in-video advertising and Pro accounts.
What are the legal issues? Have you had any legal run-ins so far or heard of any?
I have not had any legal issues so far, other than the obvious streams being reported and disabled. After that became more frequent I moved from the Flash streaming sites to P2P, which is a lot harder to shut down due to it's decentralised nature. The only legal troubles I have heard about for others were from people who were streaming the Winter Olympics. However they stopped because they knew that the Olympic people would go after them.
What do you see as the future for streaming?
I see it increasing at a higher rate. Now that you can get cheap Internet and watch everything you want online, there isn't really a point in spending $80+ a month for half the content. If Foxtel were serious about fighting this sort of thing, they could easily release specific plans, say $20 for sport where you aren't thrown another 200 'basic' channels to try and justify the price. As long as companies like Foxtel or DStv (SA) continue to blatantly gouge consumers, there will be someone willing to stream it.
So what did I do last Saturday? Lucky for me we had our live call to keep me in touch, and a BBQ with beer outside in the pommy sunshine to numb the pain. But with Sky making it so hard to watch live Super 14 rugby, perhaps I should just go buy some tights?