Apologies for the delay with this week's stats comparison. It took me a few extra days to recover from the last ten minutes of the second test. Now that I'm feeling better, let's get on with it.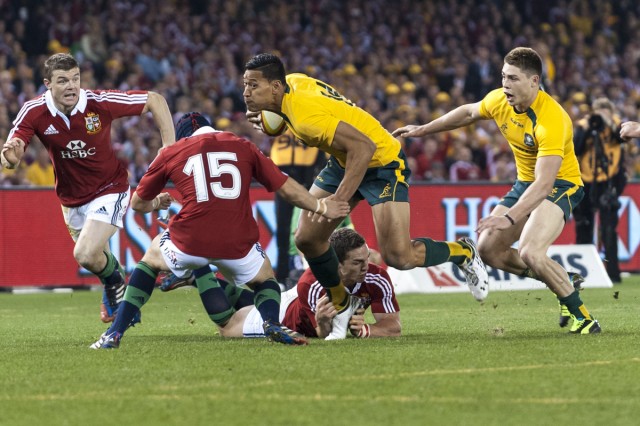 Attack
The Wallabies did the lion's share of attacking on the weekend, absolutely dominating the Lions in the attacking stats. To start things off the Wallabies enjoyed a healthy 63% of possession. The Lions seemed to take a page out of the Blue Bulls textbook to attacking rugby, regularly kicking the pill back to the Wallabies.
The Wallabies also carried the ball 459 meters to the Lions' 140. These meters came from the Wallabies managing 136 carries while the Lions only toted the pill 66 times. The Wallabies, unsurprisingly, also beat double the amount of defenders at a count of 14 to 7. The men in the Green and Gold also made 4 line breaks to a resounding 0 from the Lions.
Israel Folau was a standout on attack once again. 90 meters from 11 carries with 6 defenders beaten and 2 clean line breaks. Imagine if the Wallabies had a flyhalf or fullback with any intent to distribute the ball!