Romania has competed in all of the World Cups since 1987. They tend to struggle at that level and it's hard to tell where the largely amateur team will be in an increasingly intense and competitive environment.
1. It's All About the Forwards
Romania has a very positive strength. That is their scrum. Like a lot of the tier 2 nations such as Uruguay and Georgia (and Argentina in past decades), their scrum is a focal point and they take advantage of some big units and competitive, technical scrummaging to make it a feature of their game.
In fact, it is often discussed that Romania's tactics are less about finding space to attack and more about removing space and forcing mistakes. That allows the Eastern Europeans to make use of their scrum. For a great example, have a look at their demolition of Canada's scrum in their 18-9 win in November last year.
2. The Backs – or Lack Thereof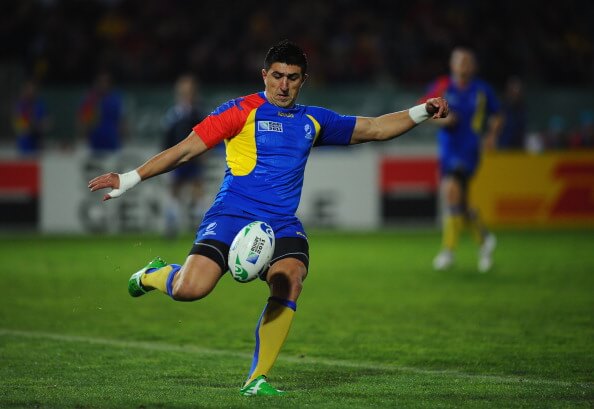 Compared to their forwards, Romania's backs lag quite a bit. What they lack in attacking flair, they make up with in aggressive defence – putting on the pressure to cause those errors the forwards rely on.
The Oaks will want more from their backs, though. There's only so far you can get without some attacking threats. That's especially the case when you have France and Ireland in your pool.
3. Catalin Fercu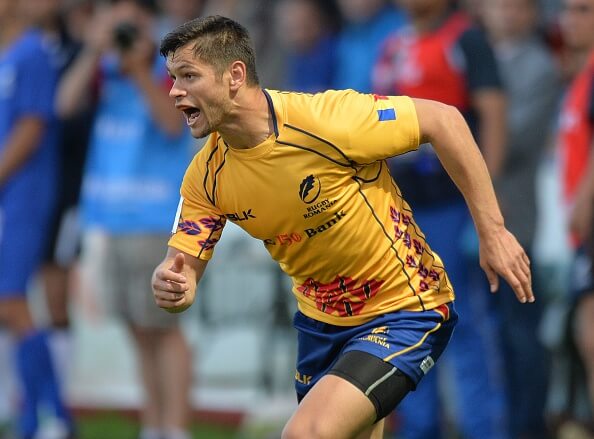 If the Oaks' backs are going to fire, it will be on the back of Fercu. The Saracens fullback is the only full time professional in the Romanian backline and he's used to performing in the Aviva Premiership with six starts for Sarries since he was signed last year.
Fercu is the closest the Romanians have to a try-scoring machine. He's known for his hat-trick for Bucharest against Bayonne in the Challenge cup and has crossed the stripe 28 times for Romania in his 79 games. England's a little closer for him than New Zealand, as well. It should be an easier trip for him than the 2011 World Cup, which he didn't attend because a fear of flying kept him off the 40 hour flight.
Romania will hope he does some serious flying on the field in this year's Cup.
4. The Form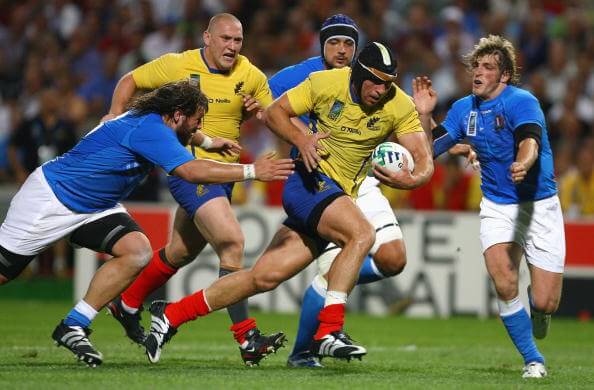 Romania have been a busy bunch of Rugby players. They've already run out for seven tests this year. Of those, they've won five. With a loss to their neighbours across the Black Sea, Georgia, and an out of character loss to Russia.
They also have good form with victories over Canada and Tonga in very recent memory, as well as close losses to Japan and the USA. While they are qualified at the bottom of their pool, they would have to be favourites over Canada and would also be eyeing Italy – especially in light of their strong recent form over Emerging Italy. With nine professionals playing across Top14, Aviva and ProD2, this team is being hailed as one of their best ever.
5. Mihai Macovei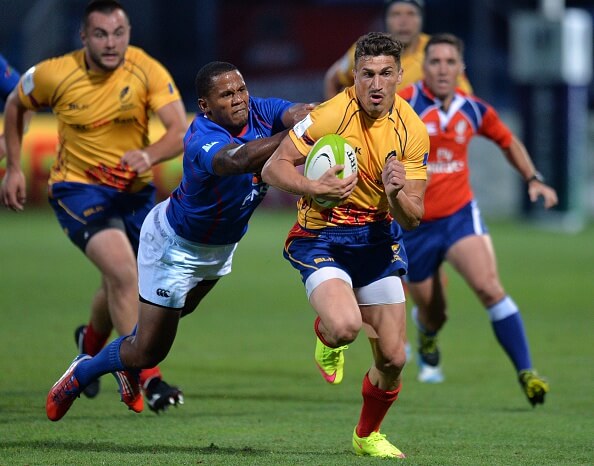 Romania will rely on their inspirational captain and flanker to drive the team around the field. The 62 test veteran will be a key element as part of the Oaks' 8-man shove as well as a link and support man for the backs – who will need all of the help they can get.
Macovei plies his trade in ProD2 with Colomiers and in his 62 tests, he has scored 11 tries. He's a good all-rounder and will be an important target in the lineout. However, his most important job is leading the defensive line and forcing the turnovers and errors the Romanians love to exploit.