This weekend sees the culmination of the Queensland Premier Rugby competition as the University of Queensland (Minor Premiers) take on Brothers in a replay of the Major Semi Final just two weeks ago. On that occasion a Taniela Tupou inspired Brothers outfit upset the Red Heavies with a 18-10 victory. UQ's win over Sunnybank, 32-31, last week sets what should be an epic encounter this Sunday afternoon at Ballymore.
The QPR in season 2016 has once again been a tremendous competition and all teams are to be congratulated on their contributions. In a season of disappointment and  disillusionment with Queensland Rugby, it is wonderful to see the passion that can still be driven by the game in this state.
One of these countless passionate fans is the "Waterboy", a highly regarded purveyor of grassroots rugby in South East Queensland. Waterboy has thrown together his "QPR Team of the Year" for 2016. So…over to you, Waterboy.
---
Let me start off by saying that I have not seen each team equally, but I have seen each team at least twice (except for GPS). My team is dominated by UQ but there are definitely a lot of good players that deserve mention also.
Front Row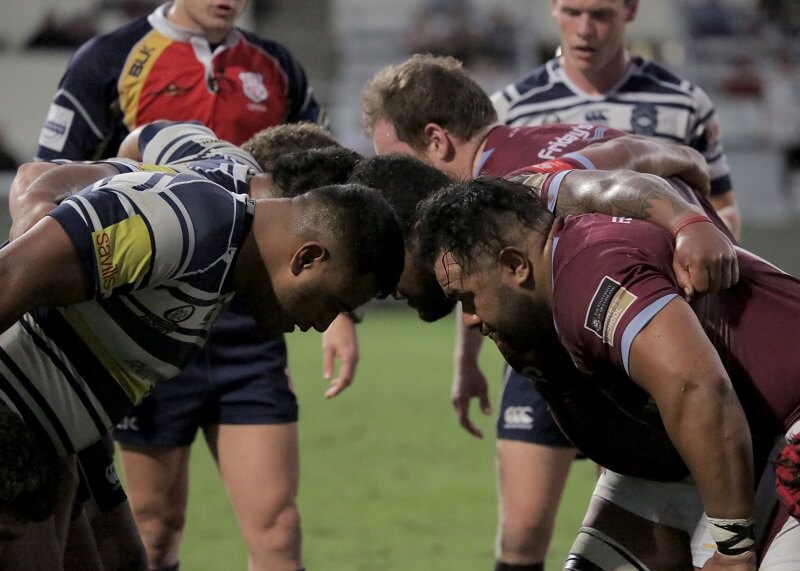 1. Feao Fotuaika (Sunnybank)
2. Tonga Ma'afu (Uni)
3. Pat Fepuleai (Uni)
Don't know much about props but Uni's scrum seems good as well as Sunnybank. Feao is a dominant ball carrier and defender and has caught my eye this year.
Second Row
4. Pat Morrey (Uni)
5. Rubin Fuimaono (Bond)
Morrey has played backrow also, but I'd have him as a lock. Morrey bagged 11 pies & Fuimaono was integral to Bond's pack-orientated gameplan.
Backrow
6. Tai Ford (Bond)
7. Jack De Guingand (Uni)
8. Jeff Faamausili (Sunnybank)
The whole Uni backrow could've been selected here, and Brothers Criff Tupou & Luke Beauchamp deserve mention. I've picked Tai Ford from Bond who was close to best on ground in each game I saw Bond in. De Guingand is a genuine pilferer who seems to have no regard for his body, always on the ball. Faamausali was crucial to Sunnybanks rolling maul & exit piece, taking strong carries and impressing.
Halfback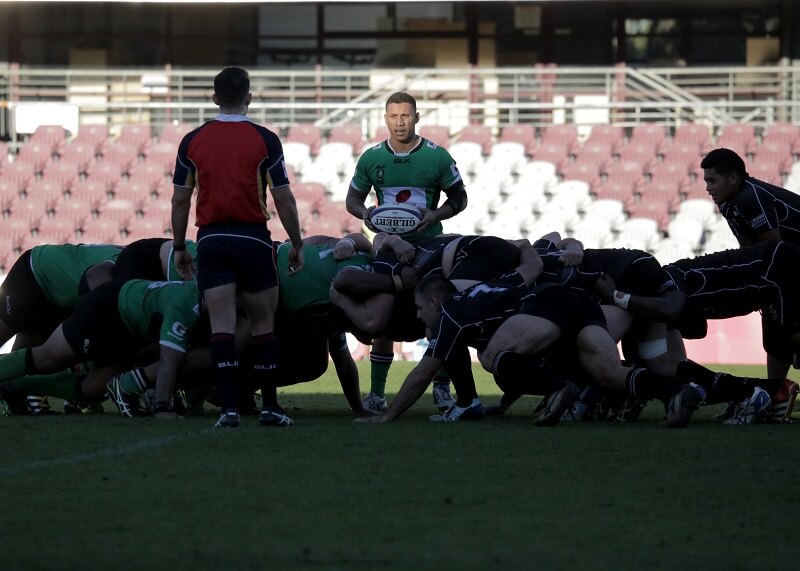 9. Issak Fines (Sunnybank)
No player was as crucial as Fines was to Sunnybank's success this year. Up-tempo fast play was structured around Fines, as well as counter attack with Fines dropping back to return kicks. He was outstanding.
Scott Gale (Uni), Nick Chapman (Norths) & Scott Malolua (Souths) deserve mention. Gale was on Reds duties for part of the season, Malolua was reliable as ever and Chapman was impressive as a half with a running game.
Flyhalf
10. Jake Strachan (Sunnybank)
Tough decision as Paddy James (Brothers), Teti Tela (Souths), James Dalgleish (Uni) also impressed but they didnt play the whole season at 10. Jake stepped up to Prem grade and was a running 10 who had a gun leg.
Centres
12. Nate Russell (Uni) & Duncan Paia'aua (Norths)
Can't split these 2. Both playmaking 12's who shoulder alot of the attack. DP was hot helping get Norths a few wins early, and Russell is becoming one of the best players in the comp.
Gendle (Brothers) is a defensive & bash it up 12 who put in a good year also.
13. Levi Aumua (Souths)
Hard to pick a 13, as most sides had alot of rotation in the position. Aumua was a strong runner with big upside. Hard to leave out Josh Birch (UQ) and didnt see enough of Tyrone Lefau (Wests)
Wings
11. Mitch Felsman (Brothers)
14. Tom Pincus (Uni)
Felsman (20 tries) is a no brainer. Must be the fastest player and the most lethal finisher in the QPR. Improved defence this year also. Pincus's boot is a radar, and also had a decent year in the try scorer stakes.
Mika Tela (Souths), Alex Gibbon (Norths), Waylen Skipps (Bond) also impressed. Chris Kuridrani (GPS) probably had a good year too.
Fullback
15. Tom Banks (UQ)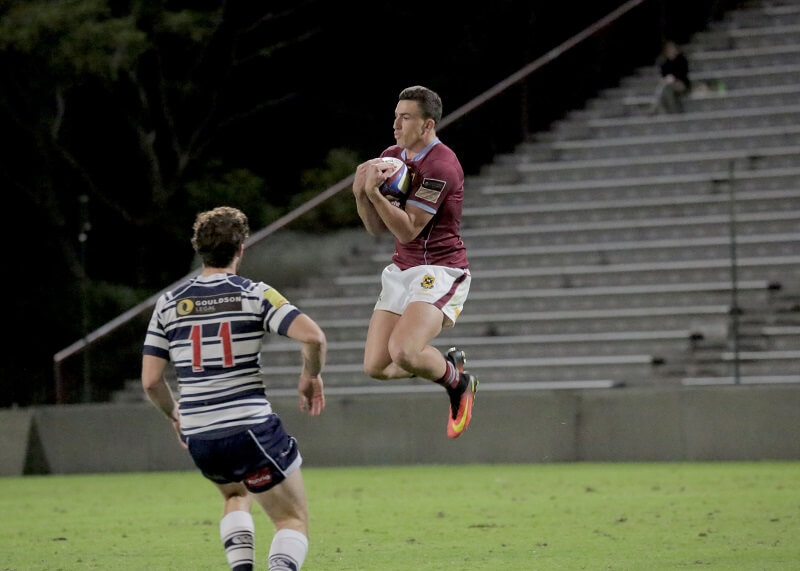 The elusive fullback had a great year with UQ and earned Reds call up and continued his top form there too.
Andy Muirhead (Souths) would have been a contender (injured), Jack Tuttle (Norths) and Junior Laloifi (S'bank) were beasts but didnt play enough games. Hagen (Easts), Hutchinson (Wests) we just didnt see enough of.
---
Dominated by UQ to be expected. Is there anyone that we've missed that played most of the season that anyone would pick?