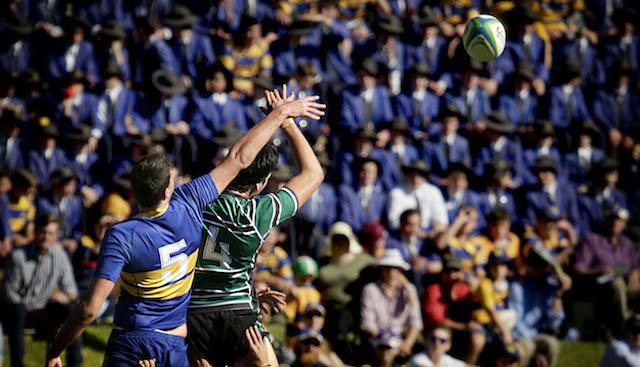 GPS Rugby 2015 rolls on through another week of fixtures.
Finally the cream is slowly but surely making it's way to the top of GPS Rugby, and the final ladder positions are starting to work themselves out.
Nudgee College, Southport and Churchie are flexing their muscles at the weigh-in, staring each other down before the heavyweight title fight really begins.
BBC are on the outside looking in, ready to swoop on whoever from the Big Three stumbles.
For the second tier, Round Three proved a painful reminder of what it takes to stay on top in a competition where only perfection breeds success.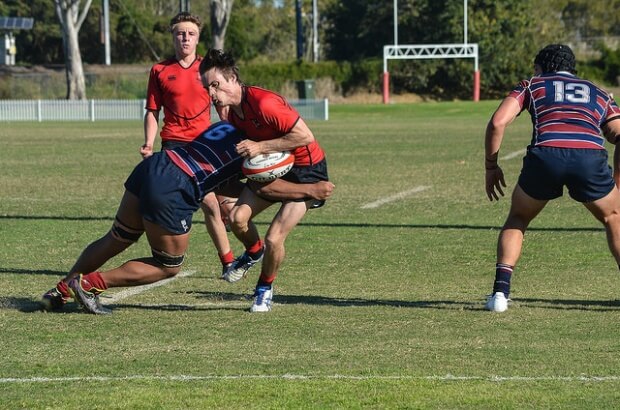 St. Joseph's Nudgee College suffered a number of injuries to their outside backs en-route to a 55-14 thumping of Brisbane Grammar School at Northgate.
Anglican Church Grammar School's elite 10-12 combination of Brodie Croft and Jayden Su'a ran riot over Brisbane State High School to win their match 39-0. Head to page four for TheKing's match report.
The Southport School proved their premiership credentials for 2015 by butchering Gregory Terrace 64-14 at Tennyson. Head to page three for HJ Nelson's recount attached to some classically brilliant photos.
To close out the round, Brisbane Boys' College (BBC) came from behind at halftime to beat Toowoomba Grammar School 26-20. TheKing completes his coverage effort with this Game of the Round on page two.
Thank you again to our contributing photographers HJ Nelson, Amanda Bloxsom and Holly Hope for their tireless work.
Green & Gold Rugby will be your home for GPS Rugby previews, news and reviews in 2015.
To hear it first, head to 'GPS Rugby News' on facebook for all the latest and greatest in GPS Rugby.
We again encourage you to join the official tipping competition here:  Official Green & Gold Rugby GPS tipping competition
To join, enter the competition number 10448, and password: greenandgoldrugby