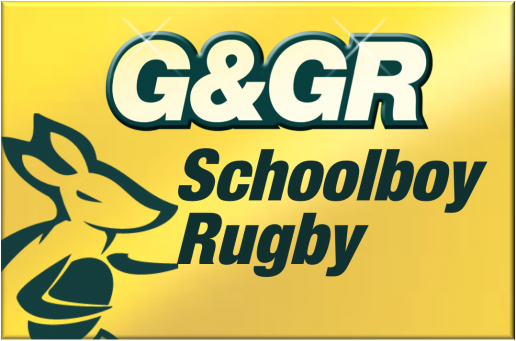 With school holidays in full swing, student report cards across the GPS will be getting opened. We thought it fitting to produce our own for this season's 1st XV teams.

Anglican Church Grammar School (Churchie)
Plenty of pre-season chat rightly saw this group as having a very good shot at the title, with young stars throughout the side. An opening round loss to Toowoomba Grammar quickly sobered many, and the results continued to go the wrong way for the men in blue and grey in their centenary year. Disjointedness was the order of the season – opportunities were regularly missed with poor team play, despite flashes of individual brilliance. The loss of Nigel Tanuvasa – a star in their round one loss – very early in round two to an ACL injury was costly, but not the death knell. Despite their talents, these men struggled to get the results they were after all season. Grade: C+
Brisbane Boys' College
With experienced coach Tom Barker at the helm for a second year and some sprinklings of real talent across the squad, BBC were rightly regarded as an underdog with some real potential. On their day, they had the potential to run with the best teams in the comp, but their depth was, well, shallow and only a handful of injuries would derail their campaign. Unfortunately for the men in green and after some promising form early on, these fears were realised. Wrecking ball Lolo Fakaosilea and workhorse captain Braedon Hood, among others, were sorely missed for much of the campaign, and despite keeping quality opponents honest for long periods in many matches, BBC just could not get the results when they were needed. Grade: B-
Brisbane Grammar School
What a year for the boys in dark light blue! Only a brave soul would have backed BGS to finish on top of the ladder at the beginning of the year but they have proven all the doubters wrong. Written off by many, Grammar were able to follow the example of superstars Sam Greene and Jack Cornelson as they picked off teams one by one throughout the year. After the loss to Ipswich Grammar away from home the year seemed all but over with TSS and Nudgee still to be played. This however only seemed to spur the Grammar boys on as they edged TSS in a thriller at Northgate and capped off the year with a clinical come-from-behind win in front of a shocked Nudgee home crowd. Greene and Cornelson are ones to watch in the future – keep an eye out for both in the coming years. Grade: A

Brisbane State High School
Oh how the mighty have fallen. A real disaster season for one of the more powerful rugby schools in the last 5 or so years with floggings at the hands of many. State High really lacked any firepower across the board and at times seemed as though they didn't even want to be out on the field. This side was consistently belted and out-muscled in the forwards, especially at the breakdown, causing mayhem and leaving no clean ball for the backs to work with. A few questionable coaching decisions including dropping the majority of Year 12's at the conclusion of the year have left a few schoolboy rugby followers scratching heads. A brighter future next year does however abound with a good showing in the 16A competition. Grade: D

Gregory Terrace
After plenty of pre-season talk, Terrace really failed to deliver on the promises that they made. They did manage to notch their first win in a GPS game in the last two years against a injury-depleted BBC side and look to be on the rise but seemed to have bitten off more than they could chew in the pre-season chatter. After rumours that they would make the 2012 Terrace v Nudgee game "the closest since 2004", Terrace were belted in every facet of the game by a much stronger Nudgee side, showing how much improvement they still have to do. In saying this, baby steps are the only way forward in a brutally strong GPS competition and in a few years time don't be surprised if Terrace rise back to the top of the ladder. Grade: C
Ipswich Grammar School
Well led by captain and Aussie Schoolboys prop Aaron Pleash, Ipswich found themselves atop the ledger for a number of weeks through the middle of the season. The only side to knock off eventual premiers BGS, Ipswich combined strong and efficient forward play with some great fire power out wide. A narrow loss to an excellent Toowoomba Grammar side in round seven characterised their final few matches, but their season was nonetheless solid with some sparkles. Grade: B+

Nudgee College
Nudgee consistently show why they are regarded as one of the best rugby programs in the country with exceptional 1st XV results on a yearly basis, and this year was no different. With the typical hard working forward pack accompanied by some extremely slick backs, lead by the 10-12 combination of Paddy James and Jack Tuttle, Nudgee were a tough side for anyone to overcome this year. The two losses at the hands of TSS and BGS in front of their home crowd are sure to scar a few of these boys as lost opportunities for a few years to come. Ill-discipline proved costly in both of these games and ended up costing them a premiership. However, they were an exceptional side with a few names to watch in the coming years. Grade: A-
The Southport School
TSS continued a string of strong results across the last decade; their rugby program is excellent, as evidenced by their consistent output of excellent players, themselves having been part of well-performing 1st XV sides. Their matches against the other best performed sides in the comp – Nudgee and Brisbane Grammar – were both epics of very high quality for a schoolboy competition. Some mid-season injuries to key men failed to stymie their play. TSS could fairly be said to have created fewer opportunities than some of their counterparts up the top of the ladder, though their capitalisation upon any opportunity offered was ruthless and skilled. A very good side. Grade: A-
Toowoomba Grammar School
Toowoomba Grammar gave the competition a real shake this year. Always a tough prospect at home (and ever more so in 2012), the men from Toowoomba also travelled well this year and represented a formidable foe not to be underestimated. Talent across the board, from front row to fullback (Aussie schoolboys 15. Jonah Placid a standout) allowed Toowoomba to keep score-keepers busy. A close home loss to Nudgee was a bitter pill to swallow, though similarly a patient and clinical undoing of Ipswich Grammar saw some excellent and considered rugby from a young side. Watch this space as they continue to grow and improve their rugby program up the range.  Grade: B+
So that gives us a rank order largely analogous to how the competition table ended up:
Official Table
RANK
Our Report Card
BGS
14
1
BGS
A
IGS
12
2
NC
A-
NC
12
3
TSS
A-
TSS
12
4
IGS
B+
TGS
10
5
TGS
B+
ACGS
5
6
BBC
B-
BBC
3
7
ACGS
C+
BSHS
2
8
GT
C
GT
2
9
BSHS
D
Think we're wrong? Too generous? Too harsh? Have a rank and/or throw it in the comments.
And finally, a supporters' highlights video of the competition 'Grand Final' between Nudgee and Brisbane Grammar. We posted one for the pundits a week or so back – less highly produced but more match footage. This is the fun one. Enjoy.
Words by Sam Phillips and Robert Matthews.
.
.
.
.
.
.
..
.
The Lions mauled the Waratahs in Johannesburg 55-36 in front of an adoring home crowd, scoring eight tries to five. They were superior in most facets of rugby and were it not for some of their own blemishes they would have won by 40.
With injuries to Wallabies Skelton, Foley and Phipps in the days leading up to the game the visitors were never in the lead and never looked likely to win.
First half
There was another pair of tries when Ackermann got the second Lions' maul try and scrummie Lucas put Hooper
Halftime score: Lions 33 – Waratahs 24.
---
Second half
The Waratahs scored two of them – McDuling from a goal-line ruck and Folau from a sparkling individual try after the siren.
Final score: Lions 55 – Waratahs 36.
---
The wrap-up

It was a poor effort from the Tahs who were off the pace of the game too often, and their technical deficiencies in the set pieces, mauls and contestable rucks were glaring.
---
The Game Changer
Two r=tries in 3 minutes The game was .
The G&GR MOTM
Scrummie Cronjie took h
Wallaby Watch
Not many watter.
G&GR Man of the Match Jaco Kriel reaches out for David Horwitz
---
Score & Scorers
Hurricanes – 38
Tries: N. Laumape (1′, 53′), B. Barrett (6′), J, Barrett (11′), W. Goosen (30′), M. Abbott (35).
Conversions: J. Barrett (2′, 7′, 12′, 37′).
Waratahs – 28
Tries: N. Hanigan (17′), B. Hegarty (41′), J. Gordon (46′), A. Kellaway (70′)'
Conversions: B. Foley (18′, 43′, 47", 71′).
Cards & Citings
Yellow Card
Hurricanes – B. Barrett 17′ – (deliberate knock down).
Red Card
Hurricanes – B. Barrett 77′ – (deliberate knock down).