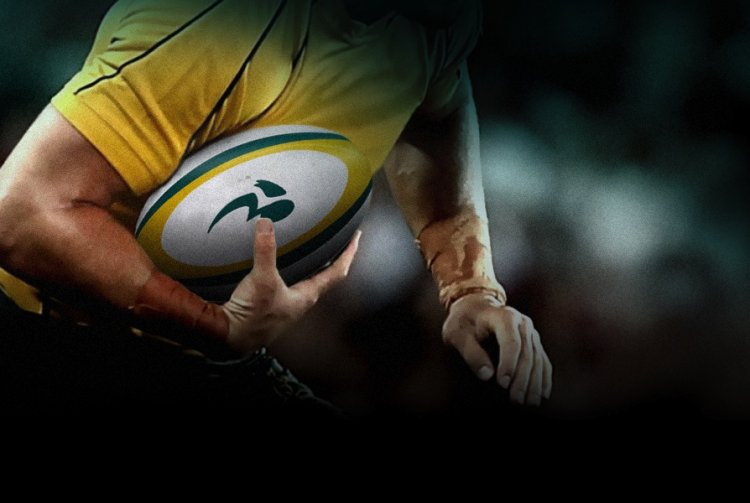 The Quade Cooper saga is over for at least another year. He's signed on the dotted line with the ARU for the next 12 months.
So suck on that you Parra fag…. muppets! Not that they would have seriously contemplated he'd have been playing for them next year. Surely?
After the 2011 RWC, well who knows? I guess his price will head north if his potential keeps being realised.
You can imagine that when we win the Rugby World Cup in Enzed next year on the back of his game management, a small remuneration increase would be anticipated?
If that was the case (that we actually win the thing) the mungo's won't be able to afford him anyway.
It's the big euro offers from France that will be our main threat.
The timing of this announcement is a boost for the Wallabies just prior to tomorrow's test.
I doubt it would have been a distraction for anyone (apart from JO'N and Nuci that is) but it's good to get it out of the way.
Previous media speculation suggested this contract could be worth upwards of $600,000 p/a – a nice little earner if true.  The Parra offer was allegedly $500,000.
QC could become one of the alltime greats if he stayed in the game in Australia (and didn't read his own press).
The idea of him and JO'C combining at 10/12 when Gits does a runner makes me salivate.
At least this little saga has provided plenty of fish and chip paper for the daily's….
QC said "I wanted to stay and I wanted to bring it to a head now because these negotiations have taken time – but that's to be expected because we're talking about my future.
"It was time to bring some certainty to my future and now I can focus on what's approaching, including the 2011 Rugby World Cup."
JO'N said "Quade is a genuine talent who is still at the front end of his career.
"He is part of the nucleus of young players we have seen mature quickly under the guidance of coach Robbie Deans and we believe Quade is important to the Wallabies moving forward.
"Last week against the Springboks we saw what this side is capable of in ending a 47-year hoodoo on the high veldt of South Africa.
"We hope to see further evidence of that development tomorrow night.
"Reaching an agreement with Quade is also further evidence that we don't lose to rugby league players that we want to keep."
Robbie Deans added: "Quade's decision to remain in Rugby allows him to continue with his development as a player in our environment, where we have no doubt he has a lot more to offer in the build up to next year's Rugby World Cup."
I said "Now back to the rugby"….