The Argie Test got a shithouse crowd on the Gold Coast. So why did it happen and what can we do to make sure it doesn't happen again?
Instead of whinging about it I have decided to sack up and find a solution to the problem.
The quest for narrative
Narrative is one of those wanky words thrown about by flowery sports columnists, and the occasional blogger who thinks he's smarter than he really is (cough cough).
But sometimes that shit matters, and last weekend's game on the Gold Coast was a prime example of this. Yeah the crowd was terrible (just over 14,000), but as I will explain I'm not sure we can really blame the locals too much.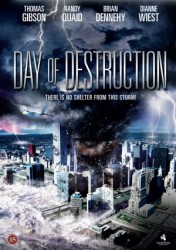 Every home test needs to have some meaning, a back story, a place in the overall narrative of Australian rugby. Look at the matches we have played so far this season: the French tests were the Wallabies first outing for eight months or so, with new players, combinations and fresh hope for the coming season. The Bledisloe is, well, the Bledisloe, and the Boks are the second best team in the World who we have a rich and competitive history against.
Which brings us to the home Argie test, which has been played in this spot for the past few years. Each of these games have been off the back of Bledisloe disappointment, which has put us out of contention for the Rugby Championship and deflated each and every Wallaby supporter around the country.
So what is this game about? We have nothing really to play for, and no history or rivalry with Argentina (how many current Argie players can you, a rugby fan, name? If you get five you are doing well I reckon). It's a nothing game played for nothing by blokes we don't recognise. So can you blame the good folk of the Gold Coast for not turning out in big numbers?
Obviously there are other issues around advertising, promotion, weather, transport, NRL and AFL finals etc. that contribute to the small crowds and TV ratings. But the overall issue, in my view, is the fact that this game means nothing in its current form.
Time for a redraw?
The ideal outcome for the home test against Argentina is a complete rescheduling, so it is played before the first Bledisloe Cup match. This would work brilliantly for the Wallabies, as it gives a nice lead-in fixture to get back into the swing of test rugby after the Super finals and it would give this game an instant place in the rugby puzzle- a Bledisloe dress rehearsal against physical (but ultimately lesser) opposition.
But that would mean that the game between NZ and South Africa would be brought forward, and I'm not sure that is a realistic possibility. So I am not holding out hope for a new draw next year.
So the ARU is left with a fixture that is up against the NRL and AFL finals that is a bit of a dog to begin with (unless we start beating the Kiwis and are right in RC contention). They have a few options here in terms of both location and timing.
Afternoon delight
They can try and wring the best crowd possible by taking it to the heartland- either Sydney or Brisbane, and play it on a Saturday or Sunday afternoon at a smaller stadium. They could probably get 25-30k to the SFS with good promotion, though issues with ground use and TV timing could be hard to work through.
The second option is to rotate this fixture through the second-tier locations, again maybe looking at an afternoon game to avoid a direct clash with AFL or NRL finals. AAMI Stadium in Melbourne would be well-suited, nib in Perth or Canberra Stadium would be good too.
Ultimately whatever way you swing it this game is never going to amount to much in its current format. You will struggle to get big crowds wherever you go, simply because the game means nothing and the Pumas have no mainstream recognition, and the timing only makes things worse. So if we can't pull off a reschedule, the ARU has to swallow its pride somewhat and think a little outside the square.
What do you reckon? Is it possible to turn this dog into a princess?