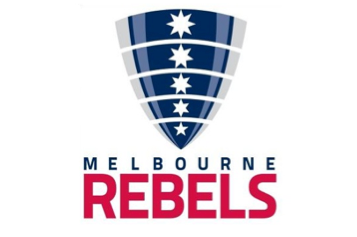 The last time Sir Richard Hugh McCaw KNZM and Stirling Austin Mortlock AM met was in 2009, on a February night at Canberra Stadium, when the Crusaders travelled to take on the Brumbies. Since then (the Brumbies won 18-16), the two followed similar paths, building on the unquestioned legacies they have had on this sport in their countries.
Those paths cross again in Melbourne on Saturday night.
Stirling, of course, would move on from the Brumbies, using his unmistakable leadership skills and natural charisma on and off the field to put the Melbourne Rebels on the rugby map. Richie, as one prefers to be known so as to mingle with one's subjects, would earn the ultimate honour, becoming the second All Black to lift the precious William Webb Ellis trophy in 2011, exorcising 24 years of Kiwi failure in the process. Unfortunately, what also joins the two now is the spectre of injury. Both players made their debuts for the year in last week's round off the bench, Mortlock not having played since the end of Super Rugby 2011 with injured calves, McCaw plagued by foot issues since he lifted the cup on that famous day in October. While both are past their storied primes – their long layoffs from injuries are enough to suggest that – it will be great to see two absolute legends of the game meet again, perhaps for the last time.
It should be an interesting game down south this week. While recent form, and, some may suggest, common sense, would dictate a smacking is about to be delivered to the home side, history between these two sides has seen the results a lot tighter. This is the first meeting between these two sides for points, but they have played twice in pre-season matches, both finishing 19-14 to the visitors. Coming off two wins within a single try, their good form may be deceptive.
The Rebels, meanwhile, are coming off their best performance in their short history against the Bulls – a performance that, as good as it was, still resulted in a loss. Kurtley Beale was a revelation at 10, showing enough footballing smarts and freakish talent to dampen any hope of James O'Connor nabbing that number, for province or country, for the time being. His input seemed to free up the forwards to play to a structure, which in turn gave the backs more opportunities to score. The Rebels don't surpass 60% possession often, but they did against the Bulls. Still, it would take a brave, skilled person to predict what Rebels side will turn up this week – something that, if you've seen your intrepid reporter actually play football, you would know I am neither – but they have traditionally struggled to back up a good performance.
TEAMS
MELBOURNE REBELS
1. Nic Henderson, 2. Ged Robinson, 3. Rodney Blake, 4. Cadeyrn Neville, 5. Hugh Pyle, 6. Tim Davidson, 7. Michael Lipman, 8. Gareth Delve (c), 9. Nick Phipps, 10. Kurtley Beale, 11. Cooper Vuna, 12. Lachlan Mitchell, 13. Mitch Inman, 14. Mark Gerrard, 15. Julian Huxley.
REPLACEMENTS: 16. Adam Freier, 17. Jono Owen, 18. Al Campbell, 19. Ryan Hodson, 20. Nic Stirzaker, 21. James Hilgendorf, 22. Stirling Mortlock.
Michael #lipdogg Lipman is a big in for the Rebels, replacing Jones, who is on holiday for two weeks. Davidson moves to the other side of the scrum to set up a contest between the Dogg and Richie McCaw. Julian Huxley replaces Richard Kingi, who picked up a hamstring tweak in training. Nic Stirzaker comes on to the bench.
If he plays, Rebels hooker and Eternal President of the Rebel Army, Adam Freier, will earn his 99th Super Rugby cap.
CANTERBURY CRUSADERS
1. Wyatt Crockett, 2. Corey Flynn, 3. Owen Franks, 4. Luke Romano, 5. Samuel Whitelock, 6. George Whitelock, 7. Richie McCaw (c), 8. Luke Whitelock, 9. Willi Heinz, 10. Tom Taylor, 11. Zac Guildford, 12. Dan Carter, 13. Robbie Fruean, 14. Sean Maitland, 15. Tom Marshall.
REPLACEMENTS: 16. Ben Funnell 17. Ben Franks 18. Tom Donnelly (Ross Kennedy) 19. Kieran Read 20. Andy Ellis 21. Ryan Crotty 22. Israel Dagg.
Richie McCaw joins Luke and the Whitelocks at the back of the Crusader scrum for the first time since winning Bill. Ben Franks, born, hilariously enough, in Frankston, returns to his hometown. Sexface Dagg starts off the bench.
DETAILS
This game will take place at AAMI Park, Melbourne, on Saturday at 7.40pm, broadcast as always on FOX Sports 3 and 3HD.
These two teams have not met before at Super Rugby level.
They have met twice in pre-season matches, the Crusaders winning both times. The last time they met, the Crusaders defeated the Rebels 19-14, at AAMI Park in Melbourne.
The man in the middle is Jaco Peyper. James Leckie and Will Houston are assisting, with Matt Goddard watching the TV.
GAME BREAKER
Michael Lipman has been one of the Rebels' unsung heroes in his time with the club. A tireless but quiet worker, he has, with Gareth Delve and Jarrod Saffy (now replace by a revolving cavalcade of stars), created what is perhaps the Rebels' first true strength – the back three of the scrum. Lipman is uncontracted for next year, and will never get a better chance to cement his place for 2013 than taking on the master from Christchurch.
Richie McCaw is starting his first match for the season, so will likely be a little rusty, and lacking match fitness. Unfortunately for the Rebels, a rusty Richie is still a damn good rugby player, and he will be instrumental in stopping the Rebels from making quick breaks out of set pieces, where they scored three tries against the Bulls. The Rebels cannot afford for this to happen as locking up the midfield only leaves the wings as areas to break the line – areas the Victorians are notoriously average defending.
Lipdogg will have to play the game of his life to combat Sir Richie, and it couldn't come at a better time for the Englishman.
FEARLESS PREDICTION
The Crusaders should be too good, but with a record crowd tipped to see the Melbourne side (presale tickets are the highest they've been since the debut match), I hope that they can put in an encouraging performance to give the uninitiated in the crowd reason to come back. If the Rebels can take another couple of bonus points from the Crusaders, then that's great, but it's still another loss.
There is a chance, however remote, that the Victorians could get up, but they will need to play out of their skins to have a shot.
I hope last week's game has made them angry.
Crusaders by 5.