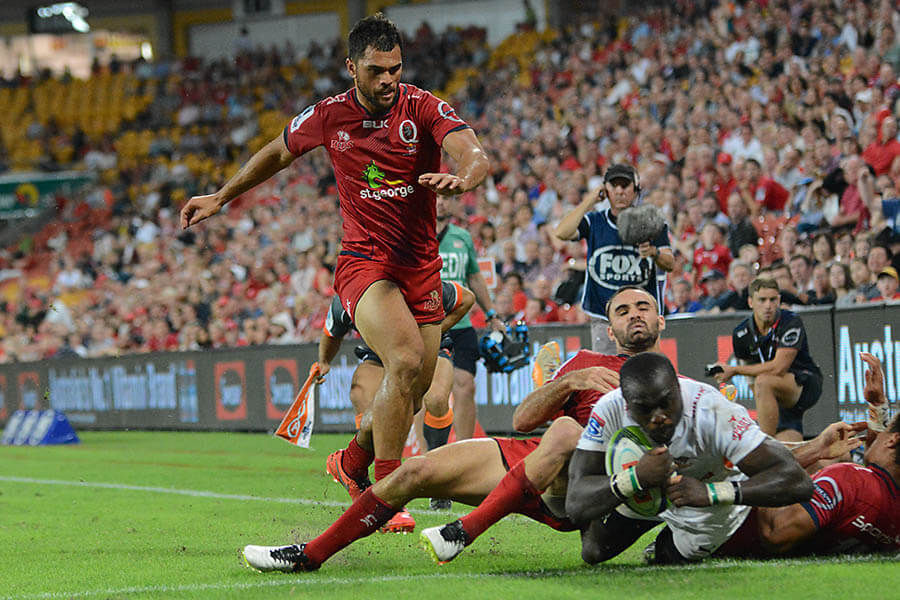 In Super Rugby it doesn't take long before phrases like 'crunch game' and 'must win' start to get thrown around. The Reds are one from three and need a win on an around the world trip to keep in touch of the front runners. One win from five games is not going to do that. On the face of things the Lions game looks the less likely game to give them that win but… and it's a big but, the Reds generally go alright against the lions.
The Lions have won the last two games but the margin in these match up has never been more than eight points. It's a small fact to hold onto but some of us are looking for anything to hold onto.
It ignores some other facts like;
The Reds haven't won away from home since 2015
The Lions have won their last seven at home averaging 47 points per game including 15 against the Tahs.
And the big one. The Lions know their style of play and have embraced it while the Reds are still figuring it out.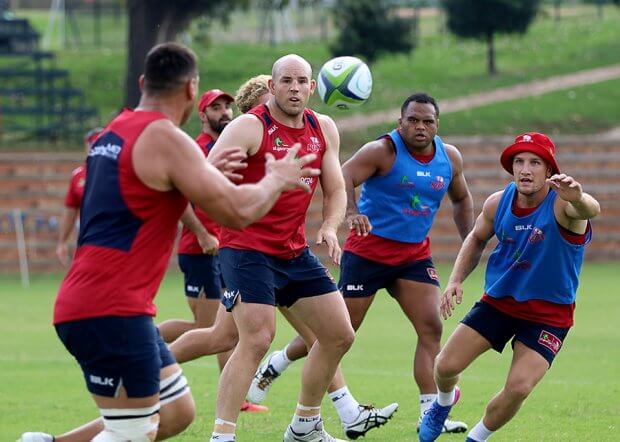 Elton Jantjes v Quade Cooper
I've never been a fan of Jantjes, it's probably the stupid haircuts, but you can't deny his talent on a rugby field. Coopers talent is also undeniably but the glimpses of it a few and far between. Granted Cooper is settling into a new backline but their is talent all around him some might say more talent than in 2011 when he won the Super Rugby title. If he gets his shit together and his dodgy knee holds together he's more than a match for direct opponent.
Faf de Klerk v Nick Frisby
Now Faf is a guy I am a fan of. I like his name, Faf. He has a great rugby mind and can spot stuff others don't see. I like how small he is but also his fearlessness. Frisby is a talented guy too. But a different style of half back to Coopers great partner Will Genia. While Genia's passing was his real strength Frisby has been used to the play being centred around him and not his flyhalf. Frisby has made all the right moves but his pass accuracy has let him down so far. You see it time and again in the reds team, not just with Frisby. In fact in al the Aussie sides. Players stopping, reaching back, reaching up or down to catch balls. If Frisby can get a little more accuracy around his pass and let his natural running game loose just a little I think the Reds will look a lot better.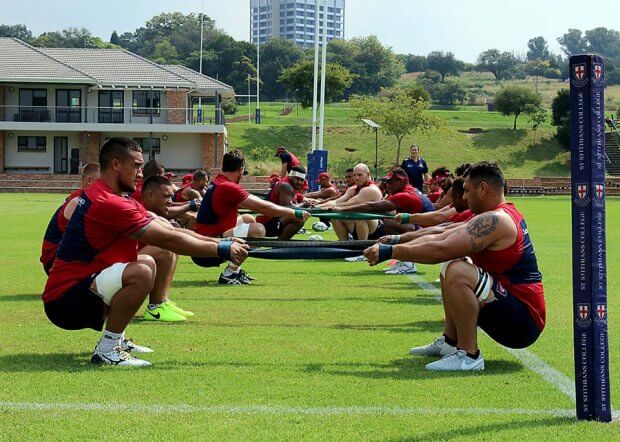 Fearless Prediction
I love where the Reds are heading but they are no where near there yet. The lions on the other hand have arrived and are just tweaking things around the edges. The Reds won't win this.
Lions by 12
Lions
1. Jacques van Rooyen
2. Malcolm Marx
3. Ruan Dreyer
4. Andries Ferreira
5. Franco Mostert
6. Jaco Kriel
7. Ruan Ackermann
8. Warren Whiteley
9. Faf de Klerk
10. Elton Jantjies
11. Courtnall Skosan
12. Rohan Janse van Rensburg
13. Lionel Mapoe
14. Madosh Tambwe / Sylvian Mahuza
15. Andries Coetzee
16. Robbie Coetzee
17. Dylan Smith / Corne Fourie
18. Johannes Jonker
19. Lourens Erasmus
20. Kwagga Smith
21. Ross Cronje
22. Jaco vd Walt
23. Harold Vorster
Queensland Reds
1. James Slipper (C) – Bond University
2. Andrew Ready – Easts
3. Sam Talakai – Brothers
4. Rob Simmons – Sunnybank
5. Kane Douglas – Norths
6. Hendrik Tui – Norths
7. George Smith
8. Scott Higginbotham – Wests
9. Nick Frisby – GPS
10. Quade Cooper – Souths
11. Eto Nabuli – GPS
12. Duncan Paia'aua – Norths
13. Samu Kerevi – Souths
14. Izaia Perese – Easts
15. Karmichael Hunt – Norths
16. Stephen Moore – University of Queensland
17. Markus Vanzati – Souths
18. Taniela Tupou – Brothers
19. Lukhan Tui – Souths
20. Adam Korczyk – University of Queensland
21. James Tuttle – GPS
22. Jake McIntyre – Sunnybank
23. Chris Kuridrani – GPS