Mark the day. 23 October 2018. This is the day that Brad Thorn finally got his way. This is the day that Quade Cooper did not get his way. This is the day that, for better or worse, will define a large part of the Thorn legacy at Ballymore. But ultimately, today (and the preceding 24 hours), is the day that proved Brad Thorn right.
Before everyone replies to tell me that this is just an absolute character assassination of Quade, or that I have it in for him or some other some such guff, let me put this on the record. Quade Cooper at his best is one of the most electric players I have ever seen. His 2011 season, in particular his semi-final performance still gives me goosebumps when I watch it back.
So please, read on and form your own view. Like most of you, I don't have inner sanctum access or direct lines of contact with any of the players in this drama, but if you look at the years of media, the pieces, the interactions, you can form some conclusions, and these are mine. I'm going to look at a few aspects here; firstly, the type of team that Thorn wants to operate and how Cooper was never properly going to fit into that, and second, whether the actual performances on the park would have warranted a break to that approach.
We all remember the statements back in February from Brad Thorn, words like "change of direction", "game management" and "decision making" were used as he made it clear that he had no intention of playing Cooper in Super Rugby in 2018. Thorn was the rookie coach in town and word on the street was that his reputation as a no-nonsense player who believed deeply in team culture had followed him to coaching.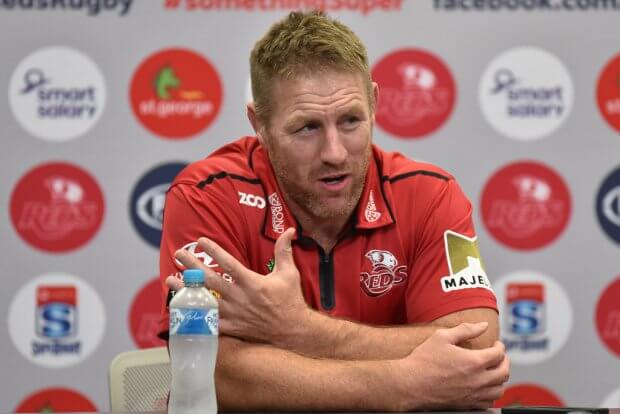 Of course, there is the backstory of personal history between the two dating back to their Bledisloe clashes, but does anyone honestly think the QRU board would have tolerated Thorn telling them that he didn't want to pick Quade because he was angry about something that had happened many years before? He would have been laughed out of the boardroom.
Given the types of teams he had played for over his illustrious career, anyone who was surprised by this clearly didn't know anything about the bloke. Broncos, Qld Origin, Crusaders, All Blacks. None of them strike me as teams that tolerate anything less than one hundred percent buy in from everyone and clearly this was what Thorn wanted to instill into a Reds team that frankly had looked like it had given up at certain times over the previous 2-3 seasons.
Now by all appearances Quade seemed to take this on the chin and tried to be the better man in the situation. He initially chose not to react negatively and said he would continue to pursue a path back to the Reds via club rugby. And by all reports he was a great clubman, supporting the team, training hard, working with the juniors. All the while as the Reds season, whilst improving, reached no great heights, especially in the backline.
The tandem of Jono Lance and Hamish Stewart struggled at times whilst also showing glimpses of what could be. Certain sections of the public grumbled. That having Quade back would drive up the dismal attendances. That the Reds would win more if he was there. That Thorn was out of his depth and had botched the first big call of his coaching career. Thorn stood firm and Cooper did not come within cooee of the matchday 23.
Remember that Cooper was not the only one to be shown the door completely or moved down the pecking order. Nick Frisby got the message and went to France, and Andrew Ready battled on but was almost a non-factor. And of course, Karmichael Hunt was persona non-grata for other reasons, but at the core of it, it was essentially the same issue: CULTURE. Late in the season James Slipper fell foul of Thorn, but he is really the only one who might have been hard done by, as much as I understand the reasoning for it.
There have been stories and rumours of Cooper never having really fit in at the Reds, even during the heady days of 2011-12. I vividly remember there being an article that said then-coach Ewen McKenzie gave special treatment to Cooper in terms of tolerating his burgeoning use of social media pre-game. There were well publicised brushes with the law that were mostly, at least in todays terms, ignored.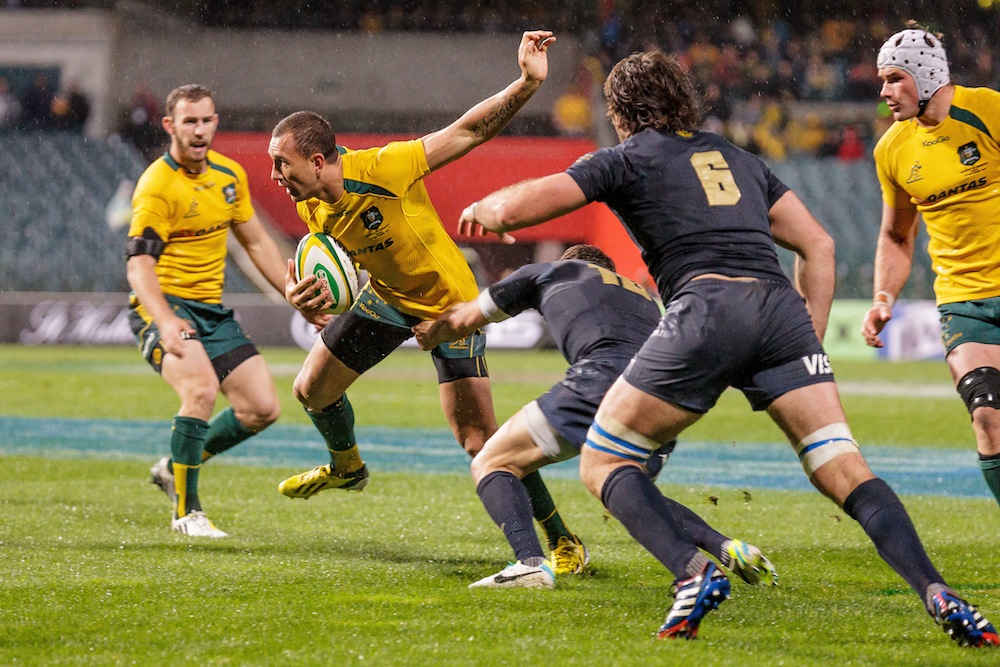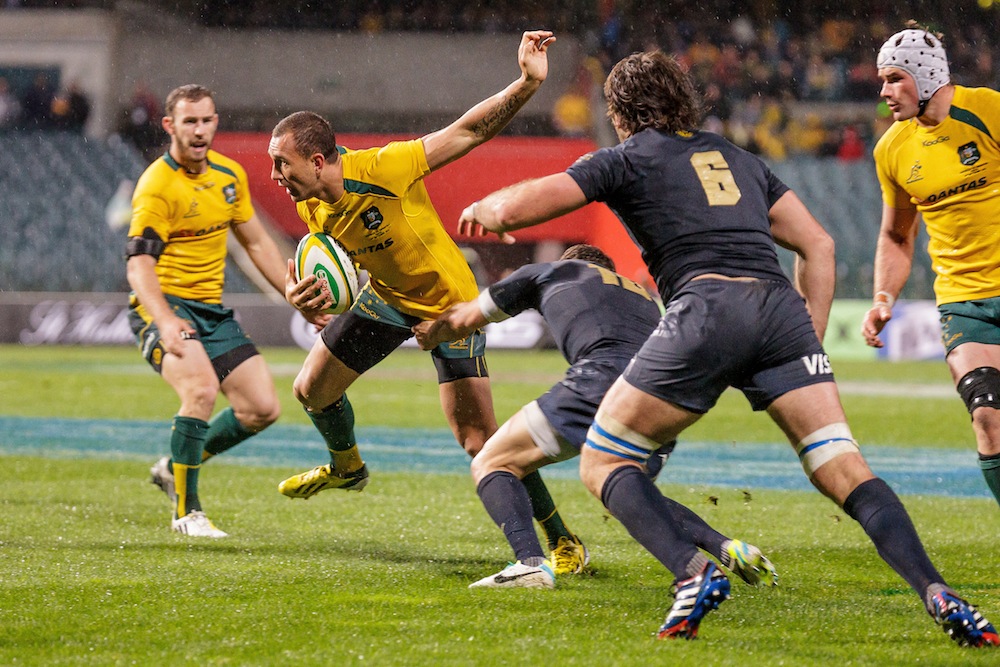 It was then that it was starting to reveal that maybe, just maybe, for all the talent and results he brought in, that it was being balanced out by attitudinal issues. While some might tolerate it to a degree when things are rosy, when they aren't things can get pretty sticky fast. Take a quick look back at the Reds of 2017, which Cooper was part of. There were occasional glimpses of something but large chunks of ineptitude, and the appearance to outsiders that many players, Quade included simply weren't putting in.
This is ultimately what got Thorn the job. He had the vision of creating something akin to what he had experienced as a player, and who can blame him. He was part of some mythical cultures in sport over the last 15 years plus, and he would be mad if he didn't want to try and instill that in the Reds. In Quade he saw a senior player who in his view would not fit into that culture and while you might be able to work with a kid and build him up I suspect there were no indications that there would be anything other than the perception of the 'all about me' reputation Quade has.
Rightly or wrongly, that is how he is perceived and that simply wouldn't work. Just ask many of the All Blacks who suddenly never played for them again after that infamous South African tour, or the amount of talent Steve Hansen has ignored there simply because there was a view that they were not team first.
Modern professional rugby can be mercenary at times, but it seems few people like it when the clubs make the hard decisions. When a player flees overseas or to another club it's often seen as their right to take their labour. Frankly it works both ways and rather than passive aggressively posting about your work ethic on Instagram perhaps he should have moved on months ago.
Roll forward again to the start of the NRC. Rumours abounded about whether Cooper and Hunt would even be picked in the squad. To be frank, I didn't see the point if neither of them weren't going to wear a Reds jersey again. But at some point, I suppose the City management had to make a call about chasing wins and given Thorn wasn't coaching they got the green light, and to be fair both of them played fairly well, Hunt being more consistent. In the end though City still missed the finals and an opportunity to expose another young 10 to increased competition levels was lost.
Which brings me to yesterday. When any façade of being a team player went out the window, and Quade was just Quade. I can't compare what he must have felt in February when he was told he wasn't needed by a team he has won titles for but for him to react in the way he did just shows the true colours. One assumes that the post was made just after the ink had finally dried on the Rebels contract and that he would have been happy about it but to act like that is simply poor. Does Dave Wessels now need to worry that if he drops Quade that he will throw his toys out of the cot again?
The next point is the on field performance of Cooper over the years. I would argue that he is not close to the player he once was and that in truth, while a very, very good footballer, is a reputation built in part on being a member of the Reds in the 2011-2012 golden age, and that since then, has been little more than a slightly above average player.
When you look at the Reds team from that period there are a number of very good players (and some average ones) who all happened to have the best seasons of their careers over that time period. Will Genia, James Horwill, the Fainga'a twins, Digby Ioane, Rod Davies, Ben Daley, and the list goes on and on. There is no doubting the role of Cooper in this period or his importance to the way the Reds played over that time, but the point I am making is that he was one cog in that, and arguably a vital one at the time.
This was a team that played the way I think Quade likes to play; open, wide, expressive rugby with few structures and the ability and willingness to attack from anywhere on the park. He plays very well when the rest of the team is going well but often struggles to ignite or drag a team up when the team is up against it.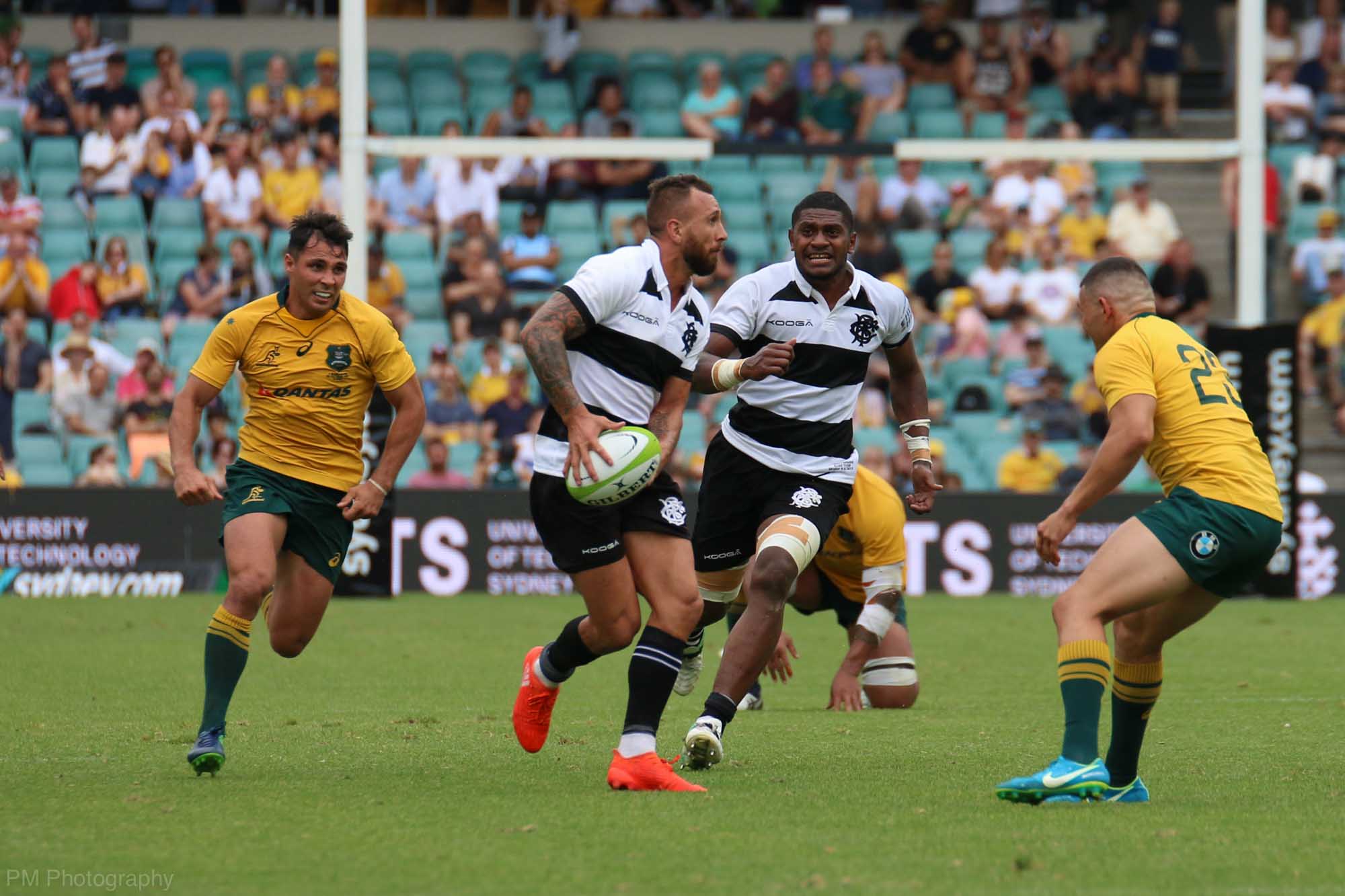 When Quade returned from his relatively unsuccessful stint in Toulon and his brief excursion into the 7's game, there was a genuine buzz from some in the rugby community that he was the cure to the ills that had befallen the Reds and also that attendances would rise because kids would be excited to see his 'razzle-dazzle' on the park. Both of these turned out to be complete and utter tripe. The 2017 team won precisely one more game than the season prior while average attendance fell by round 4,000 per game.
This was something I never understood in the whole process of Cooper's return. Hype does not win games, bums on seats don't win games. I get there has been a pretty bad financial cloud over the Reds for a few years but gambling on someone and seeing attendances go backward probably gave Thorn a fair amount of latitude when it came to his decision.
I recall the boos ringing around Suncorp as inept performance after inept performance was dished up, and worse the team appeared to give up at times. Now it would be unfair of me to put all of that on Quade, but in such a key position, if he was the player in 2017 that he was in 2010-2013 then wouldn't there have been more results. No, the errors that were tolerated in early years because they were glossed over by the results now stood out as the team seemed to trudge off week in week out.
Even this year, as the worlds highest paid park rugby player, the hype just wasn't borne out by the actual results. Souths were performing pretty well at the top of the Qld Premier Rugby ladder until a late season slump saw them slide down slightly. Coincidence or not, this slide fairly neatly coincided with the addition to the team of fellow exile Hunt, who wasn't wanted by Norths after his scrapes with the law.
I saw Cooper play in at least five of the club games, so while not exhaustive, a fair sample size of the season. The games I saw he was very good, as you would expect in that situation, but still the errors he would make in Super Rugby followed him. Not finding touch, kicks out on the full, behind the back passes that missed when a regulation one would have done.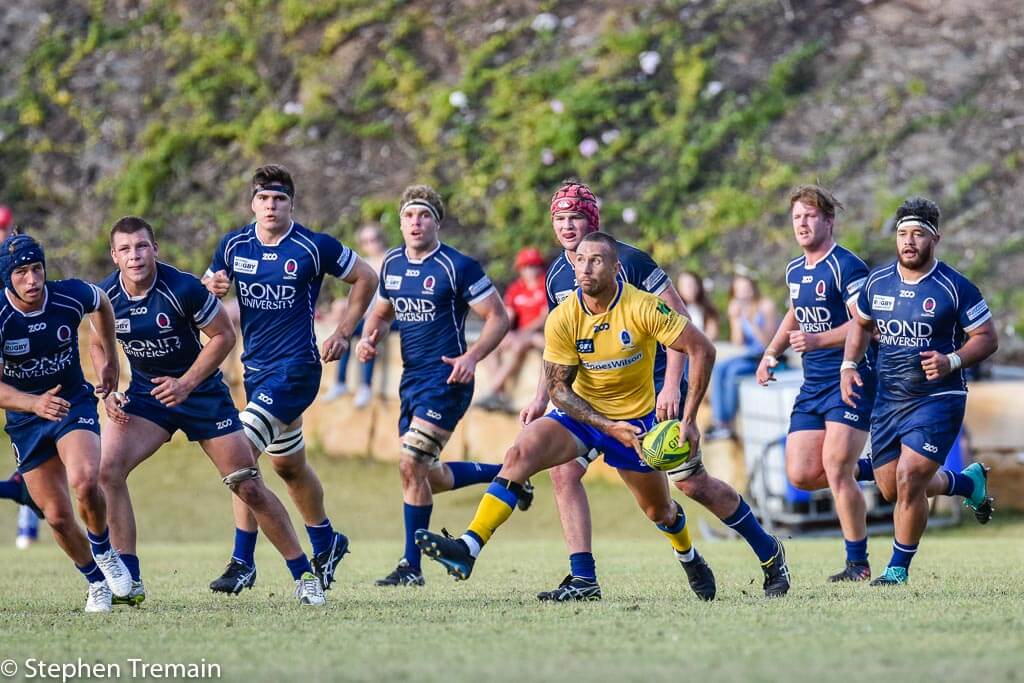 I happened to mention this on Twitter, without actually tweeting at him. He must have seen it, because he thought to reply with a bunch of laughing emojis. The thin skin he must have had to bother with a no one like me goes to the heart of him. Seemingly more interested in being pumped up by his followers and mates on social media than anything else. I think I even said he had played well but, in his eyes, he only saw criticism.
The minor semi-final was a case in point and really encapsulated Quade. The option of simple shot at goal that would have put them 2 in front with around 10 minutes to play. Instead a crossfield chip that was about an inch too long and ultimately Souths are knocked out. A game manager would not do that. A team player would not do that.
I guess the point of all of this is that while the decision to completely cut ties with Quade Cooper was tough, it was absolutely the right call. I am positive it hurt Quade to have it happen to him, but it was clear that instead of trying a guerrilla campaign via social media to force his way back into the squad he should have been looking elsewhere.
I don't wish the bloke any ill will at all. I hope he thrives in Melbourne and can force his way back into the mix at Wallaby level as a viable option to Bernard Foley. Ultimately, he is just one man, and I stand firm in my view that Brad Thorn was absolutely right to not cave in, to make his mark and cut him loose. What Thorn is trying to build at Ballymore is bigger than Quade Cooper, and all I hope is the QRU board give Brad Thorn the time to reap the benefits.
Hamish Stewart now has the chance to make this his team and freed from the looming shadows I wish him the best.
Ultimately, I am one guy. A pretty ordinary one who has the fortune of a platform like this to make my point. I desperately want the Reds to be successful, and the sooner we all accept that a short-term Quade Cooper sugar hit isn't what we need, but rather a complete cultural rework, the sooner that success will come.
Sometimes you are forced out of the place you love but thank god there's more than one place that loves me ❤️ pic.twitter.com/53b5baZnj0

— Quade Cooper (@QuadeCooper) October 22, 2018