Round 2 of the NSW GPS was held yesterday and  the winning teams were Riverview, Newington and Scots over Joeys, Kings and Shore, respectively.
Newington is putting down its marker early in 2013: it is undefeated and looking ominous.  Scots has also won both of its games and, after a small sample,  looks to be the strongest challenger to New in 2013 – as it was in 2012.  Joeys and Riverview have each had a win and a loss,  and Kings and Shore are yet to win a game.
---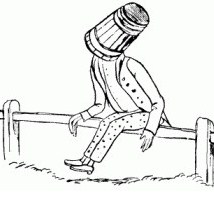 Riverview v Joeys by "thefencesitter"
Riverview 38 – Joeys 29
The Clash of the Saints saw thousands flock to an early-morning spectacle that was by no means a letdown. Two evenly matched sides traded points-for-points but it was the View boys who edged over to take the prized victory.
---
The Scoring
Joeys opened up the scoring early, capitalising on a run by winger Latrell who attracted defenders.  When the ball went wide, fullback Vaughan had an overlap and scored in the corner.
View kicked a penalty goal to spark a fiery response. After scrappy attacking play from Joeys, centre Hutchison broke the line and spread the ball wide to winger Charlie McKay who had too much space for Joeys' defenders to cover.  He dotted down, and an impressive conversion from Freeman put View ahead  10-5.
View provided some razzle-dazzle minutes later with McGregor giving a flick ball to Molloy, who dazed three defenders and passed inside to a powering Hutchison who scored. After the Freeman conversion the score was 17-5 to Riverview.
When it looked like it was getting away from them, Joeys bounced back. Successive pick-and-drives created momentum for them and hooker Glasson went over after receiving a bullet pass from scrumhalf Curtin – 17-10 View.
Three minutes later Joeys were in again. Joeys flyhalf Deegan sliced through a sliding View backline and the ball went to skipper Sandell who bumped off defenders to score.  Deegan converted to level the scores at 17-17 but he wasn't finished: running like an outside back he scored a try himself, in the corner, and converted it from touch.
Joeys had scored three tries in seven minutes and at oranges they led 24-17.  After scoring 19 unanswered points they looked the stronger team.
The half-time break did no favours for Joeys because Riverview came out fighting in the second-half, completing critical tackles and playing with renewed energy.  13 minutes into the second half inside centre Molloy "sold" an outrageous dummy, ran against the grain and placed the ball near the posts, untouched.  The conversion tied the scores at 24-24.
Almost immediately  Riverview no. 8 Hunt made a break after a scrum and offloaded to  lock Whiteley to put on another 7 points. Riverview 31 – Joeys 24
Four minutes after that View winger Mete went on a weaving run and when tackled popped a pass to his openside flanker Menzies, who scored.  When converted the score was 38-24.
Just as Joeys had scored three tries in seven minutes in the first half, so Riverview had done in the second.
Joey's lock Deans scored a consolation try but not long after the game was over and Riverview had won 38-29.
---
The teams

Riverview
An on-off performance. Pushed back by a strong front row in the first half, resulting in lost possession and playing in their own 22, where missed tackles proved took their toll. Lifted in the second half, where the forwards outplayed Joeys', forming a strong base for halfback Kennedy to get the pill out to speedy backs who created opportunities from nothing. Apart from shipping five tries it was a strong performance from the View side.
Freeman displayed an exemplary kicking performance, slotting six from six.
 Joeys
A plausible performance from the side, however dropped ball out wide and missed tackles in broken play was their flaw. Turned off following their first try, where they should have capitalised on their forward dominance. Lost momentum in the second half, constantly on the backfoot, and unable to take control of play.
Like View, Joeys had five tries scored against them, but unlike View could only convert two of them.
---
The players
For Riverview: Scrumhalf Kennedy continued his high performance streak, providing quick service and support to a fiery backline. Centre combination of Molloy and Hutchison was critical to the win, putting on a footwork display that would often put them through gaps. Hutchison was lightening quick over the ball, securing the pill on his own try line twice.
In the forwards, props Bowditch and Kelly were like brick walls in defence, making quaking impacts on each tackle. No. 4 Whiteley had an impressive game, acting as a roving backrower in broken play and backed up by Hunt who broke tackles at each touch.
For Joeys: Captain Sandell reinforced why he was in Australian Schools last year; was pivotal to Joey's scrum domination in the first half, and a workhorse in defense alongside hooker Glasson. Eighthman Hanigan was dangerous in attack, but his lack of running support saw opportunities wasted. Apart from his goal kicking and some of his kicking from hand, Deegan had an outstanding game, causing havoc within the View backline early on, closing up the 9/10 channel with textbook defence. Left wing Latrell Robinson was very light on his feet poking holes in the view line.
---
The comment
Riverview head coach Mr. J. Potts praised his players.  Although tries were scored against them they defended well when it mattered and that was the winning of the game. He also spoke well of the efforts of Joeys' players, Matt Sandell, in the first half, and flyhalf Patrick Deegan.
Joeys co-coach  Mr Jeremy Ticehurst said:
The better side won – they deserved the win.  We just didn't take our opportunities down by their line […] in the second half.  They turned it around, got a couple of quick tries and got the momentum and we couldn't get it back.
Ticehurst also praised Sandell and said Deegan was outstanding, with flankers Gallagher and O'Brien also having busy games.
As for the Riverview players:
I think their 10. [McGregor] is good – their 4. [Whiteley] – and their two centres [12. Molloy and 13. Hutchison] were elusive and played very well.
---
Wrap Up
Two evenly matched sides right from the start, however Riverview's winning edge came from more solid second-half defence and the running game that came off broken play.
The win will put Riverview in 3rd place on the ladder and Joeys at 4th, nonetheless, only time will tell what will happen, as both teams are still in the running for the cup.
Other Games
2nd XV – SJC 17 – SIC 17
16A – SJC 33 – SIC 3
---
Match details
Scoring
Riverview — 38

Tries: Tom Molloy, Charlie McKay, Conor Menzies, Lincoln Whiteley, Henry Hutchison

Conversions: Bill Freeman (5)

Penalty Goal: Freeman
Joeys — 29

Tries: Matt Sandell, Pat Vaughn, Andrew Deegan, Tierney Glasson, Linden Deans

Conversions: Deegan (2)
Photos of Riverview v Joeys by Lee Grant
---
Click on the  >> arrow for the match report of Shore v. Scots by "George Smith"