Its only a few hours until our new National Rugby Championship kicks off, and if you've been cruising the GAGR Forums, and watching the social media that has started up, you should be well aware of two things by now: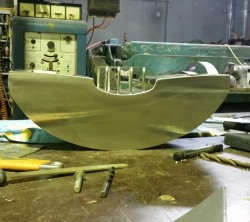 Primarily, since the decision was made earlier this year to reboot a third tier for Australian Rugby, Pfitzy has been over the moon. For someone like me who was not brought up on the game, but came to love it with a passion, the NRC is the logical step we need to get our players exposed and our game exposeder … Yeah that's a word now. Fight it if you want.
Secondly, to those of you supporting the 8 teams other than the Greater Sydney Rams, you have my praise and gratitude that you're in there, giving 100% for your side, while knowing that you're going to run second to us, at best.
Unfortunately, in this cynical and often nasty world, I need to spend most of my time addressing a third group of supposed rugby "supporters". The critics.
This covers a gamut of opposition groups with different complaints: the model isn't good enough; the Law variations are pointless; the club side they support didn't get enough input; or this isn't going to attract new supporters to rugby. Some simply believe that everything is hunky-dory just the way it is.
To those people I say: I appreciate your point of view. I understand, if you've been a club land stalwart for years or even decades, how this looks to someone who has supported that club through hell and high water. I've been part of a club in Subbies who have hit the highs and lows, and all you want is a fair go. And change is scary.
But the fact is, rugby in this country needs a shot in the arm. It needs all of us to get out to these games, and show the players our support, and put some money into this thing like the other sports in this nation receive. We can sit here and wang on about John O'Neill and his questionable second term, or the failure to secure a better broadcast deal, or junior clubs being forced to find $200 per team to help the ARU make ends meet. We've done all that to death (I did mention the forums, right?), its in the past, and we can't change it.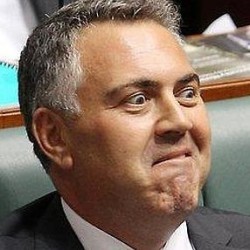 If Joe Hockey got one thing right since he took over the Treasury (and I think we can agree that is bordering on suspension of disbelief), it is this:
The Age Of Entitlement is Over.
If we want rugby to be great again, we can't just sit around waiting for Link to make the Wallabies good enough to draw the wider public eye. This just gives Bill Pulver and the other muckety-mucks an easier time bringing in the corporates on the off chance we win a World Cup or a Bledisloe.
No, we need to make sure that WE are invested in the process too, contributing both financially and spiritually to our great game.
For those who have immediately jumped up and squealed "But I've got a Super Rugby Membership! I pay for Foxtel!" I say well done. You are helping contribute. But is it going to help Australian rugby in the long-term?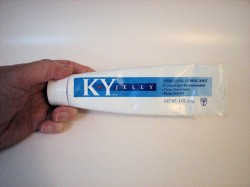 When we put our hard-earned money and time into Super Rugby, we're helping the ARU on one hand, but kicking SANZAR's bottom line along as well.
When we go to the table at the broadcast rights negotiations, we bring the smallest offering of the trinations, because we don't have a cohesive approach to national competition. To SANZAR, we are the little fish in the partnership.
I'd argue – and with good reason – that in fact Australia is potentially the biggest sports market available to SANZAR right now. New Zealand is saturated, and can only grow incrementally as sponsors decide the product is worth more. South Africa has a massive population, but a well-known percentage of those don't support rugby, or live in poverty, all under an poor exchange rate. Argentina is still on the cusp of domestic professionalism, with a large population dedicated to the round ball code and long-standing issues with player exodus and national finances.
We can't expect new fans on Day 1 – not after the old fans were so badly let down during the previous coaching regime.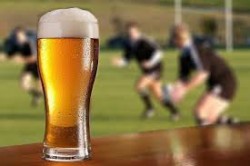 But we can rediscover OUR love of the game. We can go watch some high quality code, and look at the new talent coming through, and bullshit to our mates about how we've just picked a future Wallaby captain, or starting prop for our Super Rugby franchise. We can carry on about how we used to play with that guy and could out-run him in school (even though you were two years ahead), and enjoy this competition that will run into spring and give the rugby watching public something to do while our Test players jet around the world.
We've got about 3 months of this competition to make Australian Sport, and our partners in rugby, notice us again. We've got a brand new product to support, with new goals, and new structures.
The fish heads have set the ball in motion.
The clubs and franchises have come together to put the foundations in.
Now the time is for every one of us to be a building block in the House of Rugby.
To make this game not only great again, but to take it to new heights. To start something that will grow into a premier rugby competition to rival anything in the world. To have overseas players will look at our competition with envy, and free-to-air networks beating a path to our door.
Traditions have to start somewhere. And tonight, and across the country this weekend, a new tradition begins.
I've got my season pass, and I'm looking forward to this year, when I can cheer my head off supporting my team, and the days in the future when I can tell people I was there back when it started.
I am FUCKING. FIRED. UP.
Are you fired up?