Wow G&GRs, I don't know about you lot but too much rugby just isn't enough! Even the time difference isn't dampening my enthusiasm. Just love this! It has been an absolutely fascinating opening weekend this RWC2023. So let's dive in and review the first weekend's round of matches.

* Please note this report was written late Sunday night and will not include the games that were played late (South Africa v Scotland and Wales v Fiji).
France 27 defeated New Zealand 13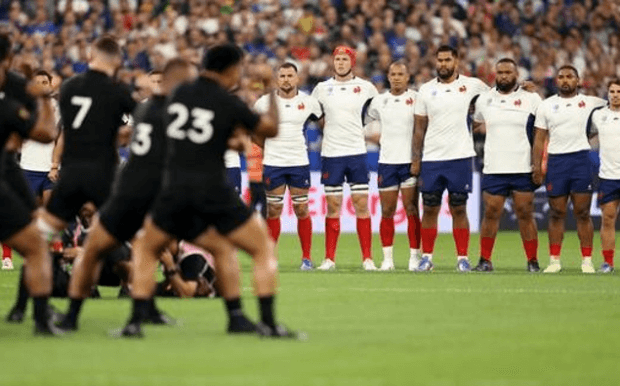 See the G&GR match report from KARL here.
Simply put, this was a classic test match. And a wonderful way to start off the 2023 RWC. A packed stadium, a very vocal home crowd, and a hotly contested game. Well for the the first half. After that, the French got away from the Kiwis. Pressure was applied and the Kiwis made some unusual errors. Definitely, a game to watch the full replay if you haven't seen it.
Ireland 82 defeated Romania 8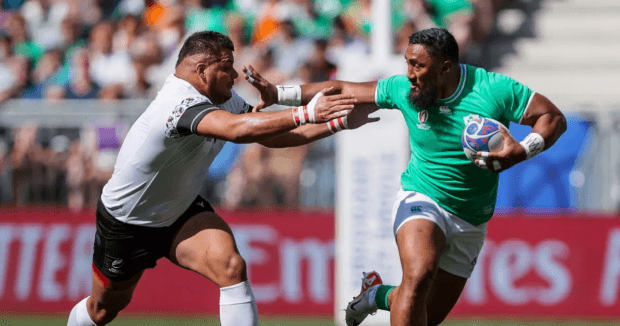 See Happyman's G&GR Match report here.
The game got off to an unexpected start after the Romanians picked up a Johnny Sexpot* grubber and bolted down the wing, quick offload, and then try time. But that was pretty much all she wrote. The Guinness drinkers put their big boy pants on and got on with the decimation of the poor Romanians. A total flogging. But worth watching to look at the Irish's combinations and passing game. Also after a three week suspension, I thought Johnny Sexton might be a little bit rusty, but like a vintage professional, he was on point from the first pass.
* Squidge Rugby's nickname for Johnny Sexton.
England 27 defeated Argentina 10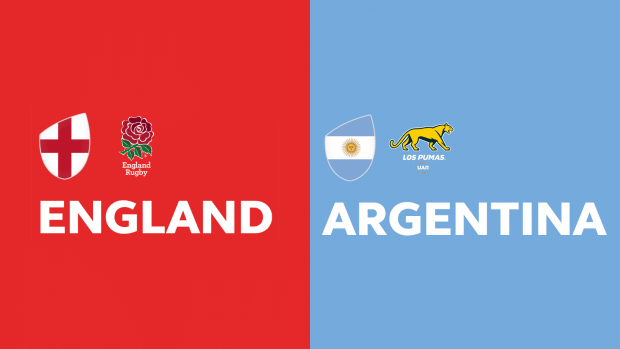 See Nutta's G&GR Match report here.
What happened to be one of the worst international tests that I have ever watched in my nearly six decades of watching rugby. This match was just a terrible spectator event. Even for hardcore fans of both sides, this match was just dross. England reduced to 14 players (and deservedly so) managed to, via a series of drop and penalty goals, grind out a victory against an Argentina team that just didn't know how to get out of first gear. Not good watching at all. But England found a way to win. However, Michael Cheika and his merry men have a few serious questions to answer. Don't even bother with the 20 minute package.
Italy 52 defeated Namibia 8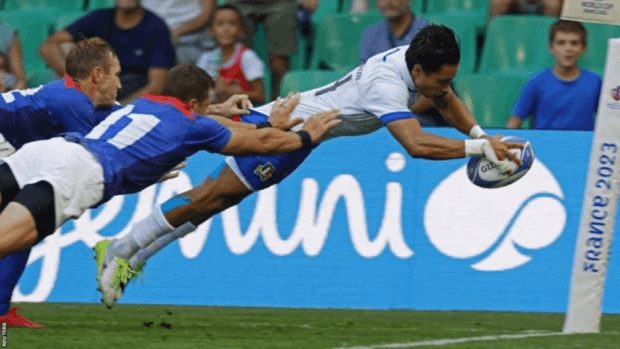 See Reds and Wallabies Fan's G&GR match report here.
A very high-tempo, throw-it-around kind of game, especially in the second half. Saw Italy run away with a flattering victory over an improved Namibian side.
Wallabies v Georgia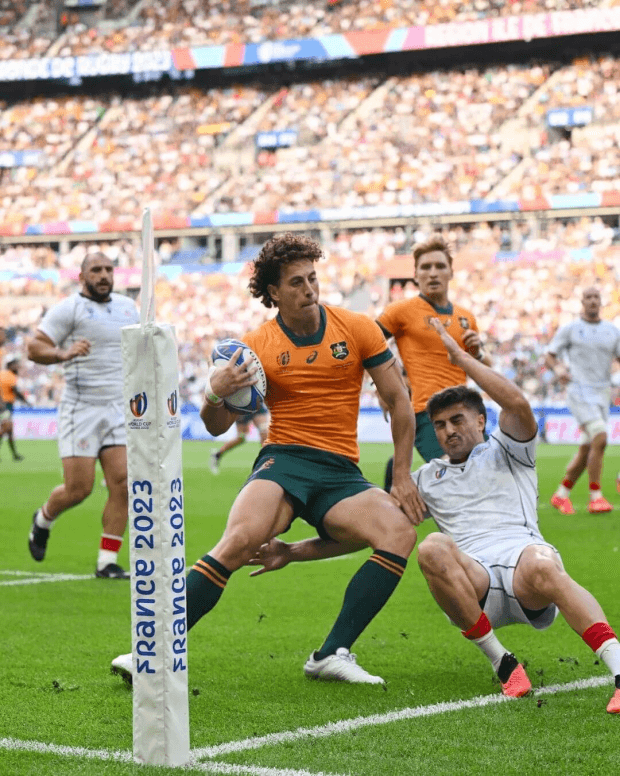 See Sully's G&GR Report here.
Well having woken up in the wee hours to watch this one I was kind of upset that I did. The Wallabies had an above-average first half. But by the second half, we were starting to see the Wallabies of old. Lots of errors, injuries 'aplenty', and the odd dumb decision. The heat was definitely a factor. But overall not the best of performances for the men in gold, where when the game opened up you expected the Wallabies to slam down at least another 30 points on the Georgians. Good game for Donaldson (surprised and happy for him), Skelton, McReight, and Tupou.
Japan 42 defeated Chile 12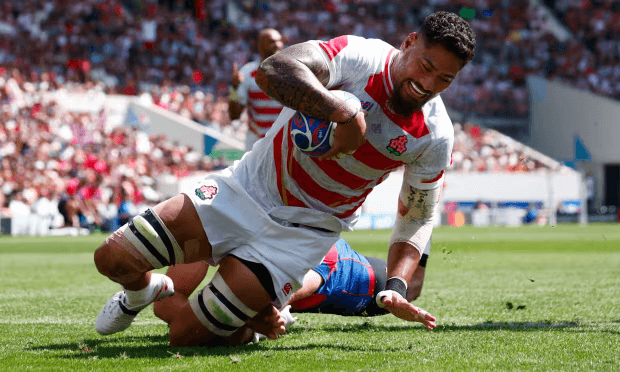 What can we say about this match on a sweltering Sunday afternoon in France? The Chile side is a mostly amateur side with only three professional players in the team, as well as four sets of brothers. Chile came out at a red-hot pace (pardon the pun) and were playing with passion and enthusiasm, dotting down over the line for the first try. Japan followed up shortly thereafter. But as the game wore on the professionalism, fitness, and acclimatisation of the Japanese kicked in and they wore the Chileans down. I was very impressed with this Chilean side and they are definitely worth watching as they develop into a full-time professional side.
The First Round – So what does it all mean?
So after this first round of the World Cup, where are we? Were there any real surprises? Let's have a look.
Tactics – I think we are starting to see variations on a theme from each of the teams. The Irish certainly are making their passing game that little bit quicker and with some nice in/out plays and cutouts. The Argies look like they have been infected with 'Cheika disease' that, previously, infected the Wallabies. The case of running the ball at all costs from everywhere. Look where that got them. England proved that they can score points pretty much entirely from kicking. Does it win you games? Yes! But it is awful to watch. Yes! The Wallabies have realised that you actually need someone who can kick, and Donaldson (much to my and everyone's surprise) was quite effective.
Injuries – I haven't noted from many of the other games if there were any key injuries. But the one that stood out was poor old Joe Dirt (Tate McDermott) getting knocked out cold from a knee to the noggin. He has to serve the mandatory 12 day standdown, which will rule him out for the Fiji clash. My concern is that he was out absolutely cold for a prolonged period; I'm thinking that he may be out longer than 12 days. Kerevi went off early, more than likely precautionary but let's hope he hasn't injured his hand further.
Suspensions – Only one shiraz from this round with England's Tom Curry copping a cheddar, and then having it upgraded to a shiraz! He'll more than likely face the judiciary early this week. Let's hope that it's left as that. Although it was a warranted red, it wasn't foul play so let's hope we see him back on the paddock. England certainly doesn't need another one of their players rubbed out.
Anyway, I had better go and catch up on sleep before I fly to Cairns early tomorrow morning. There you go G&GRs have at it!